Discovering new stitches always brings me such joy and surely you feel the same way. Expanding your library and learning new patterns will hone your skills and gives you more opportunities. Sometimes adding  a different stitch will completely change your project and as a result it gives that perfect finishing touch. Therefore I`d like to share with you some of the Unique Crochet Stitches because they are stylish and certainly versatile as well. Delicate braids will make beautiful airy shawls or be an unusual detail in cardigans and light blankets. On the other hand the mini beans create a dense fabric that`s cozy and warm and can be used not only for baby afghans but also in scarves or luxurious washcloths. Which one will be your next favorite? Start by trying them both. Check out these free patterns under the links below and follow us on Facebook Fanpage and Pinterest for more creative ideas!
If you need more inspiration, check out our collections of Sweet Summery Stitches and Great Crochet Wraps.
The Braids Stitch Free Crochet Pattern
This unusual stitch is very elegant and creates a lacy pattern. It will definitely be an amazing addition to shawls and cardigans as well as blankets so try it out.
Level: beginner Author: Handwork diy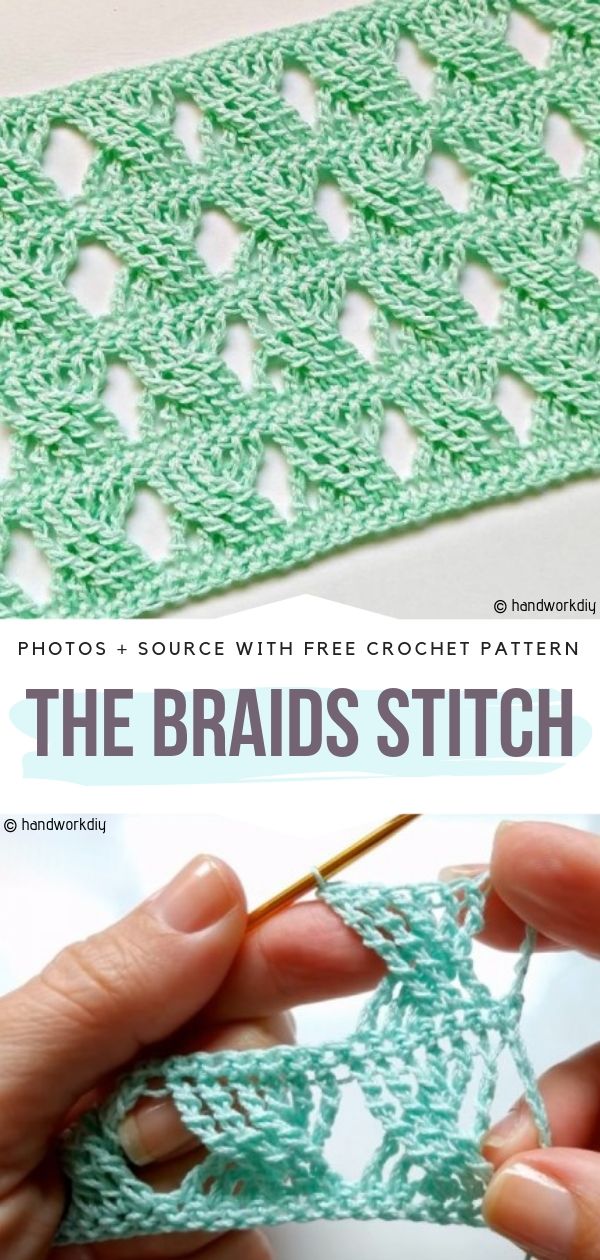 You will find the video tutorial here. 
The Mini Bean Stitch Free Crochet Pattern
Mini bean stitch creates a dense fabric that has a lovely texture yet it`s still delicate. If you want to crochet a cozy scarf or a baby blanket then this stitch will surely be perfect.
Level: beginner Author: Olivia Kent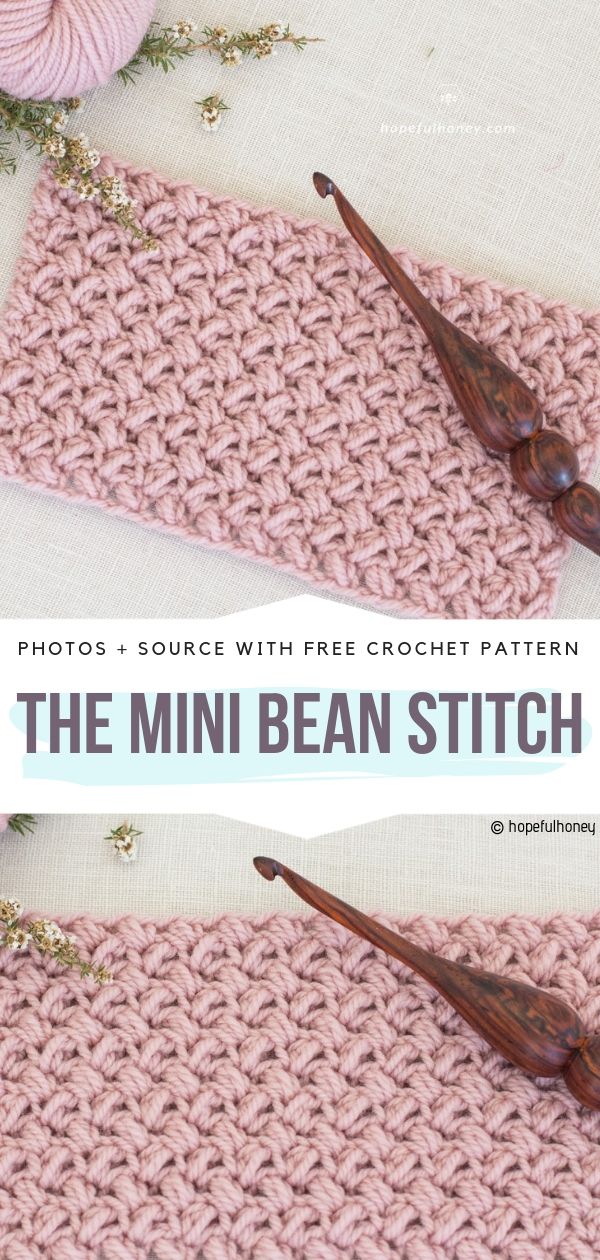 You will find the pattern here.