If you`re thinking of how to incorporate stars and moon into your project then take a look at these Sweet Dreams Knitted Baby Blankets. Because what can be better than taking out your needles to make a star studded baby essential. Such design will create a beautiful and peaceful setting for your baby`s nap time. Moreover it will make a fantastic present for expecting parents or a baby gift that becomes a soft and snuggly companion not only in bed. Check out these free patterns under the links below and don't forget to follow us on Facebook Fanpage and Pinterest for more creative ideas!
If you need more inspiration, check out our collections for knitters: Contrasts! Knitted Blankets Ideas and Short Summer Socks.
Starry Night Baby Blanket Free Knitting Pattern
What better way to keep your baby warm and cozy than swaddling with this starry blanket. Certainly the blue color looks best but be creative an choose what suits you best.
Level: beginner  Author: Leelee Knits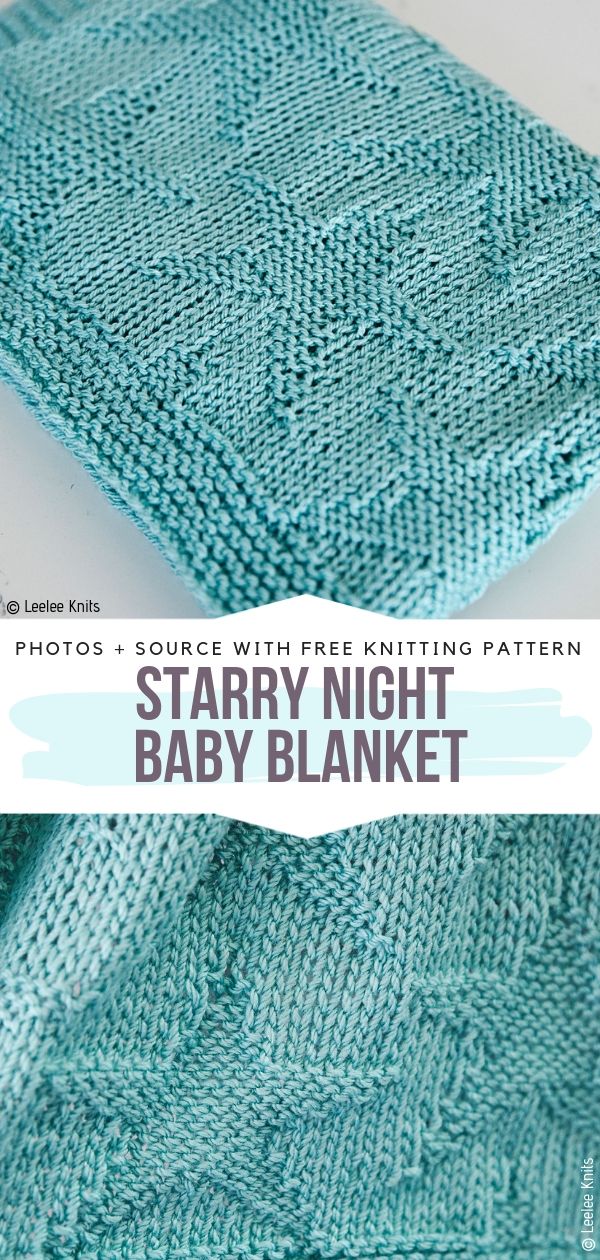 You will find the pattern here. More info here. 
Moon and Stars Baby Blanket Free Knitting Pattern
This beautiful blanket will create a best mood for napping. It`s so easy to make and you can play with colors here making each square different.
Level: beginner Author: Barbara Breiter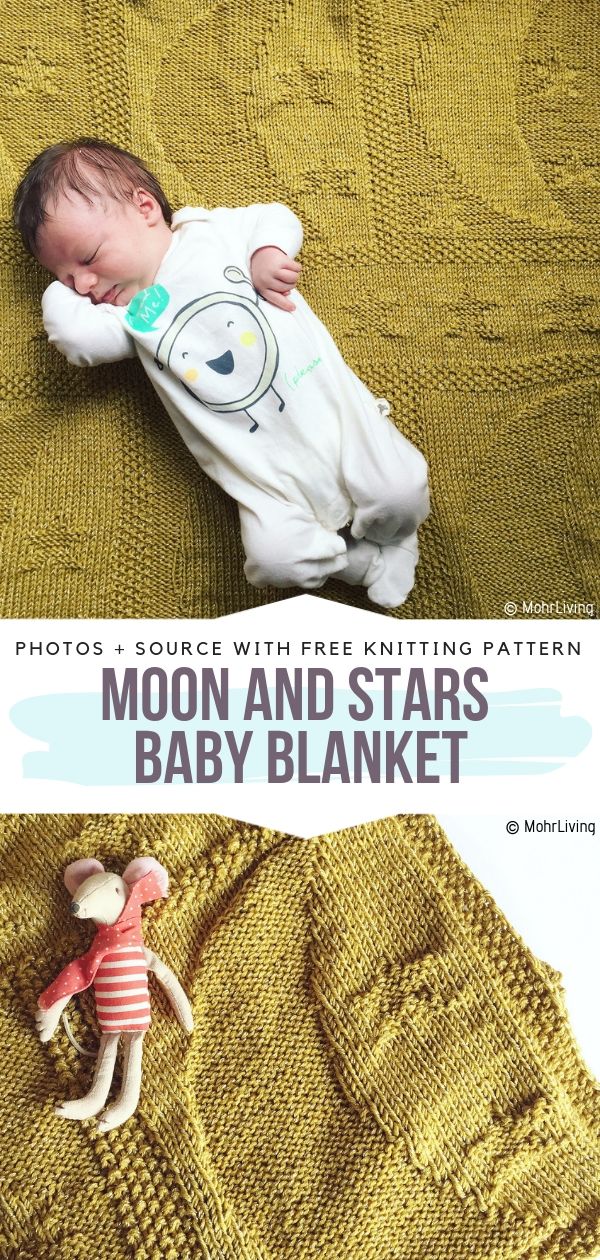 You will find the pattern here. More info here. This particular version can be found here.