Who doesn`t love those fluffy and cuddly animals that we affectionately call bunnies? With their long and floppy ears and cute little tails, they are cherished by both children and adults. If you are looking for inspiration for your next project, take a look at Sweet Crochet Bunny Ideas, because it will be the nicest project you ever undertook. You can go for a delightful little toy bunny to put in your baby`s cot or pram. Another project for you to consider is a bunny bag that your little girl can pair with her party dress and look so adorable and stylish. Moreover, they will be great for that special gift not only at Easter. Check out these free patterns under the links below and don't forget to follow us on Facebook Fanpage and Pinterest for more creative ideas!
If you need more inspiration, check out our collections of Mermaid Tail Ideas and Fun Crochet Pouches for Kids.
Happy Easter Ornament Free Crochet Pattern
Colorful eggs and snow-white bunnies, what a delightful match! We bet you or someone close to you needs a new centerpiece for the Easter table. This one is playful, adorable, original and, most important, crocheted with love!
Level: upper beginner  Author: Ingrid Geerings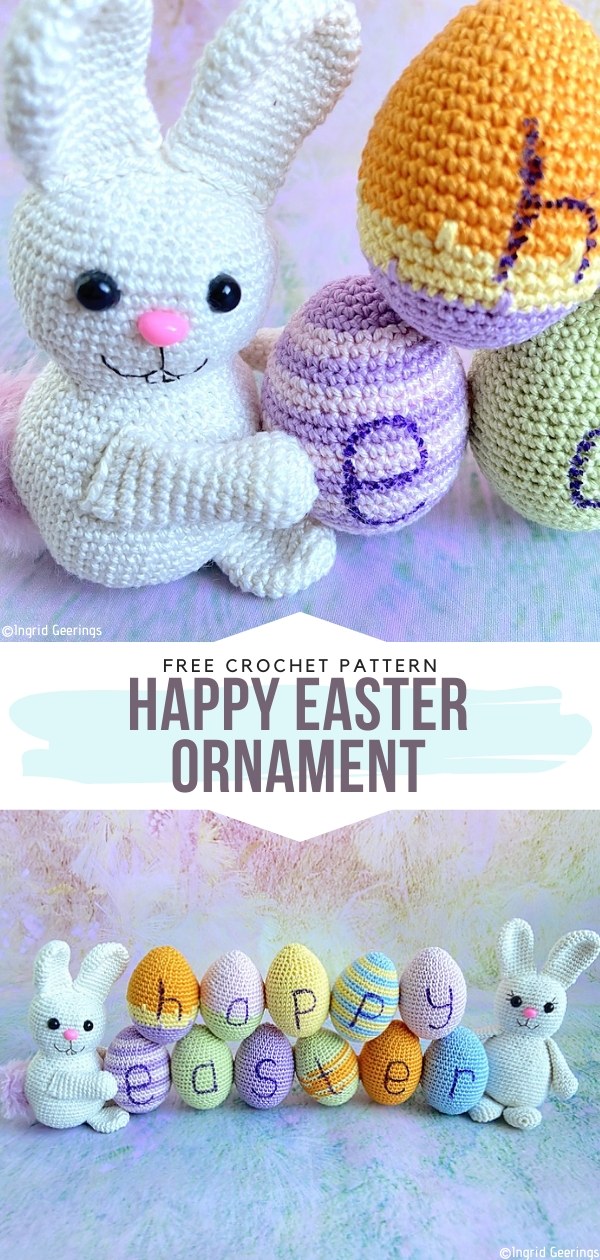 You will find the pattern here. More info here.
Little Bunny Bag Free Crochet Pattern
This is a great beginner project that will become the favorite bag of every little girl who loves cuddly animals. With its floppy ears and cute bunny face, it is adorable enough to bring so much joy to the whole family.
Level: beginner  Author: Khuc cay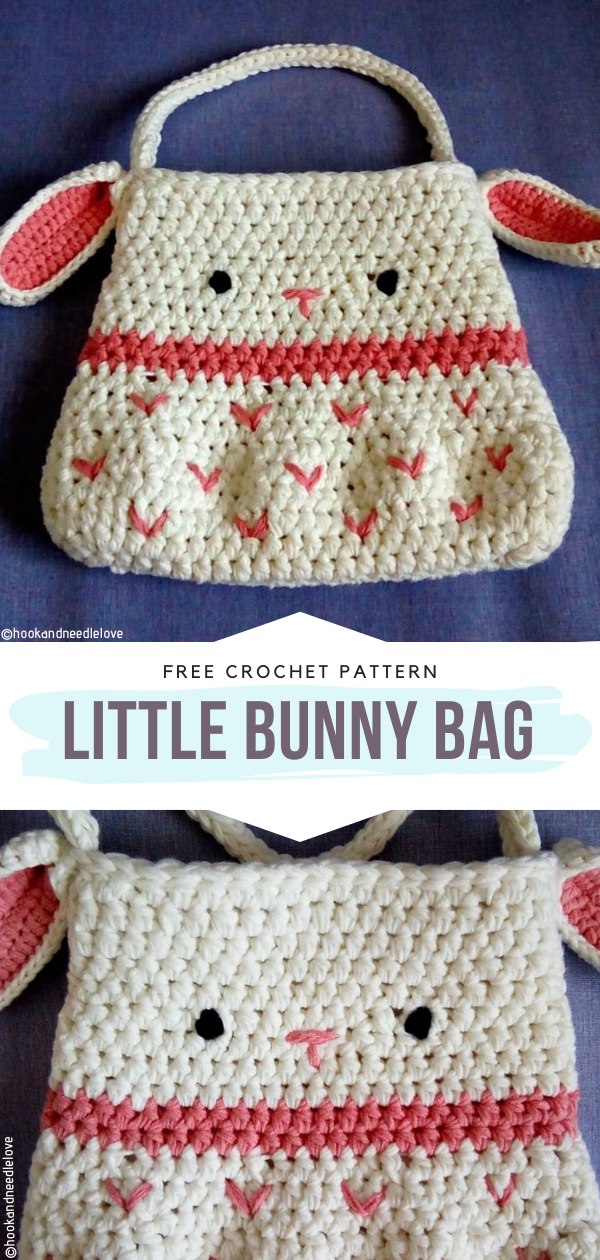 You will find the pattern here. More info here and here.
Ferris the Bunny Free Crochet Pattern
We adore these cuddly bunnies with fluffy ears so much! Your little bundles of joy would love them too, without a doubt! Crochet the whole bunny squad this spring in order to use up leftover yarn and put smiles on everyone's faces.
Level: beginner  Author: Maya DoesCrochet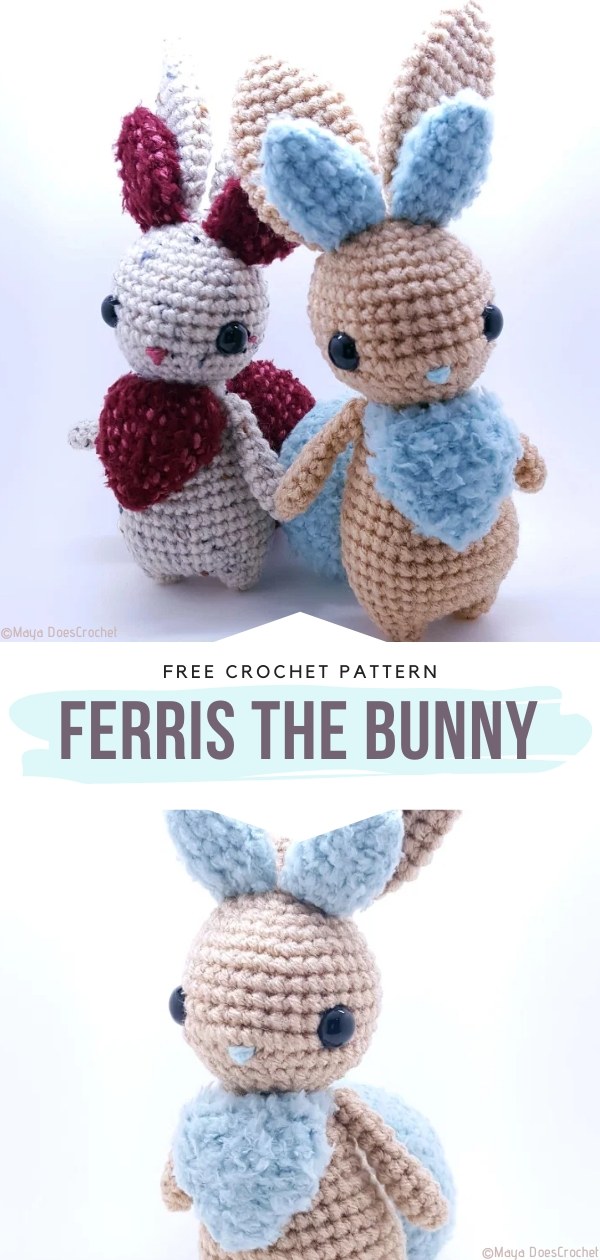 You will find the pattern here. More info here.