It`s getting harder and harder to find suitable gifts for children. However you certainly can`t go wrong with handmade presents. Crochet toys are as colorful as those shop-bought and yet they are definitely unique and much more friendly. If you`re looking for inspiration then take a look at this mini collection of Cute Amigurumi Dolls. They are perfect idea for kids of any age and surely even adults will enjoy going back to their childhood. Give your crochet dolls a whole range of stylish clothing from booties, skirts, dresses and even handbags. This will give the children hours of fun playing dress up, mixing and matching the outfits. I also recommend making them as a Christmas gift – they are so charming that every child will love them. Check out these free patterns under the links below and follow us on Facebook Fanpage and Pinterest for more creative ideas!
If you need more inspiration, check out our collections of Adorable Crochet Dolls and Precious Crochet Teddy Bears.
Mathilda Doll

 Free Crochet Pattern

You will surely enjoy crocheting this adorable doll for your loved ones. Customize the colors of the dress and hair as well as attach cute details such as crochet bows or pendants.

Level: upper beginner Author: Mommygurumi Elif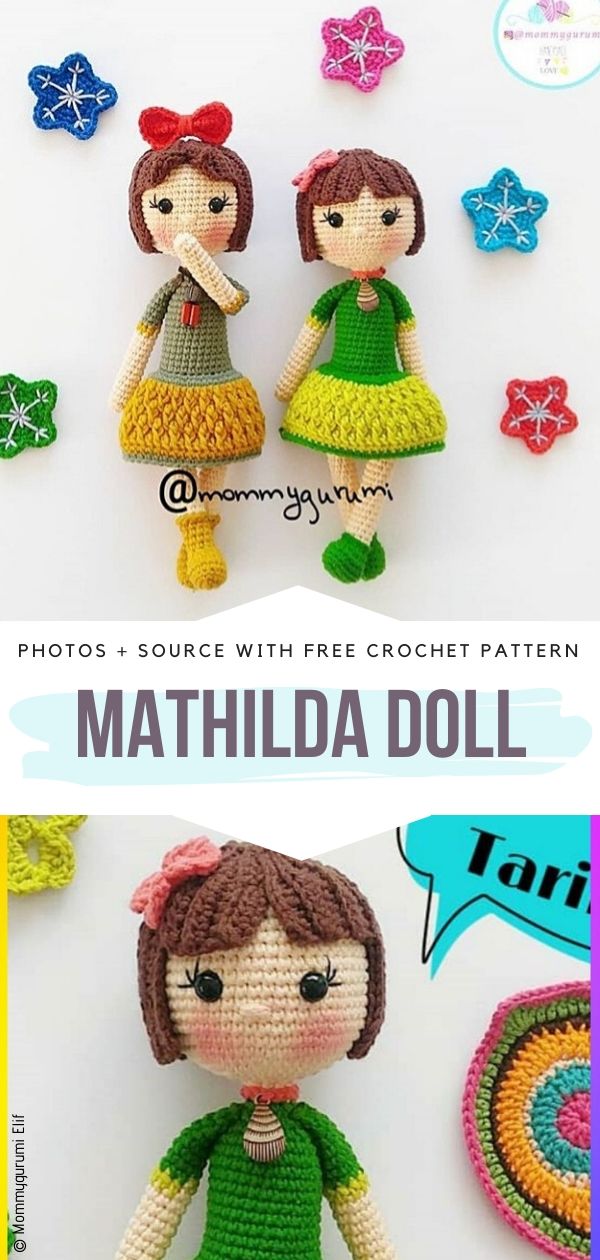 You will find the pattern here.

Amigurumi Style Doll

 Free Crochet Pattern

Why not crochet a cute doll that kids will love to dress up in different outfits. Dresses, skirts and booties are all part of the set and so is the tiny rabbit toy. It will surely be a joy to make and play with so give it a try – it`s not difficult at all.

Level: upper beginner Author: sihirli__halka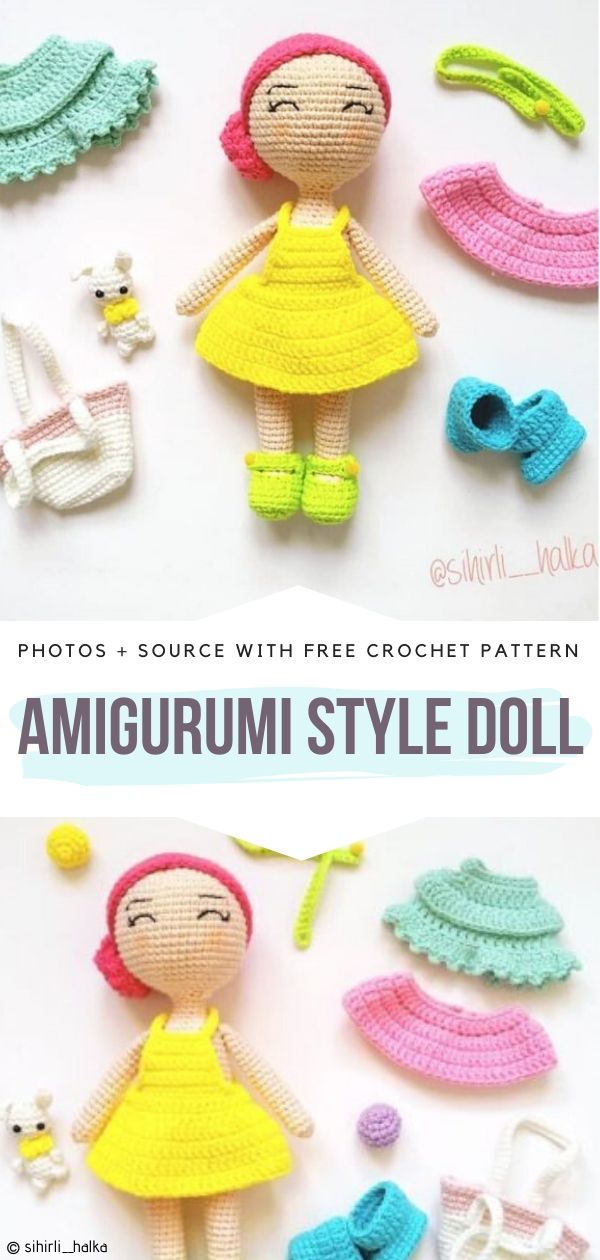 You will find the pattern
here.