Knitting socks is pretty easy craft that you should certainly try. If you already have some experience then you know how soft and cozy handmade socks are. It may be hard to come up with unique designs on your own therefore I want to share with you patterns for Such Fun Knitted Socks. Whether your children are cat lovers or alien enthusiasts then you`re in for a treat. These creative designs can be as colorful as you wish, you can even make them from leftover yarn. Moreover giving socks as a gift won`t be considered boring any more. So give them a go. Check out these free patterns under the links below and don't forget to follow us on Facebook Fanpage and Pinterest for more creative ideas!
If you need more inspiration, check out our collections of Cute Knitted Booties for Girls and Children`s Knitted Socks.
YinYang Kitty Ankle Socks Free Knitting Pattern
You can knit these adorable kitty socks in yin yang style with contrasting yarn. It`s a perfect pattern for cat loving chioldren or adults so definitely worth a try.
Level: upper beginner Author: Inorgaknit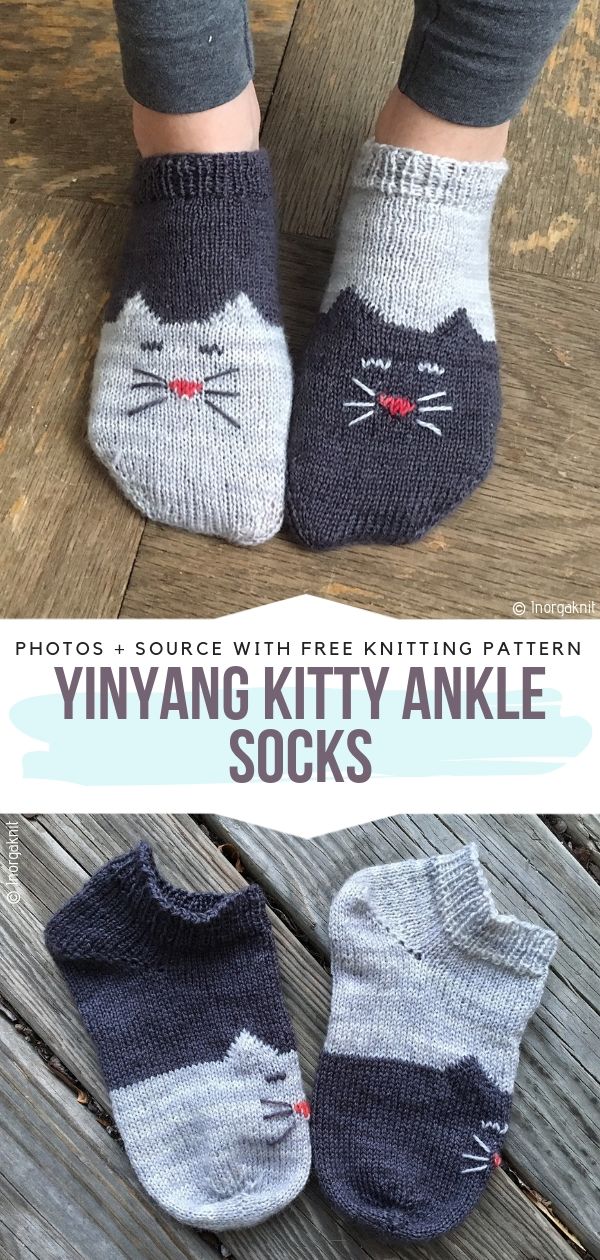 You will find the pattern here.
Alien Superhero Socks Free Knitting Pattern
These creative design will be a hit amongst little sci-fi lovers. Knit them in your child`s favorite colors so their feet will always be warm and cozy.
Level: intermediate Author: Mary Pat McGurk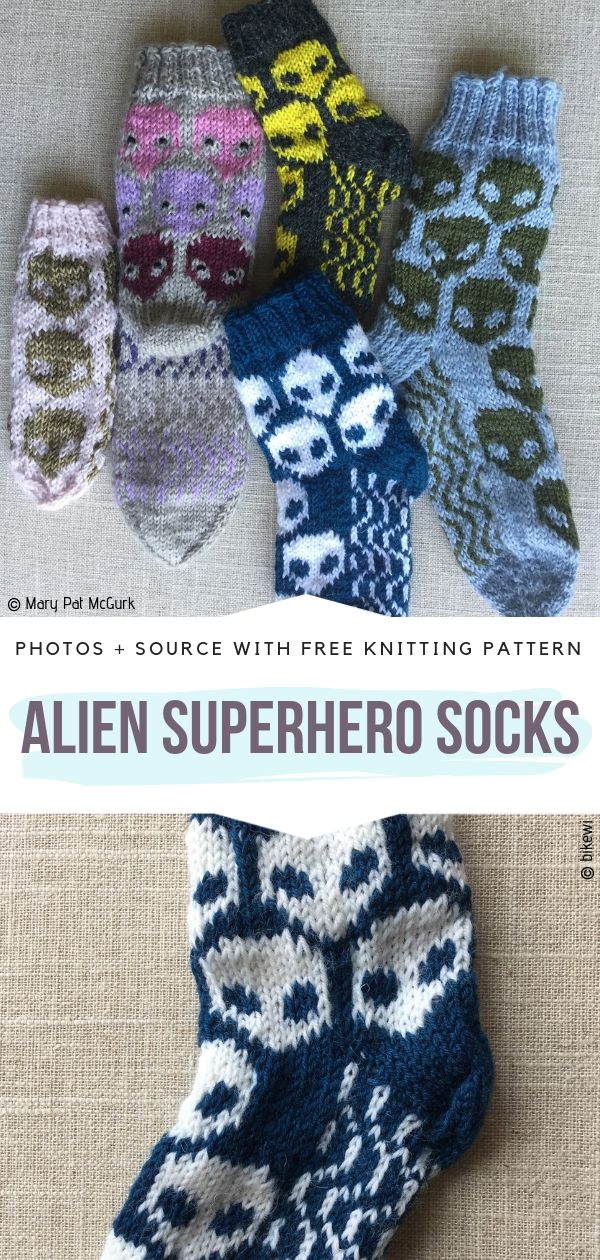 You will find the pattern here. The above version also here.