Crochet doilies will decorate your house like a dream! You can use them as centerpieces for special occasions or as tasteful coasters. These exemplary patterns for Stunning Doilies stand out because of their delicacy and subtle charm. Lacy patterns create beautiful, eye-catching textures. These kinds of projects require some time and experience, but we are sure you will get there with no problems! Summer is a beautiful time for new adventures, right? Especially as magical as this one! You will certainly have fun following the instructions of these three experienced designers. Choosing colors will be interesting here as well! Will you stick with pastels? Or maybe shake things up with something bolder? Let us know! We are so curious! Check out these free patterns under the links below and follow us on Facebook Fanpage and Pinterest for more creative ideas!
If you need more inspiration, check out our collections of Shawls and C2C Blankets.
Heart 
Free Crochet Pattern
Love is in the air! You don't need Valentine's Day to celebrate the one feeling that makes the world go round. What you certainly need though is this charming pattern by Olga Malkova. Decorate your table with heart-shaped crochet doilies this season.
Level: upper beginner Author: Malkova Olga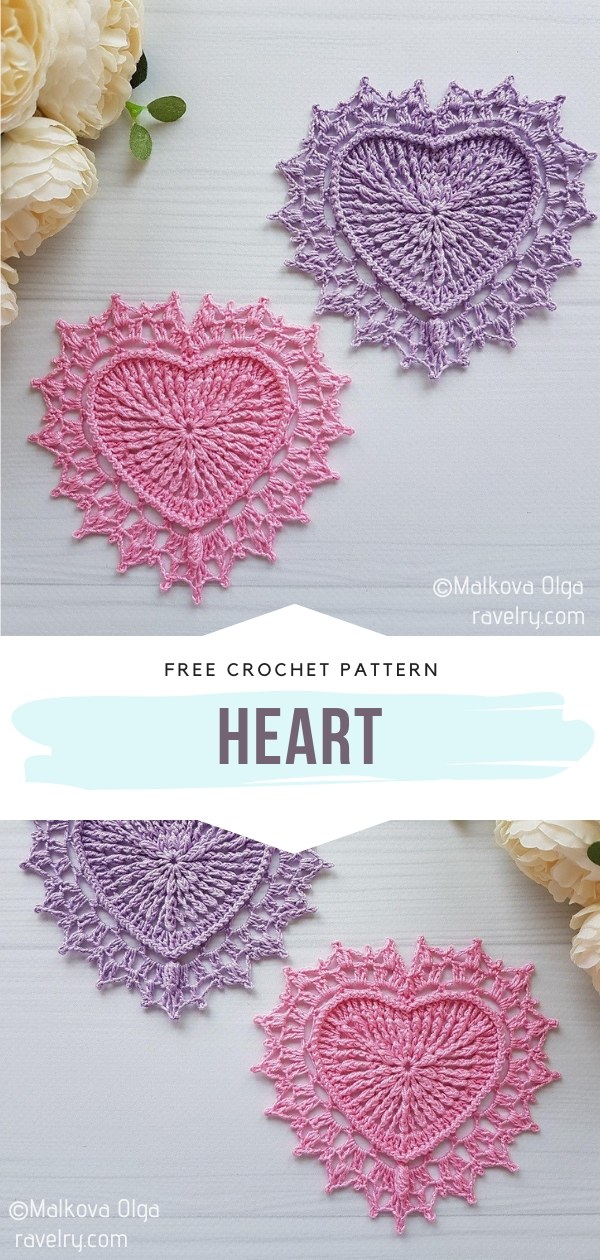 The original pattern and the photos are available on Ravelry here. 
Wispweave Octagon Free Crochet Pattern
Wispweave doily is so intricate and subtle at the same time. It seems like only Julia Hart knows how to achieve this stunning effect! The contrasting color border works really well here, right? You should definitely try it! Will you leave these crochet wonders on your table? Or maybe you want to make a charming garland? So many possibilities here!
Level: upper beginner Author: Julia Hart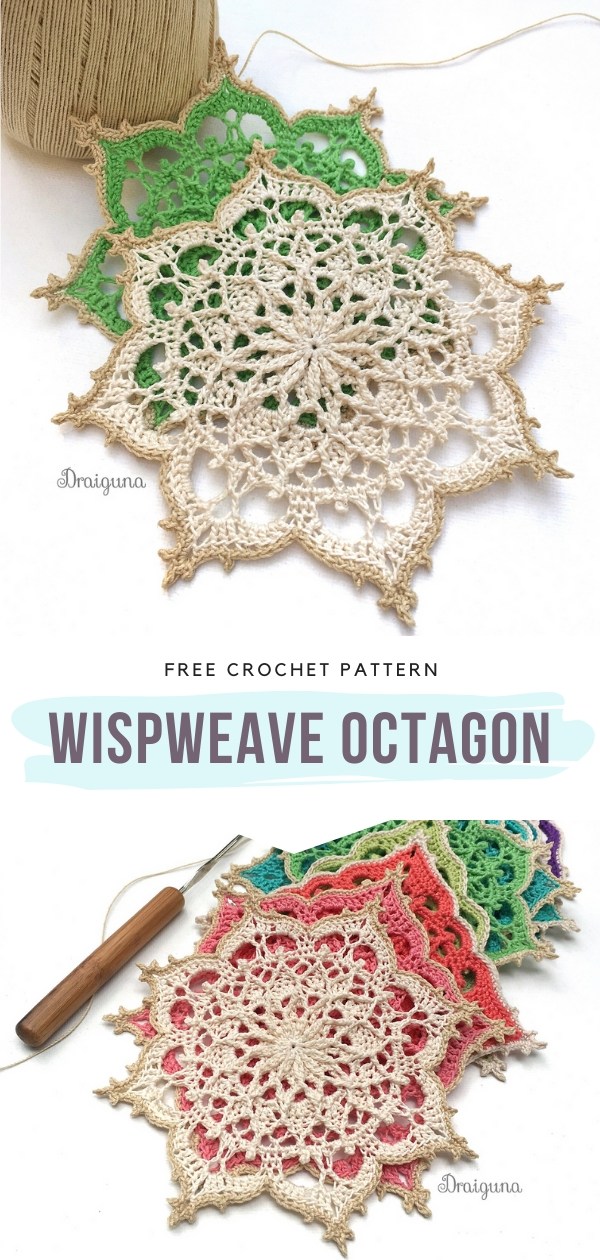 The original pattern and the photos are available on Draiguna here. More info on Ravelry here.
Ariel Motif Free Crochet Pattern
This adorable motif resembles a starfish, doesn't it? Evidently! That explains the name of this design by Irina Maleeva. This little star is so decorative and sophisticated. Everyone will compliment your skills and fabulous taste! The pattern will be useful for parents arranging a girly nursery as well. Lovely idea, isn't it?
Level: upper beginner Author: Irina Maleeva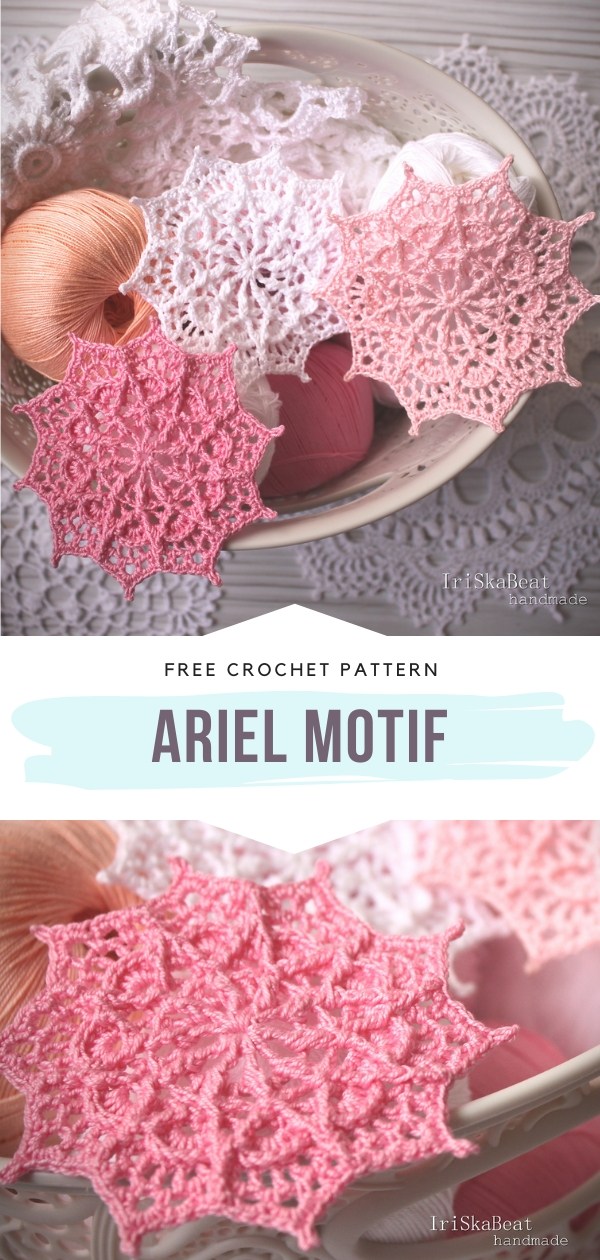 The original pattern and the photos are available on Ravelry here.