Stripy Knitted Sweaters for Kids with Free Patterns
We all love comfortable and stylish clothing so why not create such garments for children as well. These Stripy Knitted Sweaters are cute and easy to make. You will surely get the inspiration for your next project here because these sweaters are colorful and modern too. Choose a soft and cozy yarn and beautiful colors that children will love. Moreover, why not add different textures for extra visual interest. Sweaters are versatile and practical items so they should find a place in any child`s wardrobe. Therefore they are perfect to keep or make them as a gift for your family and friends. Check out these free patterns under the links below and don't forget to follow us on Facebook Fanpage and Pinterest for more creative ideas!
If you need more inspiration, check out our collections for knitters: Cute Knitted Dresses and Easy Knitted Teddy Bears.
Sweater with Henley Neck Free Knitting Pattern
The classic never goes out of fashion! The way we see things, this charming baby sweater is the very definition of the classic. Your little one certainly needs a basic like that in his wardrobe. You can easily make that happen, Sirdar Spinning will guide you!
Level: upper beginner Author: Sirdar Spinning Ltd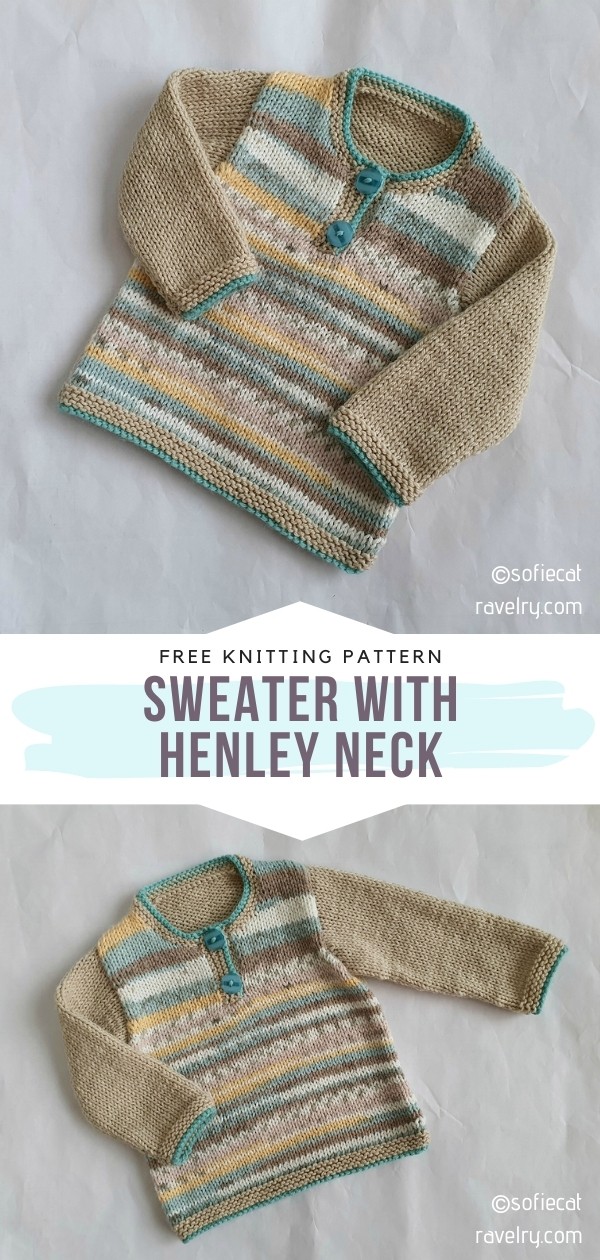 The original pattern is available on The Knitting Network here. More info on this version by sofiecat and the photos are on Ravelry here.
Pippi Free Knitting Pattern
This sweater is original and colorful, just like Pippi Longstocking's style. There is a rebellious vibe to it as well! On top of that, it has a variety of textures and it is also comfortable and cozy. Sanne Bjerregaard evidently nailed it!
Level: upper beginner Author: Sanne Bjerregaard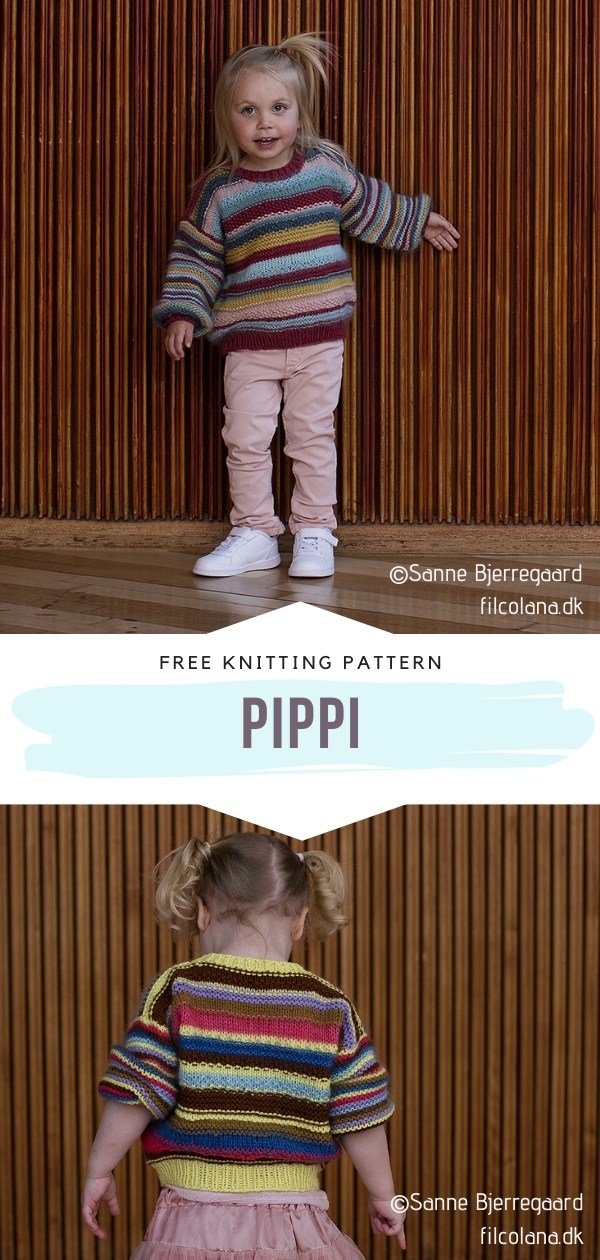 The original pattern and the photos are available on Filcolana here. More info is on Ravelry here.
Easy Stripe Pullover Free Knitting Pattern
This stripy sweater is simple and quite quick to work on. Cold months are coming, so this high neck cut is definitely a plus. Choose vibrant colors to create a cheerful accessory for any occasion. Amy Gunderson will show you how!
Level: upper beginner Author: Amy Gunderson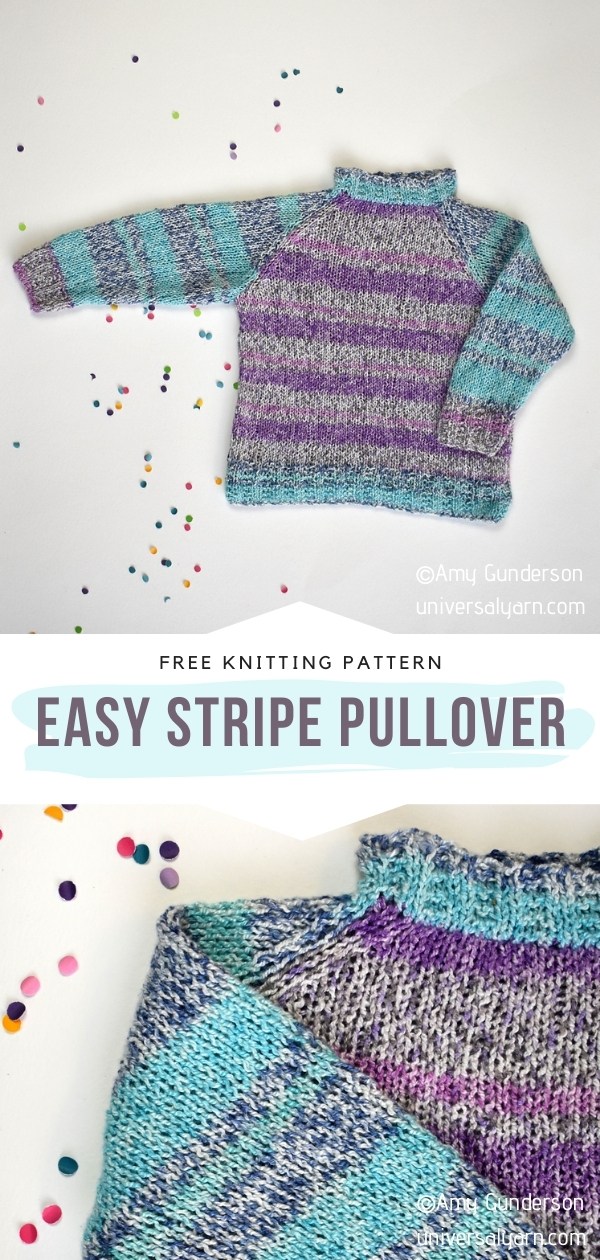 The original pattern and the photos are available on Universal Yarn here. More info is on Ravelry here.