Crochet Hearts for Beginners will save the day if you are still not ready for Valentine's Day. No matter if you are at the beginning or at the top of your crochet career, you can make a bunch of these decorative hearts in one evening. Garlands, jars or baskets full of hearts and heart-covered blankets are going to make your home look so lovely this February. Check out the free patterns under the links below and follow us on Facebook Fanpage and Pinterest for more creative ideas!
If you need more inspiration, check out our collections of Hearts and Stripes Baby Blankets and The Ultimate Valentine's Amigurumi.
Crochet Heart Free Pattern
Are you dreaming about a colorful garland of hearts hanging on your wall this February? Or maybe you need a new lucky charm to throw into in your bag? This delightful pattern is exactly what you're looking for then. It is also a great way to use up leftover yarn.
Level: beginner Author: Yarnhild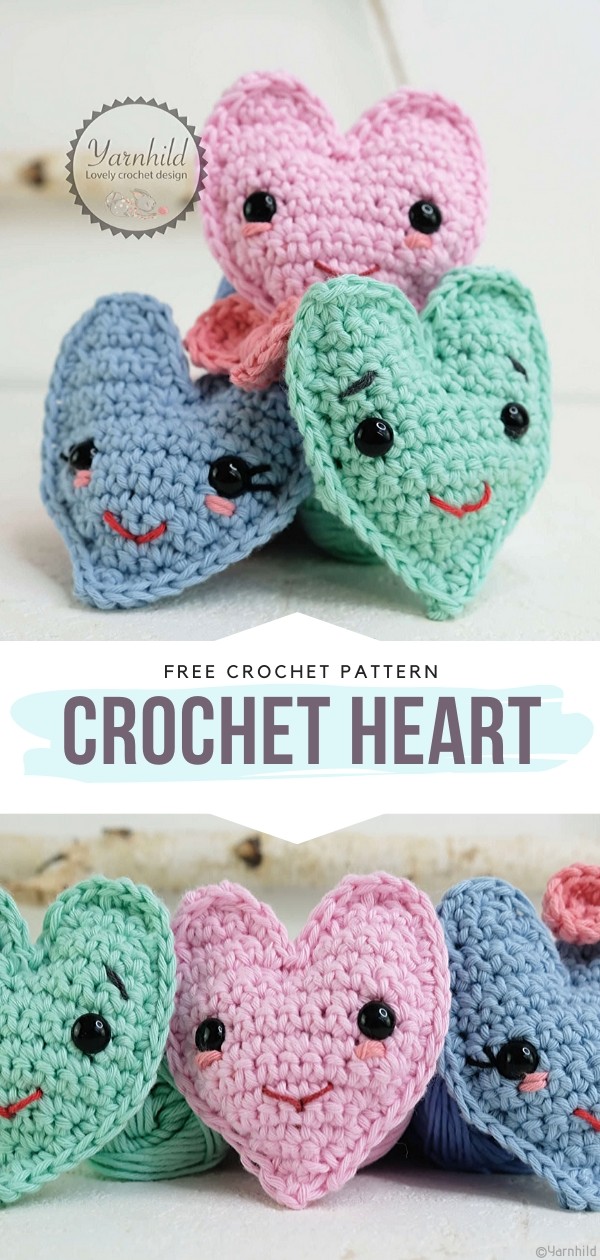 You will find the pattern here. 
Squishy Heart Free Crochet Pattern
This puffy heart works up so fast, looks cute and, on top of that, can be used in a variety of ways. You can use it as a single decor element, a pincushion, a keychain or a tiny pillow for a doll. Let your imagination guide you and make a little something for your loved ones too.
Level: beginner Author: Lauren Lewis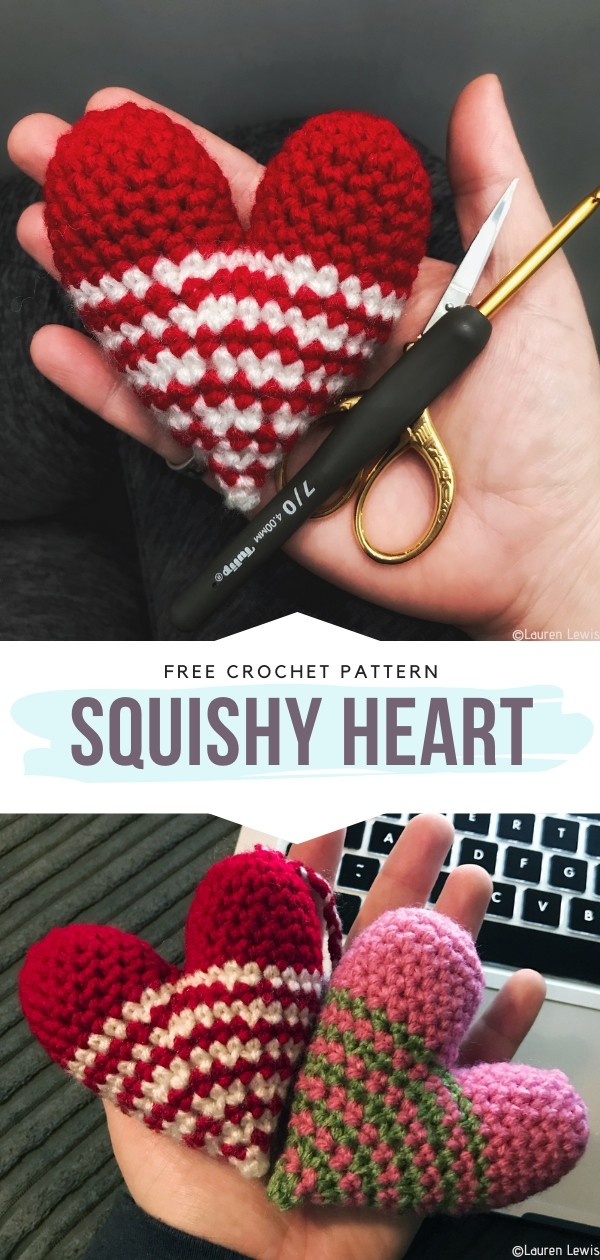 You will find the pattern here.