Delicious Potholders for Summer – Free Crochet Pattern
Hello there, homemakers! We have prepared a special summer treat for you today. These exemplary patterns for
Delicious Potholders
will surely inspire you to experiment with decorative motifs that come straight from the kitchen. So exciting, isn't it? Obviously! Don't hesitate to try the patterns by two brilliant authors even if you are a beginner. They are easy as pie! Will you go for fruit or cookies? Why not both? Scroll down t find out what we mean! Happy crocheting! Check out these
free patterns
under the links below and follow us on
Facebook
and
Pinterest
for more creative ideas If you need more inspiration, check out our collections of
Floral Mandalas
and
Squares.
Watermelon Coaster Free Crochet Pattern
Who doesn't love watermelons? In our book, they are the definition of summer! If you are wondering how to decorate your dining room and patio this season, Divine Debris will certainly inspire you. All the guests will compliment your fabulous taste and skills. Crochet patterns for potholders rock!
Level:
 beginner 
Author
: Divine Debris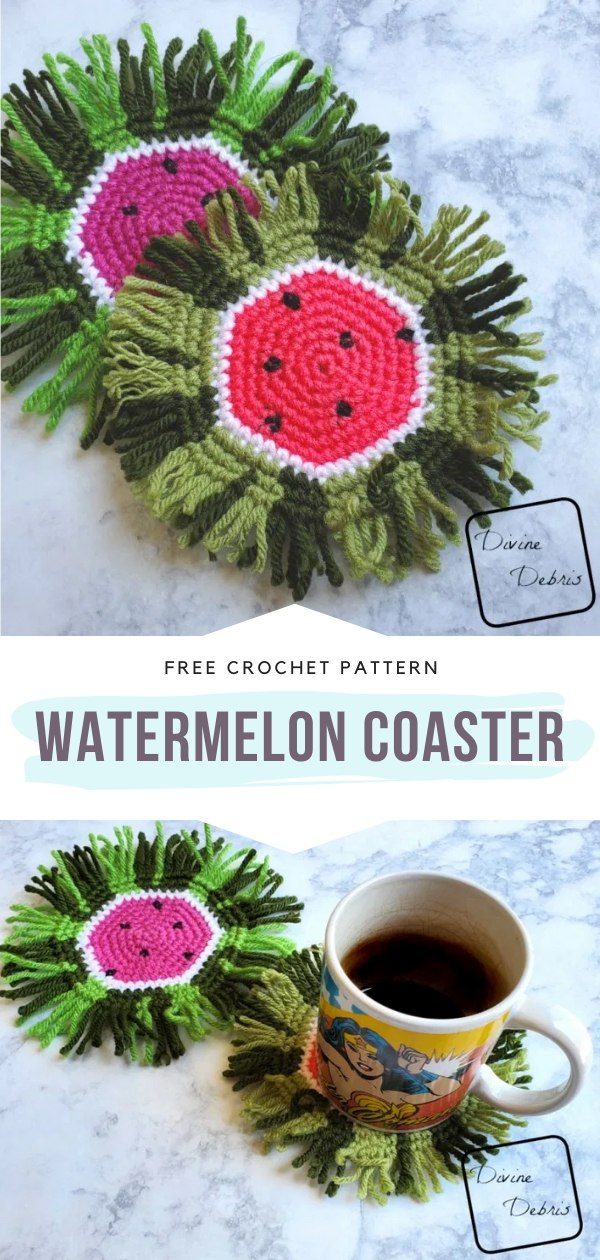 The original pattern and the photos are on Divine Debris. More info on Ravelry.
Sprinkle Potholders Free Crochet Pattern
Simplicity is the key! If you are looking for last-minute gift ideas, put Sprinkle Potholders on the list. This is surely one of the easiest ways to create something nice for your home. This simple flat circle is decorated with colorful, irregularly "sprinkled" bobbles. How cute is it? So adorable! Make new potholders, coasters, or decorations – the choice is yours! And don't forget to experiment with colors! You will certainly have so much fun.
Level:
 beginner 
Author
:
Kirsten Ballering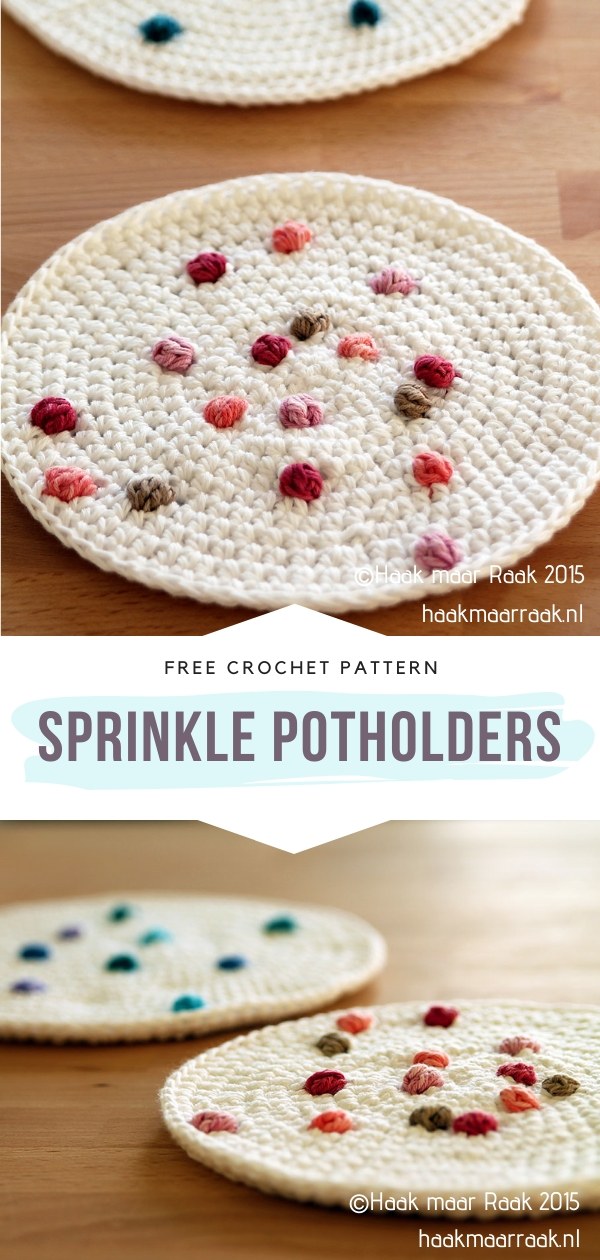 The original pattern and the photos are on
Haak maar Raak
. More info on
Ravelry
.
Crochet Strawberry Pot Holder Free Pattern
We are starting the strawberry season with Crochet-A-La-Dia! This crochet pot holder pattern is a precious surprise. You will be happy to learn it is not as difficult to make as it may seem!
Level:
medium
Author
: Crochet-A-La-Dia (Claudia), Instagram @crochetaladia

The original pattern is on
YouTube
. The photos are on
Instagram
.