Hello there, knitters! We bet there are plenty of people who love the Halloween spirit among our readers. After all, crafters are always into festivities and cheerful celebrations, right? Obviously! Autumn is right around the corner, therefore it is undoubtedly the time to fill our crochet portfolios with skulls, ghosts, bats, and spiders. Why don't you start with these free knitting patterns for Spooky Mittens for Halloween? Sounds awesome, right? Yes! Every friend of yours will certainly want a pair! Knitting patterns for Halloween-themed mittens will win you some compliments, unquestionably. Check out these free patterns under the links below and follow us on Facebook Fanpage and Pinterest for more creative ideas!
If you need more inspiration, check out our collections of Basic Socks and Lacy Cardigans.
X-Ray Free Knitting Pattern
The x-ray motif never goes out of Halloween style! If you are looking for a funny pattern that will help you spread the spooky atmosphere around, you should surely follow the instructions by Marjukka Vuorisalo. Knitting these mittens is not as difficult as it seems! And so fun!
Level: upper beginner Author: Marjukka Vuorisalo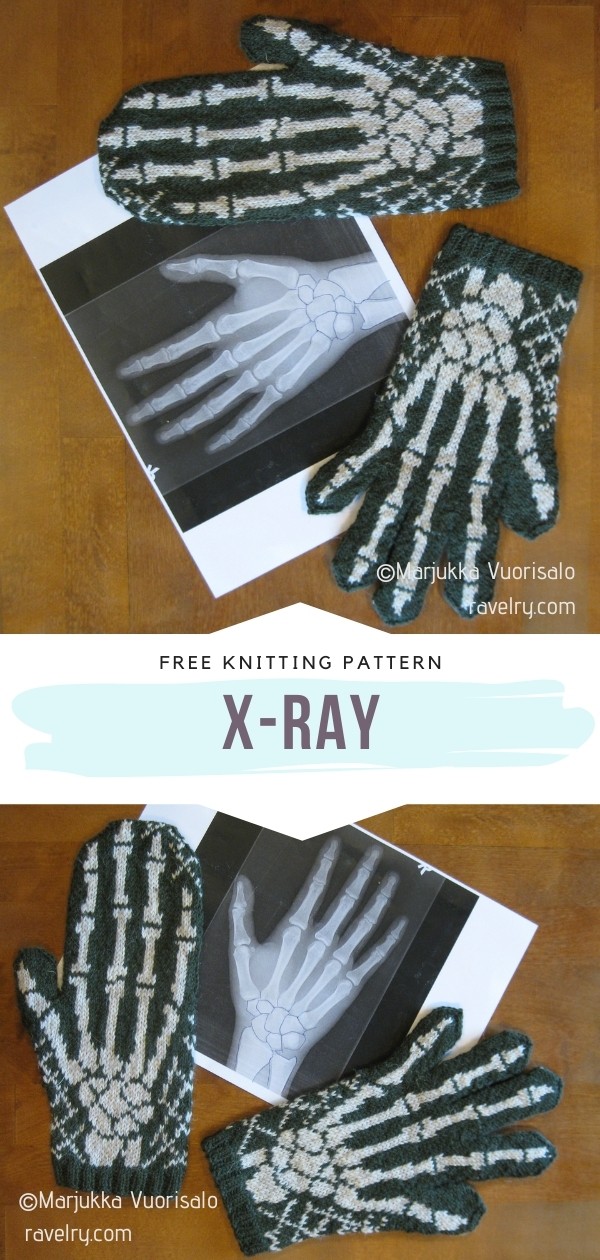 The original pattern and the photos are available on Ravelry here.

Deathflake Mittens Free Knitting Pattern
Wow, these patterns designed by Sissel KB are so elegant! Every fan of unusual, fancy accessories will surely fall in love with this beautiful pair of knitted mittens. Will you stick with the classic combination of black and white? We would!
Level: upper beginner Author: Sissel KB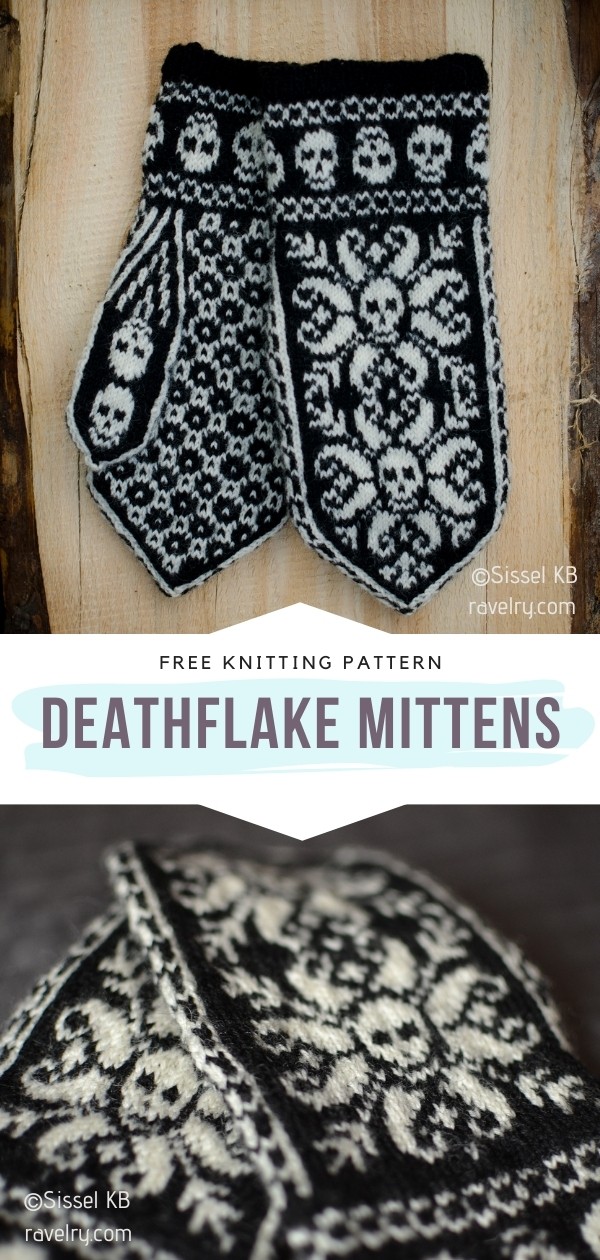 The original pattern and the photos are available on Ravelry here.