Whether you`re looking to expand your skills or learn some tricks and stitches then crochet-along projects are best way to do so. Creating stunning items will feel easier if you do it along other people. Surely these Beautiful Blanket CALs will inspire you to follow such plans. There are endless options regarding the colors you want to use which means you can be very creative with your pattern designs. Moreover using different stitches creates some exquisite textures that will catch your eye. These blankets will brighten up any room therefore display them proudly. Check out these free patterns under the links below and don't forget to follow us on Facebook Fanpage and Pinterest for more creative ideas!
If you need more inspiration, check out our collections of Bulky Yarn Basket Ideas and Great Stitch Tutorials.
Study of Planet Earth Afghan CAL Free Crochet Pattern
Just as the Earth`s core is the foundation, it`s also the beginning of this exciting project. Therefor explore new dimensions and new stitches with crocheting along such lovely afghan.
Level: intermediate  Author: The Crochet Crowd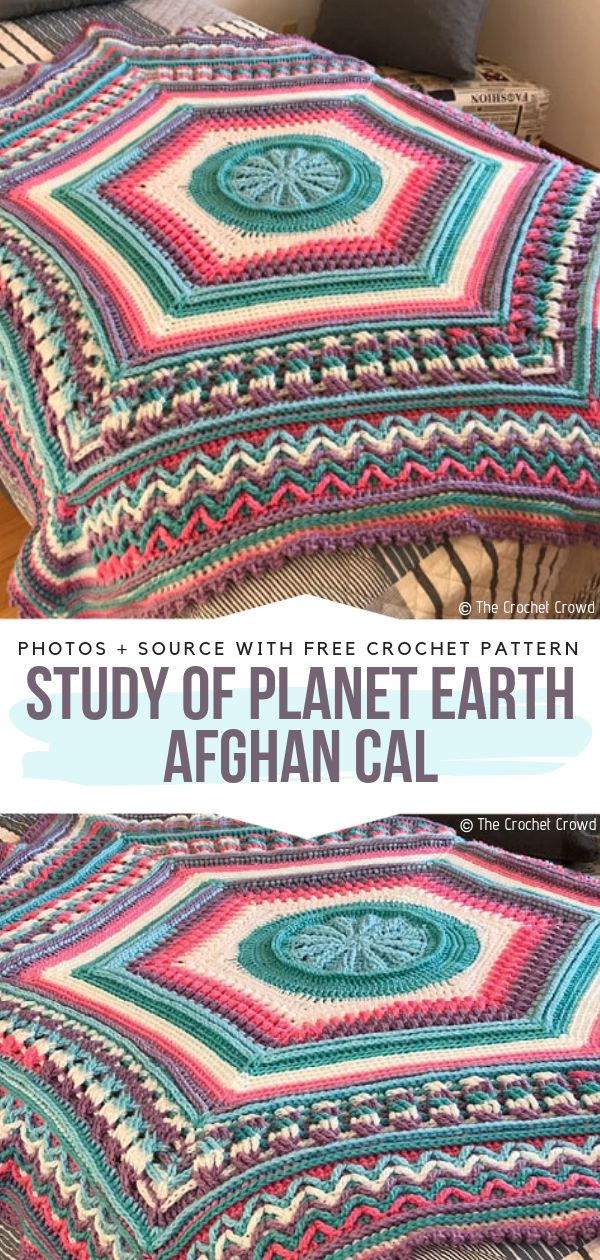 You will find the pattern here. 
Study of Texture Afghan CAL Free Crochet Pattern
There is a vast array of stitches ranging from easy to more intricate ones creating textures and extra depth. With these great step by step instructions you will finish your beautiful blanket in no time.
Level: beginner/intermediate Author: Michael Sellick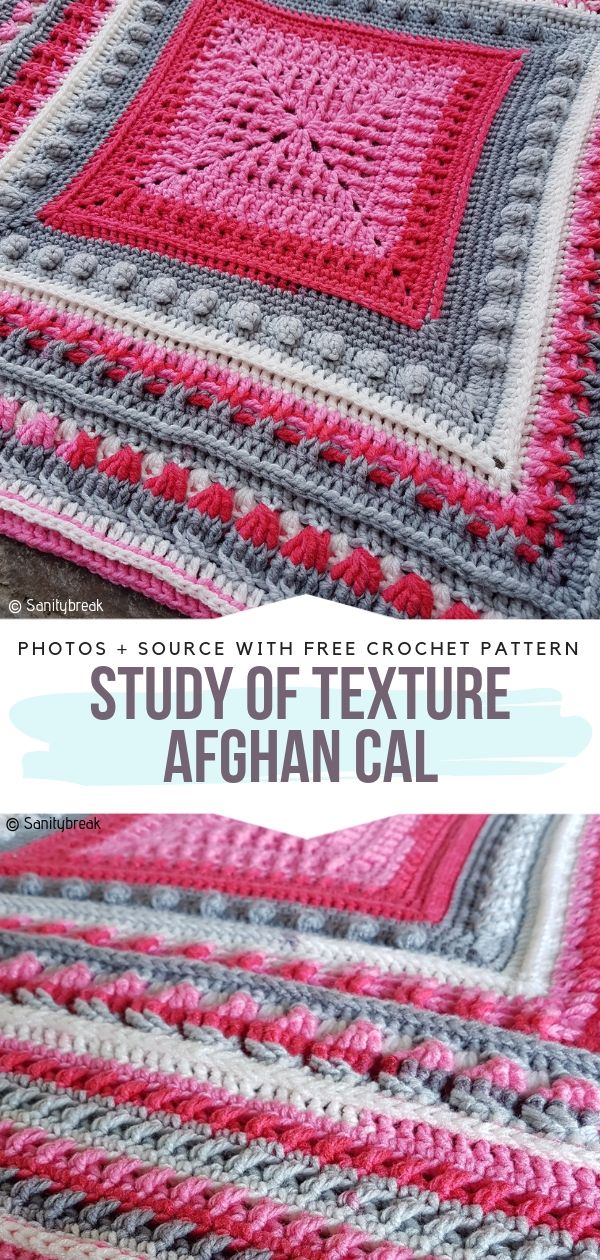 You will find the pattern here. More info here. This particular version can be found here.