I love doilies that are designed to hide some secrets. Do you remember Santa's Around For Christmas' Decorative Doily? Jaunty Snowmen will be a great company! This winter-themed doily is decorative and fun. It uses simple shapes to create funny pattern. Invite these snowmen to your home! It requires some skill in working in circles, but the result is amazing. Check out this free pattern under the link below and follow us on Facebook Fanpage and Pinterest for more creative ideas!
Level: upper beginner Author: Marsha Glassner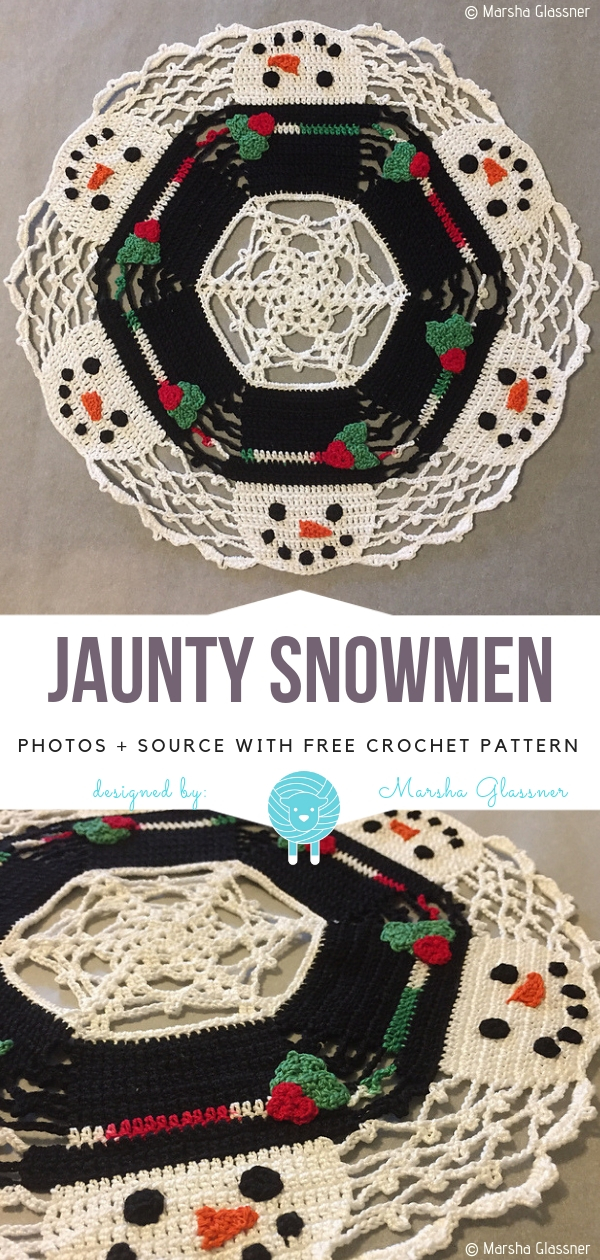 You will find the pattern here.