Yes, they really are that spectacular! Free crochet patterns for Breathtaking Floral Blocks truly deserve the name we gave to this post, without a doubt! These designs, created by two legends of the crochet community, have all the potential to become legendary themselves. Save these floral crochet squares to your library right away, you will certainly use them in so many future projects. Can you imagine all these amazing color palettes you will plan? We would surely love to see them! Check out the free patterns under the links below and follow us on Facebook Fanpage and Pinterest for more creative ideas!
If you need more inspiration, check out our collections of Burst of Color Squares and Magical Crochet Squares.
Green Tea Block Crochet Pattern
Wow, this is what we call a royal crochet block! If you want to amaze everyone around with your fabulous taste and impressive crochet skills, this pattern is exactly what you need. Floral motifs and bold colors are ideal for this time of the yarn.
Level: advanced Author: Jen Tyler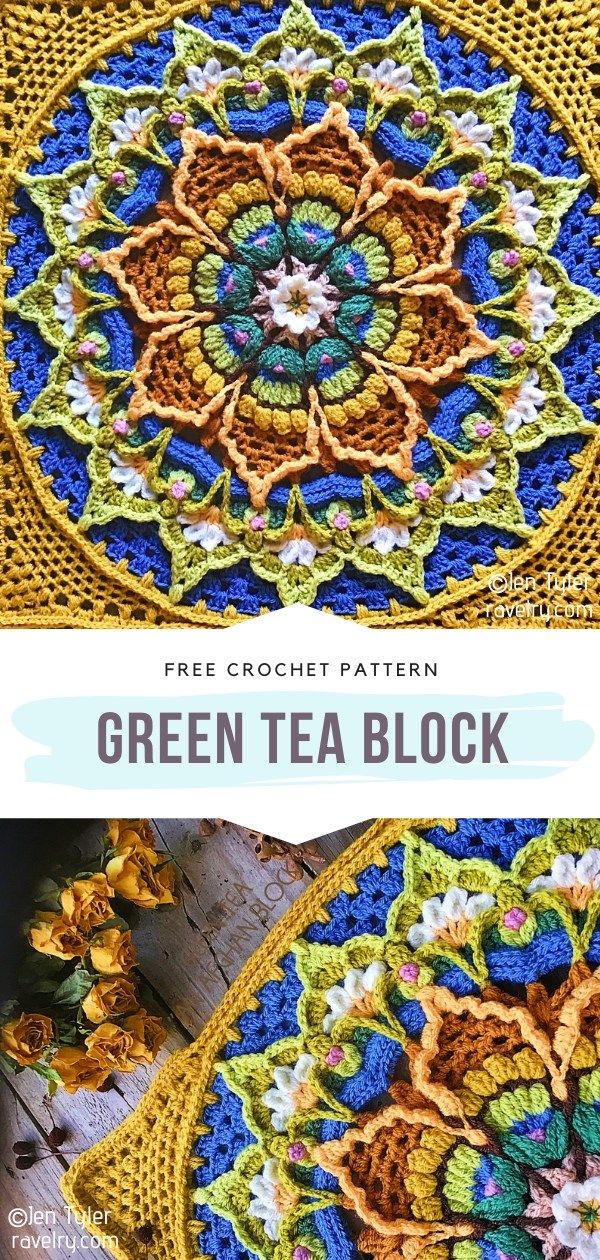 The full article about the pattern and the photos are here.

Sophie's Dream Free Crochet Pattern
The classic Sophie's Dream is a blanket made with 12 amazing squares in Scheepjes Whirl multicolor yarn that are joined together and bordered. If you want to try something ambitious, you should unquestionably try this intricate pattern. It requires some skills but it looks stunning! Floral Blocks with free crochet patterns rock!
Level: intermediate Author: Dedri Uys
The full article about the pattern is here. More info here. Info about this version and the photos here.