You will certainly be thrilled to hear that Friendly Snowmen are super friendly for crochet beginners too. You evidently don't need much crafting experience to enjoy the company of these fantastic snowy creatures. They are adorably round, dressed in cute winter sets and so smiley! Do you prefer the big one or the small one? Check out the free patterns under the links below and follow us on Facebook Fanpage and Pinterest for more creative ideas!
If you need more inspiration, check out our collections of Sweet Mouse Amigurumi and Last Christmas Amigurumi.
Giant Snowman Free Crochet Pattern
Oh, who doesn't love giant amigurumi patterns? They bring up all our happy childhood memories, without a doubt. If you want to make some amazing memories for your little ones, crochet this big cuddly companion for them to love!
Level: beginner Author: Sarah Zimmerman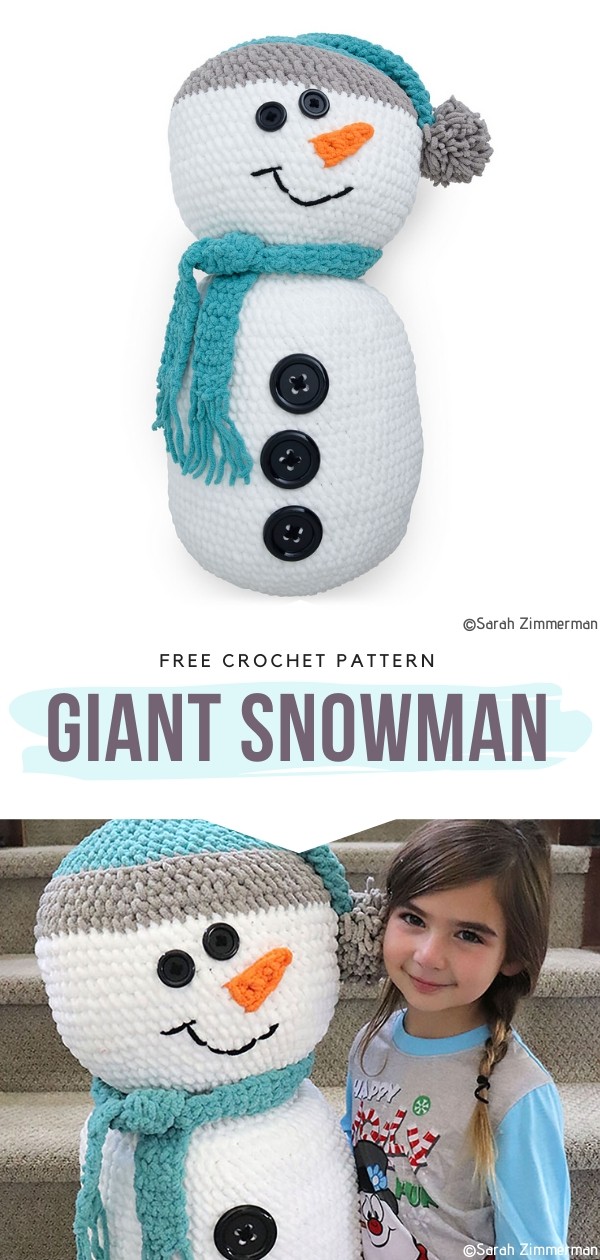 You will find the pattern 
here. More info here.
Snowman Friends Free Crochet Pattern
The winter season is on! Invite those cute Snowman Friends to your home and keep the Christmas vibe a little bit longer. This simple amigurumi can be made so quickly. It's a pleasure to work on too! While real-life snowmen unfortunately melt, these ones will stay with you all year long, without a doubt.
Level: beginner Author: Rupinder kaur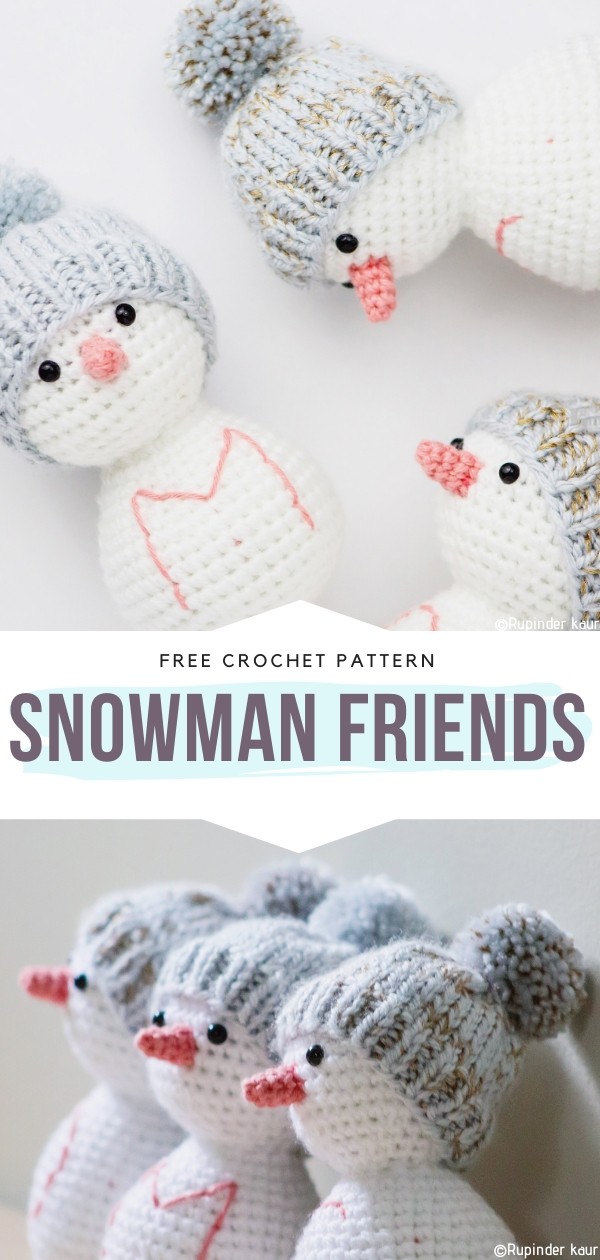 You will find the pattern 
here. More info here.