Baby blankets are certainly so much fun to crochet especially if you use bright colorwork and textured stitches. I chose those Vibrant Baby Blankets because they have a great energy and are also easy to make. They will definitely bring happiness and joy to your little one`s nursery with their vivid designs. Colorful cake yarns give you plenty of opportunities and endless combinations. In addition you can incorporate your favorite stitches as well as techniques to crochet these blankets. For example fillet stitch will add some lightness and puffs will create a perfect structure. Kids will surely love to snuggle under such great covers so try these patterns out and even crochet them as beautiful handmade gifts.Check out these free patterns under the links below and don't forget to follow us on Facebook Fanpage and Pinterest for more creative ideas!
If you need more inspiration, check out our collections of Fabulous Applique Baby Blankets and Delightful Crochet Baby Blankets.
Pineapple of My Eye Baby Blanket Free Crochet Pattern
Here I have very cute baby blanket for all of you that are looking for fun, structural design with cute edging! Pineapple of My Eye Baby Blanket is lovely square blanket that features the pineapple cluster stitch and an easy one-row repeat. Great for beginners who want to hone their skills!
Level: upper beginner Author: Tonya Bush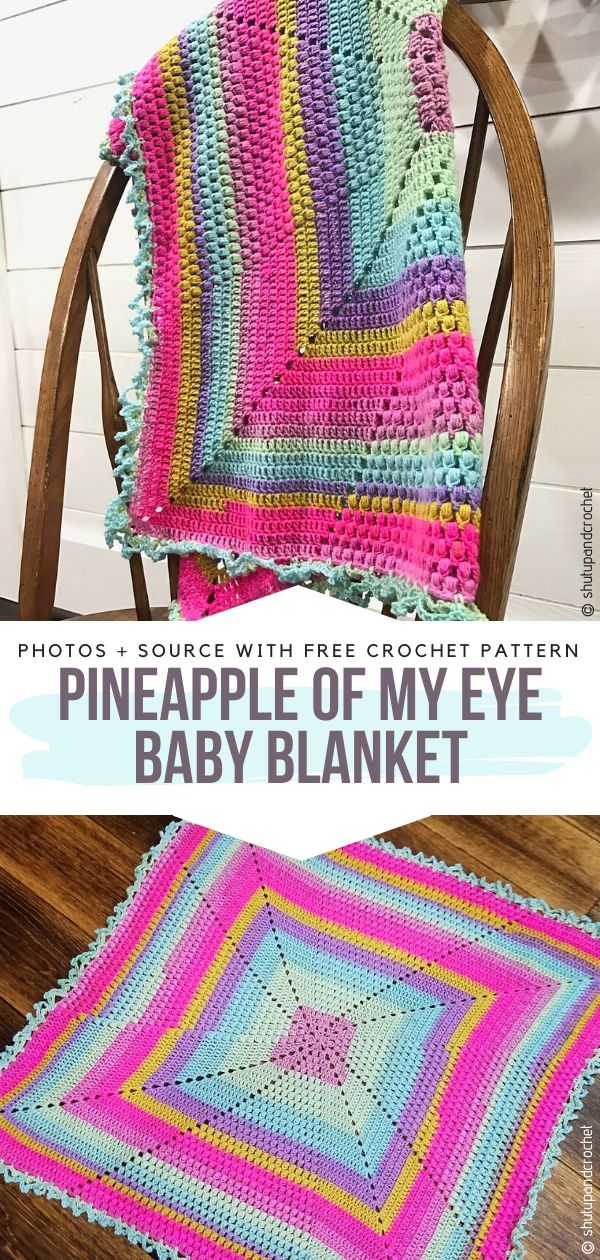 You will find the pattern here. More info here. The above version here.
Wrap Me in Sunshine Blanket Free Crochet Pattern
This sweet granny square is adorn with fillet rows and puff stitches. They provide a great texture that every beginner should manage easily. Use vibrant cakes to crochet this beauty and decorate the corners with tassels for an additional fun accent.
Level: beginner Author: Tonya Bush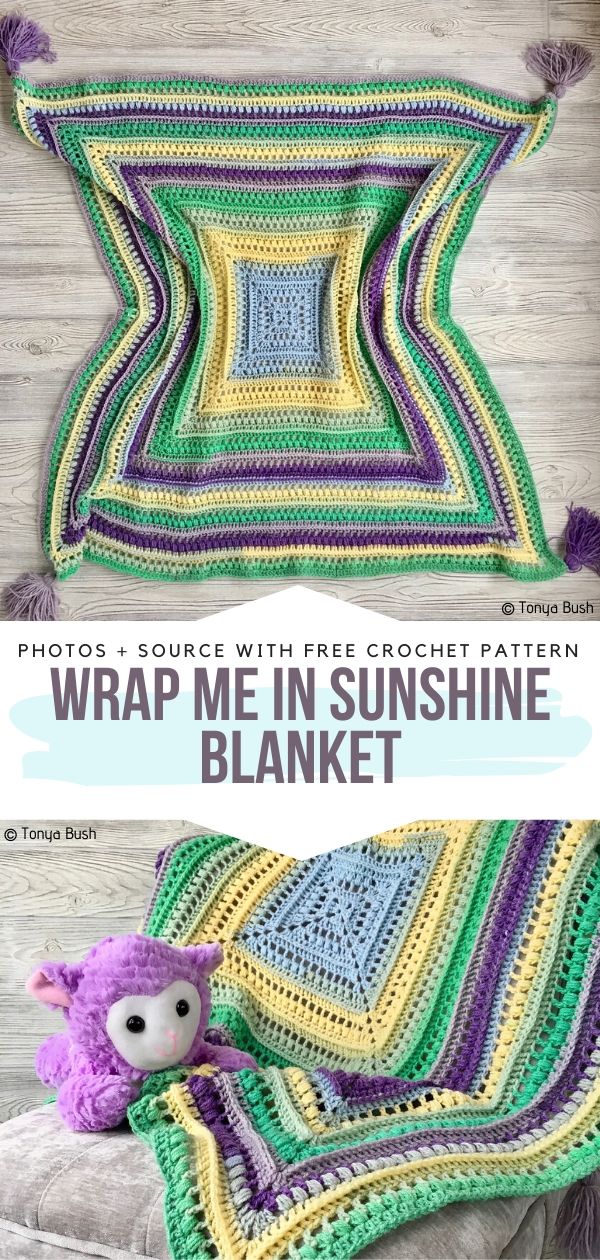 You will find the pattern here. More info here.