You don't even know yet how much you need these Lovely Face Scrubbies in your life, trust us on this one! Equip yourself, your mother, sisters, and friends with these colorful crochet wonders. They will change your skincare routine forever, without a doubt! You certainly enjoy handmade accessories and this one is especially useful. We have selected a couple of exemplary patterns for you to experiment with. Suit the sizes and the colors to your needs. What's your bathroom decor like? Let us know! You can also get creative and use the crocheted scrubbies for other purposes. The possibilities are so numerous! Check out the free patterns under the links below and follow us on Facebook Fanpage and Pinterest.
If you need more inspiration, check out our collections of Bubbly Dreams Pillows and Floral Doilies.
Star Wheel Scrubby
Free Crochet Pattern
This pattern is a celebration of summer, evidently! The colors of the Sun, the Sky, and the seas will make you think about the happiest moments all year round. These circular crocheted wonders by Fiber Flux can serve you as table decors or scrubbies.
Level: upper beginner Author: Fiber Flux / Jennifer Dickerson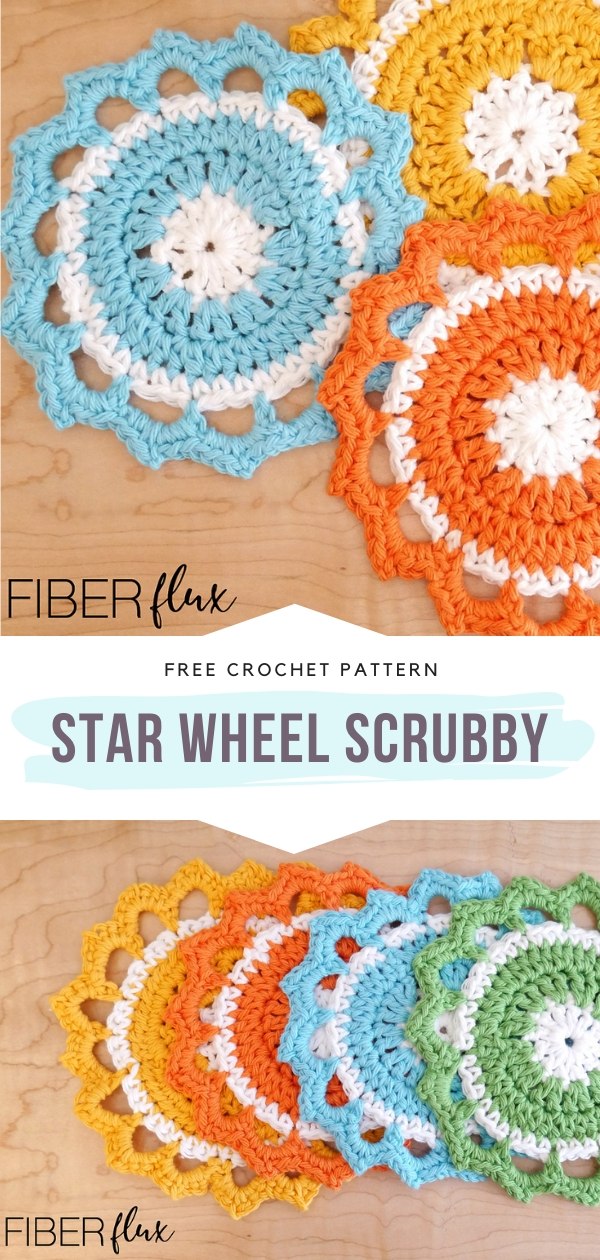 The original pattern and the photos are available on Fiber Flux Blog here.  More info on Ravelry here.
Diamond Textured Face Scrubbies
Free Crochet Pattern
Wow, these scrubbies by Mother Bunch are real gems, right? The diamond motif is so hot right now, popular not only for clothing but also for all kinds of accessories. Fill your bathroom drawers with these useful crochet wonders and enjoy your new skincare routine!
Level: upper beginner Author: Mother bunch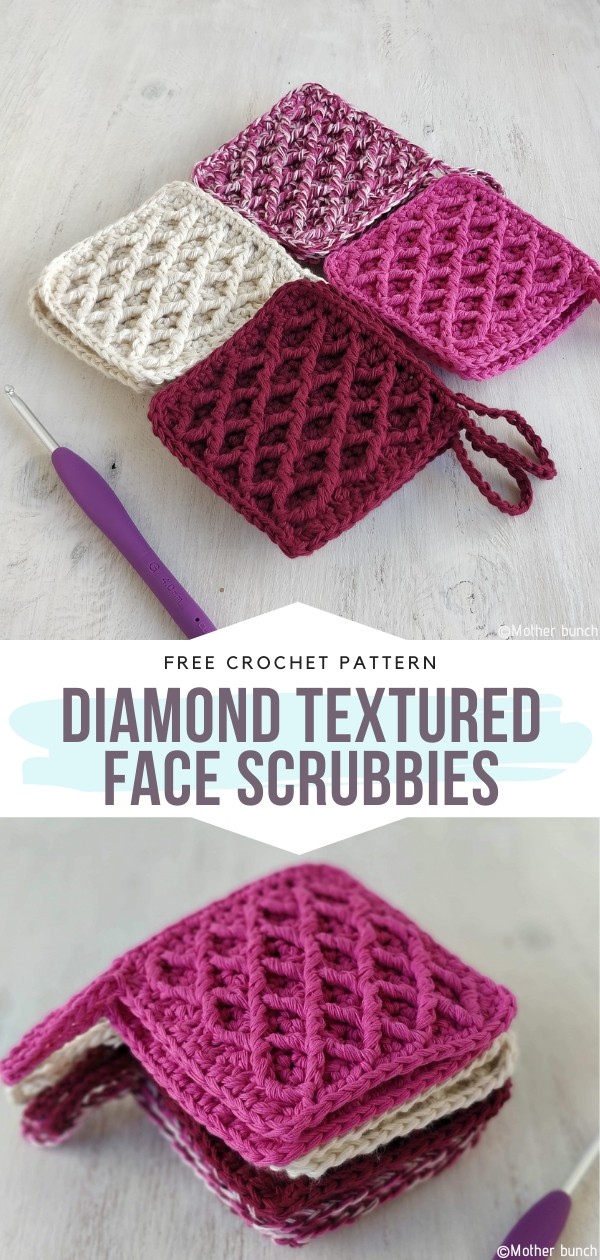 The original pattern and the photos are available on Mother Bunch here.  More info on Ravelry here.
Sakura Face Scrubbies Free Crochet Pattern
Winter is slowly coming to an end and all you and your body evidently need right now is a little bit of self-care. A rainbow of Sakura Face Scrubbies will certainly help you exfoliate and care for your skin! It's a great project for beginners and to use up leftover yarn. Make a bunch for yourself or give them to a friend!
Level: beginner Author: K.A.M.E. Crochet by Krisztina Anna Matejcsok-Edomer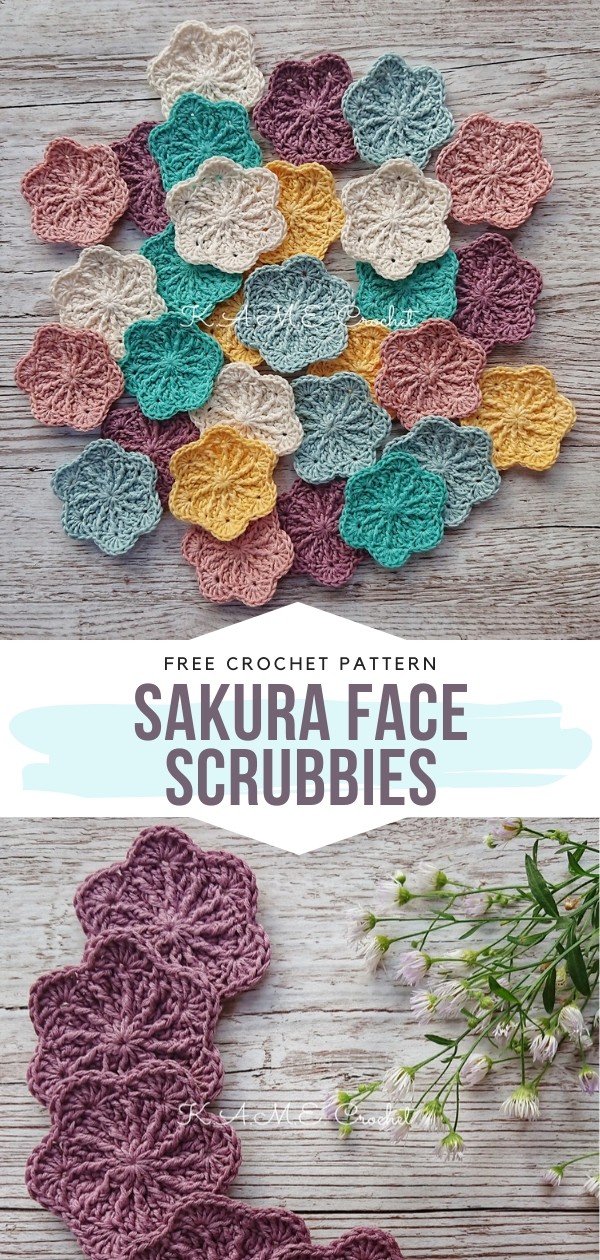 The original pattern is available on Ravelry here.  Info about this version by Mytia89 and the photos are on Ravelry here.