Keep your little ones warm and stylish with these Beautiful Knitted Baby Cardigans. They are versatile basics to add to a child`s wardrobe because they can be in use all year round. Simple designs are definitely the best and they also give you some room for creativity. As you can see here, the yoke is the center of attention so play with the patterns and colors too. Create a contrasting texture and add a splash of color to these cardigans so they look even more adorable. Moreover, these classic designs are beautiful baby shower or baby gift and you can definitely whip them up in no time at all. Check out these free patterns under the links below and don't forget to follow us on Facebook Fanpage and Pinterest for more creative ideas!
If you need more inspiration, check out our collections for knitters: Sweet Baby Knits and Fruity Knitted Baby Hats.
Top Down Baby Jacket Free Knitting Pattern
Round yoke is always a good idea, right? Especially in the sweet land of knitted clothes and accessories for the little ones. Gerdina Schwab certainly feels at home there! Will you stick with gray or go for pastels instead?
Level: intermediate Author: Gerdina Schwab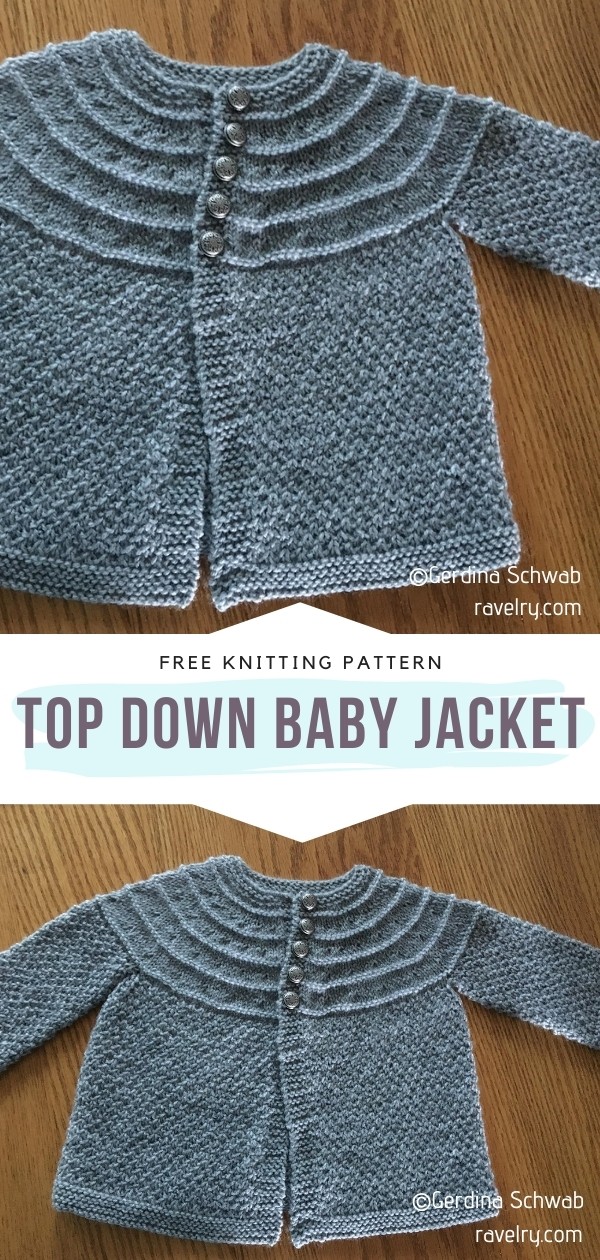 The original pattern and the photos are available on Ravelry here.
Mabel Free Knitting Pattern
This may be a basic, minimalist cardigan pattern, but the yoke design is definitely intriguing. These neutral, toned-down colors are beautiful, however, if you prefer something brighter – go for it! We would surely want to see you experiment with this pattern by Fiona Alice!
Level: intermediate Author: Fiona Alice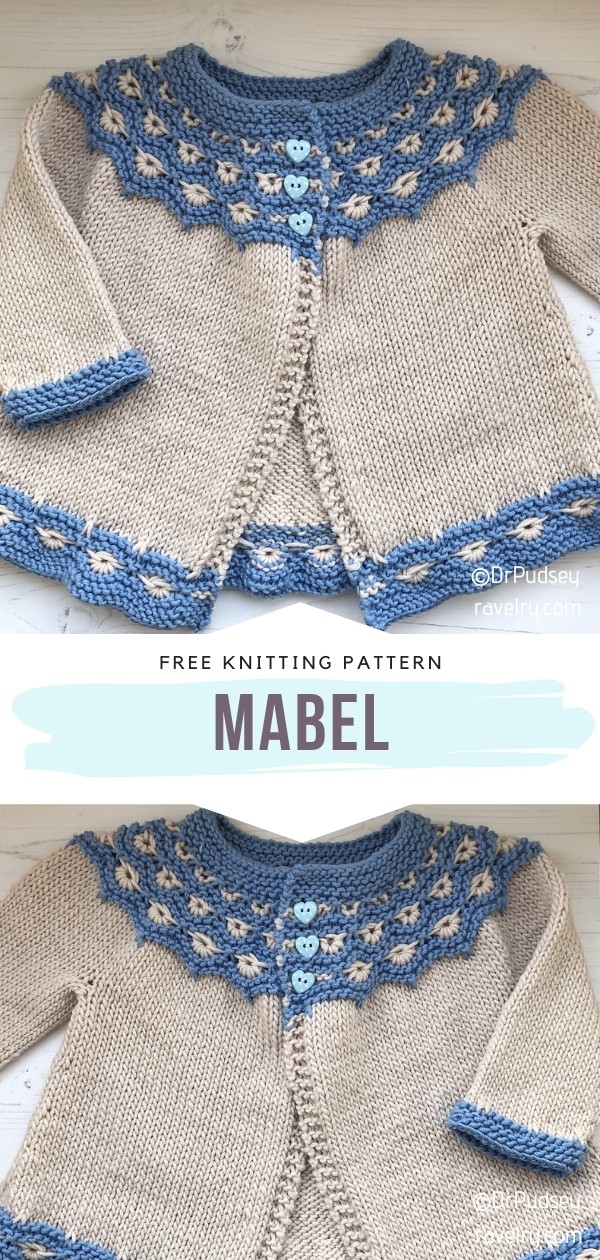 The original pattern is available on Loop Knit Lounge here. More info on Ravelry here. Info about this version by Dr. Pudsey and the photos are on Ravelry here.
Gidday Baby Free Knitting Pattern
Here is another easy knitted blanket that will certainly catch everyone's attention because of its perfect simplicity. Garter stitch looks as good as always, and the stripes create a nice contrast that`s elegant and so stylish. Georgie Nicolson rules!
Level: upper beginner Author: Georgie Nicolson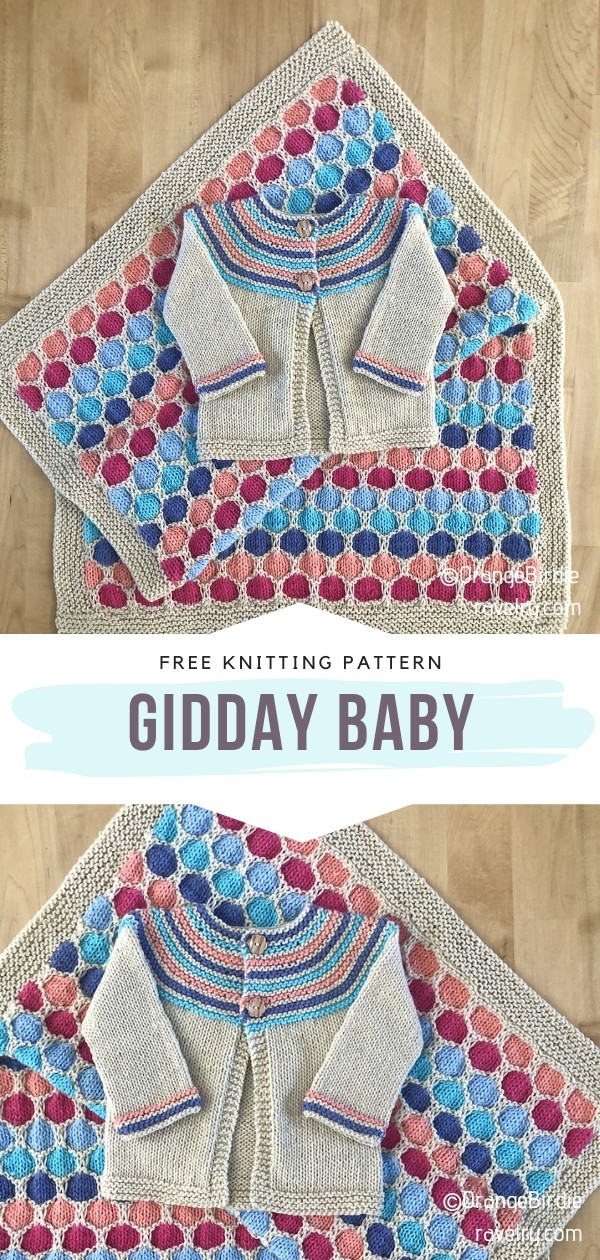 The original pattern is available on Ravelry here. Info about this version by Orange Birdie and the photos are on Ravelry here.