Beginner-Friendly Ombre Blankets with Free Crochet Patterns
Hello there, beautiful crafters! What are you looking for today? Maybe you need crochet patterns for Beginner-Friendly Ombre Blankets by any chance? What a lovely coincidence! While browsing for inspiration, as usual, we have come upon two genius authors who evidently love experimenting with shapes and colors. Why don't you follow in their footsteps this summer? You would have so much fun! These kinds of projects will surely be easy as pie even for beginners. Will you test this theory? Girl, you should! Check out these free patterns under the links below and follow us on Facebook Fanpage and Pinterest for more creative ideas!
If you need more inspiration, check out our collections of Stripy Blanket and Textured Baby Blankets.
Ombre Star Blanket Free Crochet Pattern
This pattern will become the star of your collection, without a doubt! Even beginners will have no problems following the instructions of the awesome designer Lynne Rowe. The blanket suits different types of interiors and looks evidently hypnotizing!
Level: beginner Author: Lynne Rowe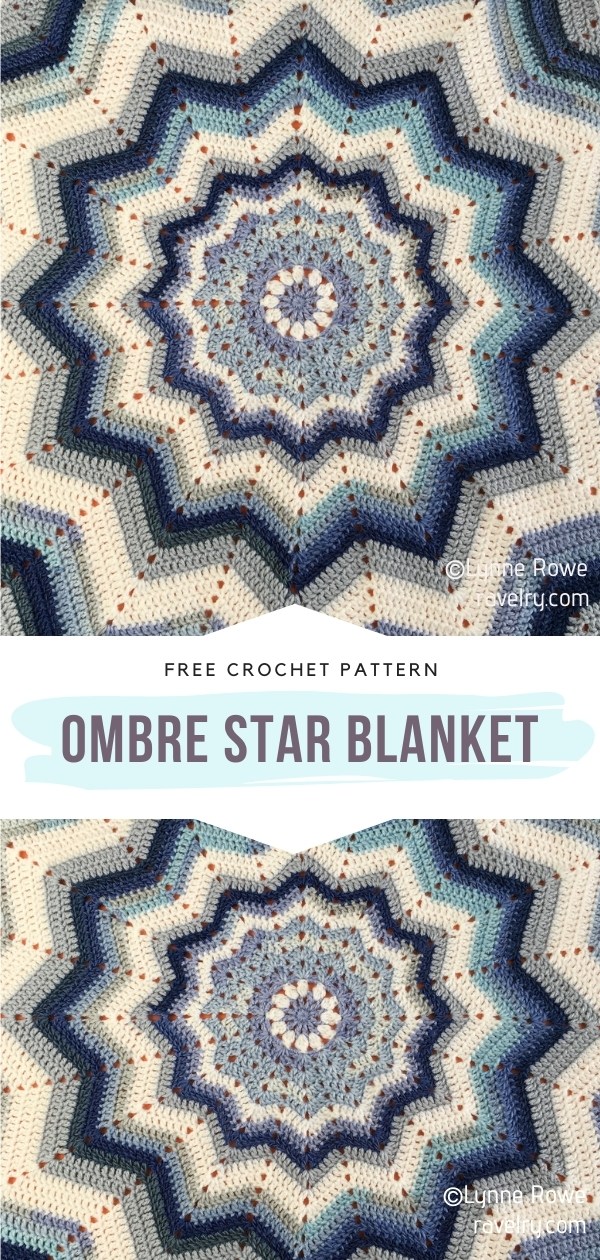 The original pattern and the photos are available on Ravelry here.
Ombre Hexagon Blanket Free Crochet Pattern
If you have ombre yarn and a crochet hook, you are ready to make this blanket by Cintia Gonzalez! This lovely beginner-level design requires absolutely basic skills in crocheting. Choose it for your first project, just make sure to use multicolor yarn for the cool effect. So simple, isn't it?
Level: beginner Author: Cintia Gonzalez

The original pattern and the photos are available on My Poppet Makes here. More info on Ravelry here.