Welcome, yarn lovers! How is your summer going? We hope you are all super relaxed and ready to start exciting new projects. This post was created for all of you who don't have much experience with the crochet hook yet. Or to those who love uncomplicated patterns perfect for binge-watching, obviously. The exemplary Stripy Blankets for Beginners are packed with positive energy and summer style. Which one will become your favorite? Make both to find it out! What colors will you go for? Lovely pastels or elegant, toned down combinations? We are so curious! Check out these free patterns under the links below and follow us on Facebook Fanpage and Pinterest for more creative ideas!
If you need more inspiration, check out our collections of Playful Polka Dot Blankets and Ruffle Baby Blankets.
Blackberry Bramble Blanket Free Crochet Pattern
Wow, this blanket is so classy! Who doesn't like to crochet a fancy accessory every now and then? We all probably do! The simplicity of this pattern by Liz de Moll as well as the delightful color palette make the blanket look so sophisticated. Will you make your own version? Without a doubt!
Level: upper beginner Author: Liz de Moll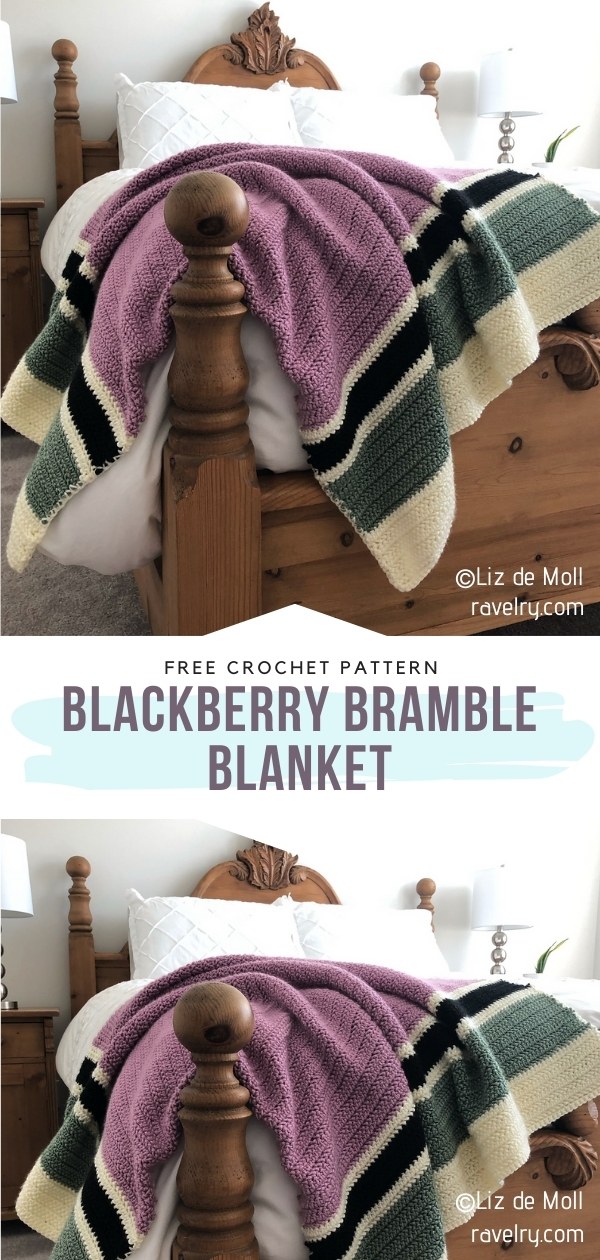 The original pattern and the photos are available on Ravelry here.

Stress Free Stripes Blanket Free Crochet Pattern
Any crocheting newbies here? That's awesome, Caroline Warren has got you all covered! If you are looking for a perfectly uncomplicated blanket pattern, this is evidently it. Stripes never go out of style, right? Obviously! Keep them colorful!
Level: beginner Author: Caroline Warren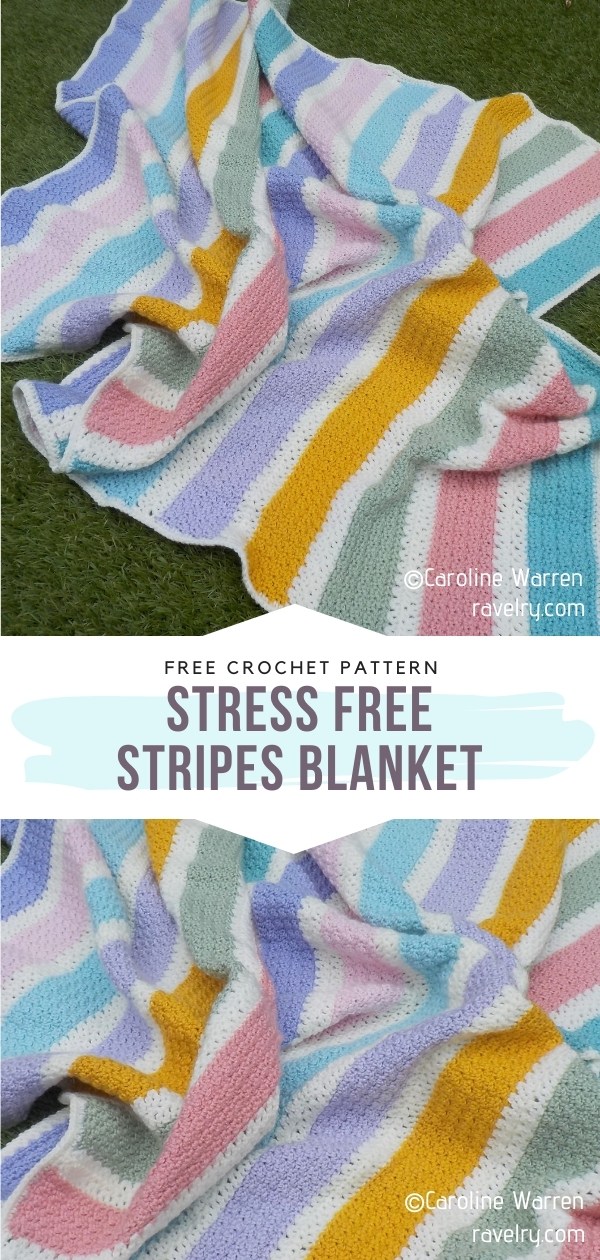 The original pattern and the photos are available on Ravelry here.