For all the fans of classic designs, we have prepared this selection of two free crochet patterns for Pretty Mosaic Blankets. With these projects in your repertoire, you will surely get to show off your awesome crocheting skills and fabulous taste. Follow the instructions of the brilliant authors, they will guide you from zero to mosaic hero, undoubtedly! Check out these free patterns under the links below and follow us on Facebook Fanpage and Pinterest for more creative ideas!
If you need more inspiration, check out our collections of Spring Flower Blanket Squares and Beautiful Mosaic Blankets.
Mysterious Mosaic Free Crochet Pattern
Any fans of mosaic patterns here? Without a doubt! if you enjoy looking at this classic motif, we have found a project that will suit your taste. It is very elegant and so versatile! You can use it for blankets and throws, obviously, but also for decorative cushions and rugs.
Level: intermediate Author: BebaBlanket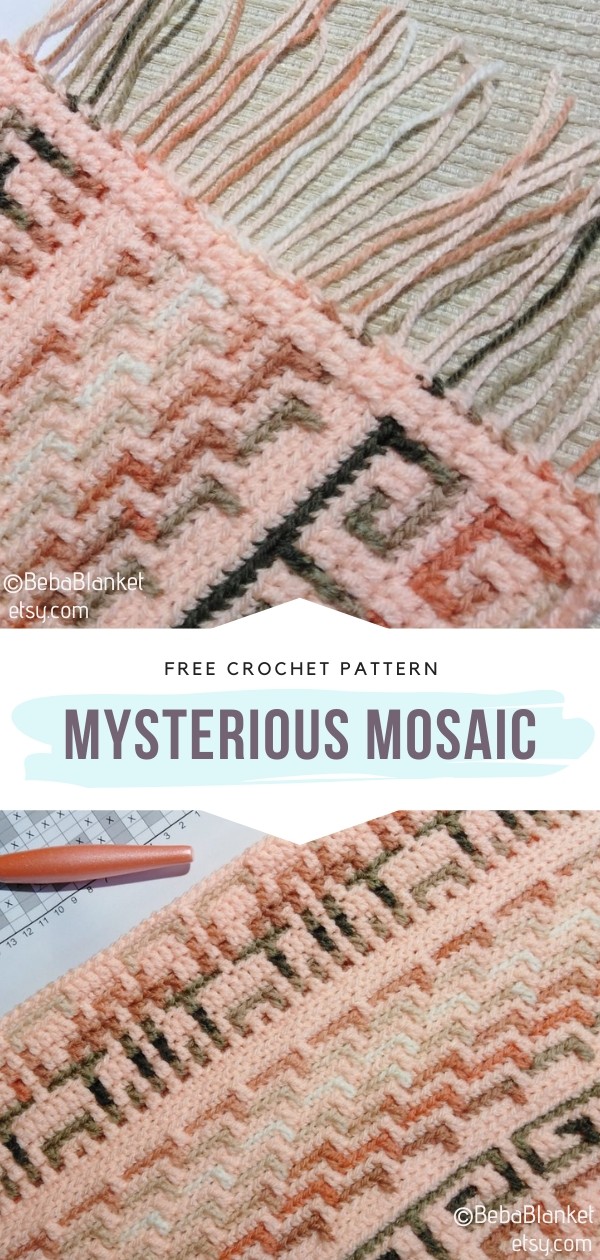 The full article about the pattern is here. More info and the photos here.
Nya Mosaic Blanket Free Crochet Pattern
What will your version of this lovely mosaic blanket look like? The color palette is evidently crucial here! This technique is outstanding as it is based mostly on basic stitches. Can you believe it? So easy and yet so spectacular! We are out of words. Free patterns for mosaic crochet blankets always do that to us!
Level: upper beginner Author: Tatsiana Kupryianchyk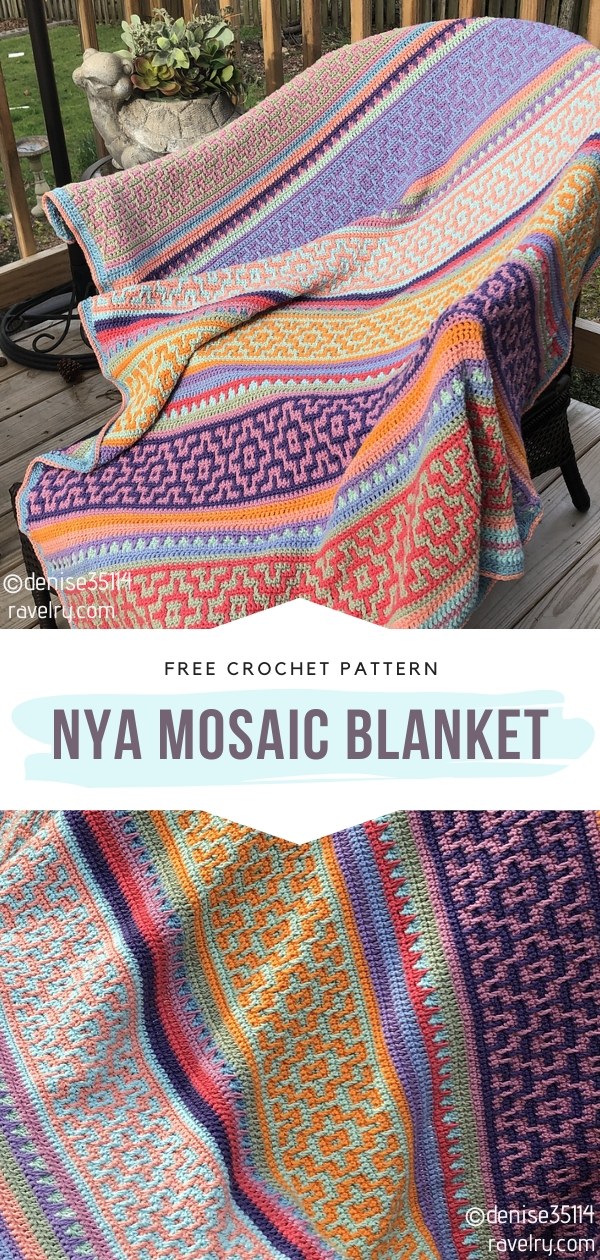 The full article about the pattern is here. More info here. Info about this version and the photos here.