Looking for mushrooms at the forest is fun! Among edible ones that we are looking for, sometimes we can see a red cap here and there. Mushroom Applique is totally safe! These cute mushrooms have heart-shaped caps and spots made with buttons. You can use them to sew onto your kid's jacket, backpack or to decorate the table or the wall. Play with colours, let your imagination take the wheel! Check out this free pattern under the link below and follow us on Facebook Fanpage and Pinterest for more creative ideas!
Level: beginner Author: GoldenLucyCrafts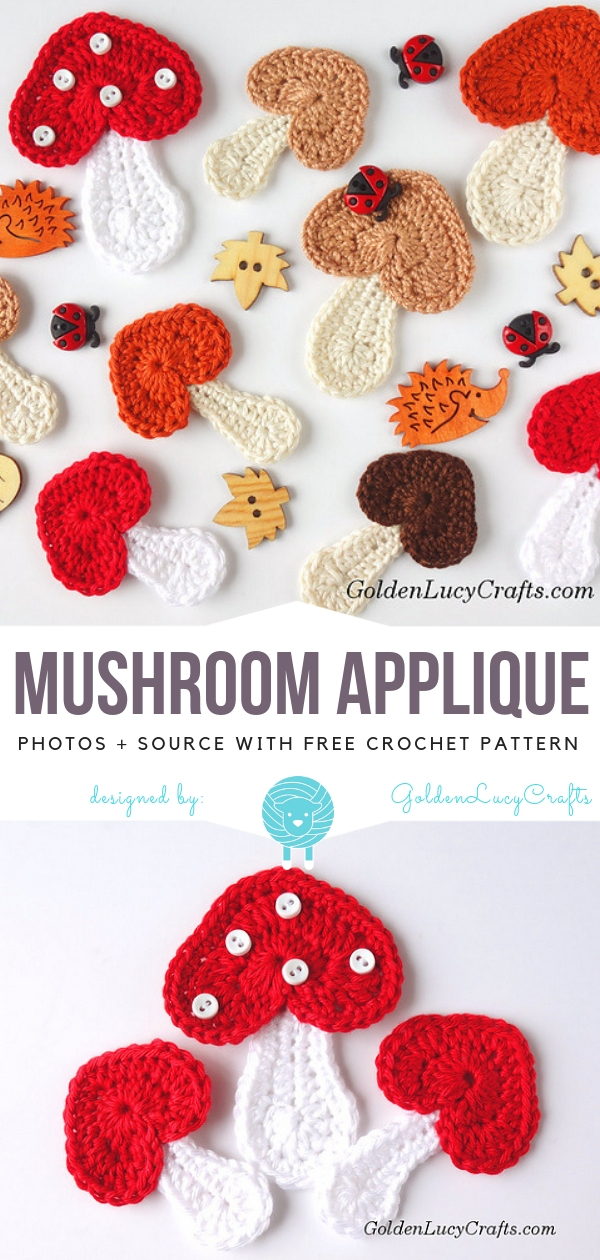 You will find the pattern here. more info here.