Every girl with long hair knows how hard it is to fit a bun under the hat. Kids Messy Bun Hat solves this problem in a really cute way! This simple stripy hat has a hole at the top where you can pull the hair out. It fits very nicely and has a big bow for decoration. Check out this free pattern under the link below and follow us on Facebook Fanpage and Pinterest for more creative ideas!
Level: beginner Author: Lauren Brown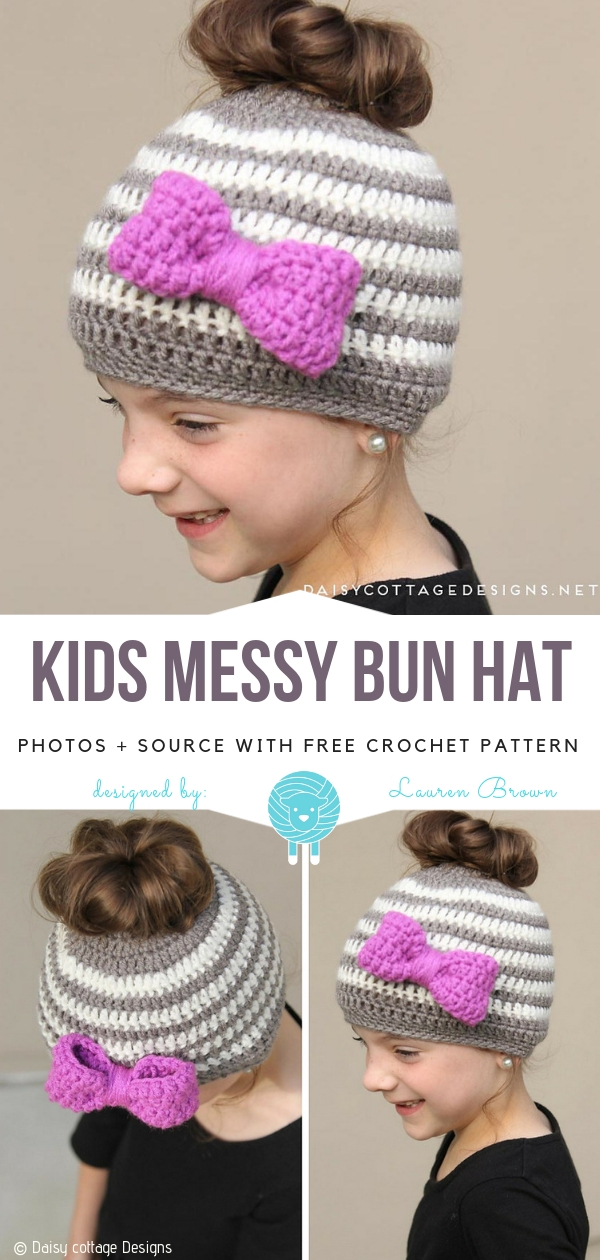 You will find the pattern here. more info here.