Don`t wait for last minute with your Halloween decorations but start them soon. There`s plenty of inspirations for Great Halloween Amigurumi to try this season. Working in a round using basic stitches is definitely fun even for beginners. Therefore no matter your skill level you can certainly create all these cuties. I assure you it`s not as scary as it looks. Classic Halloween characters such as black cats and bats are accompanied by candy corns and pumpkins. Moreover crocheting dolls in dress up costumes will also be a creative idea. And don`t forget to make a ghost that will keep an eye on the calendar – it will also make a perfect gift for impatient kids and adults. Check out these free patterns under the links below and follow us on Facebook Fanpage and Pinterest for more creative ideas!
If you need more inspiration, check out our collections of Adorable Costume Ideas and Crochet for Fall Ideas.
Halloween Amigurumi Set Free Crochet Pattern
This adorable set will certainly be all you need to decorate your home for Halloween. It features dressed up children, pumpkins, bats and cute calendar ghost.
Level: beginner Author: StringyDingDing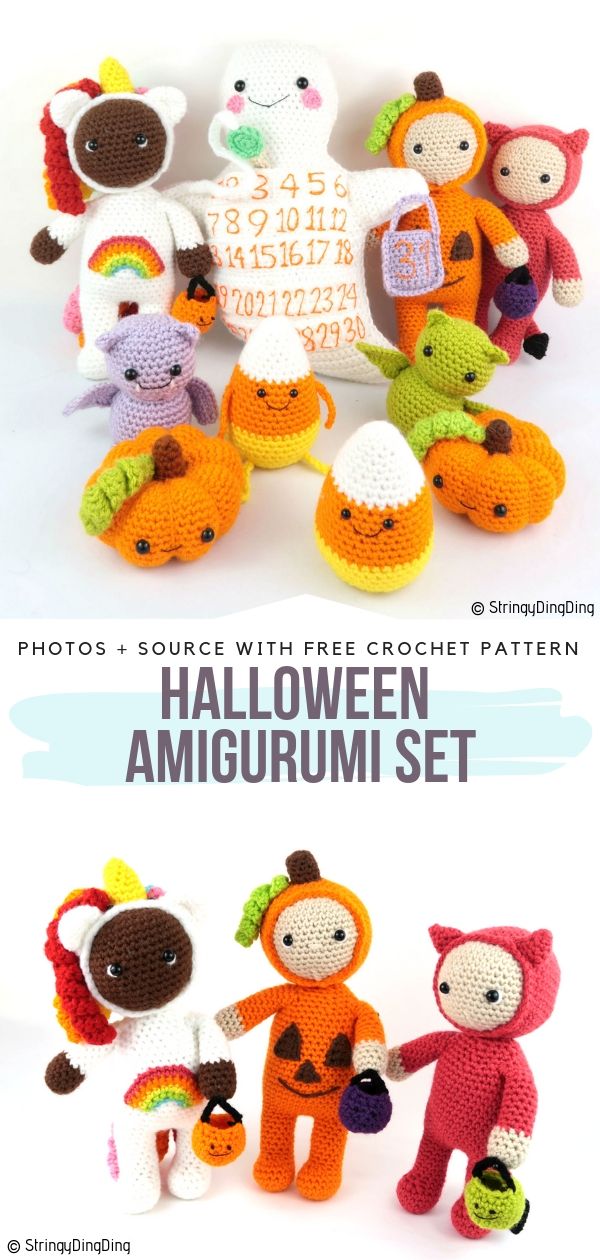 You will find the pattern here. More info here.
Amigurumi Halloween Black Cat Free Crochet Pattern
Black cats are integral elements of Halloween therefore this amigurumi is definitely a must. Embellish it with a purple hat and a broomstick so it will make a cute porch or table decoration.
Level: beginner Author: The Enchanted Ladybug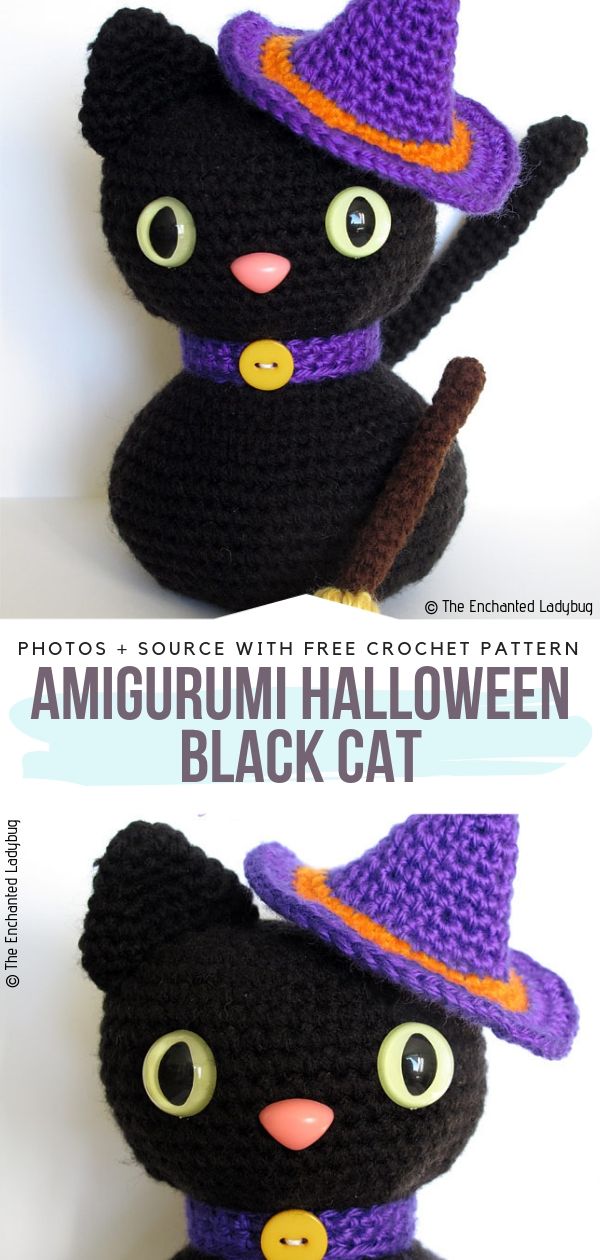 You will find the pattern here. More info here.