The time of free crochet patterns for unicorns has come! Magical creatures fascinate children of all ages. Dragons might be boys' favorite but girls will probably prefer unicorns, right? These sparkling white animals with pointy horns represent innocence and feminine energy as well as magical powers all the girls certainly have. Therefore these Glamorous Unicorn Amigurumi will appeal not only to children but to adults too. They have attractive features and blushy cheeks. Soft yarn will make them extra huggable while long and colorful manes will be perfect for practicing braids. Moreover, they are so easy to make that they will be ideal for last-minute gifts. Check out these free patterns under the links below and don't forget to follow us on Facebook Fanpage and Pinterest for more creative ideas!
If you need more inspiration, check out our collections of Amigurumi Dragons and Must-have Baby Blankets.
Plush Unicorn Free Crochet Pattern
Amigurumi projects always get even more charming if we use a special kind of yarn. This plush cutie certainly proves that! Which kid wouldn't love to fall asleep every night cuddling this soft magical creature? We are not kids anymore but we would surely be thrilled!
Level: upper beginner Author: Amiguroom Toys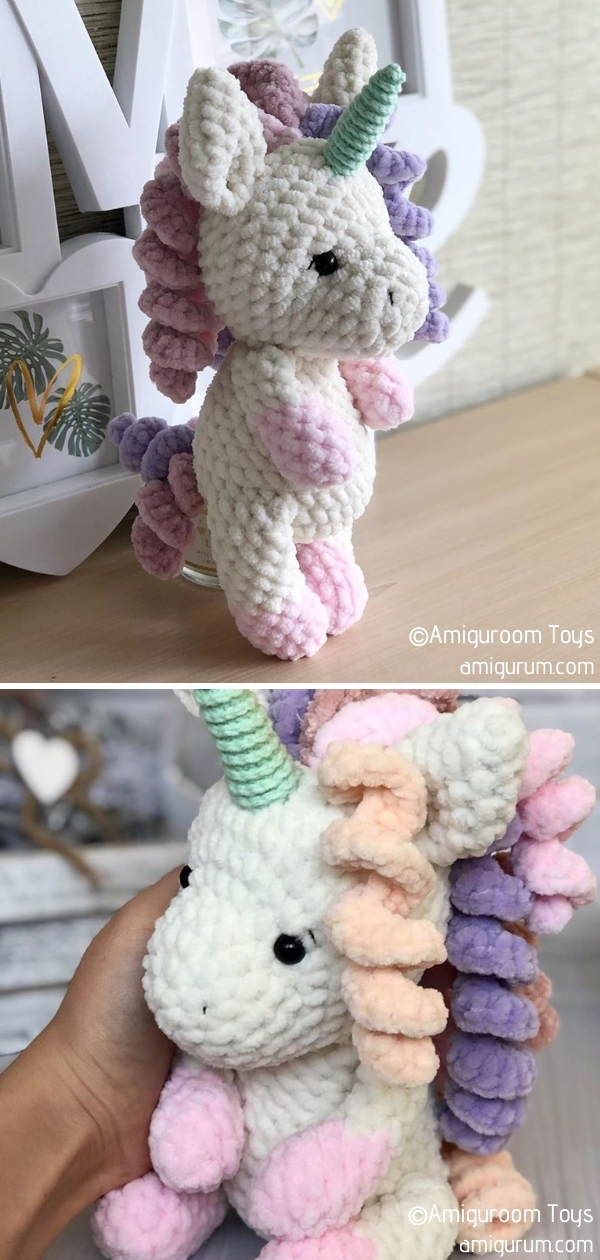 The full article about this pattern and the photos are here.
Unicorn Amora Free Crochet Pattern
Start your own collection of these beautiful amigurumi unicorns today! Choose a different color of mane for each one, it will look so adorable! Decorate your unicorns with embroidery eyes and add a bit of blush as the finishing touch.
Level: beginner Author: Marina Dessotti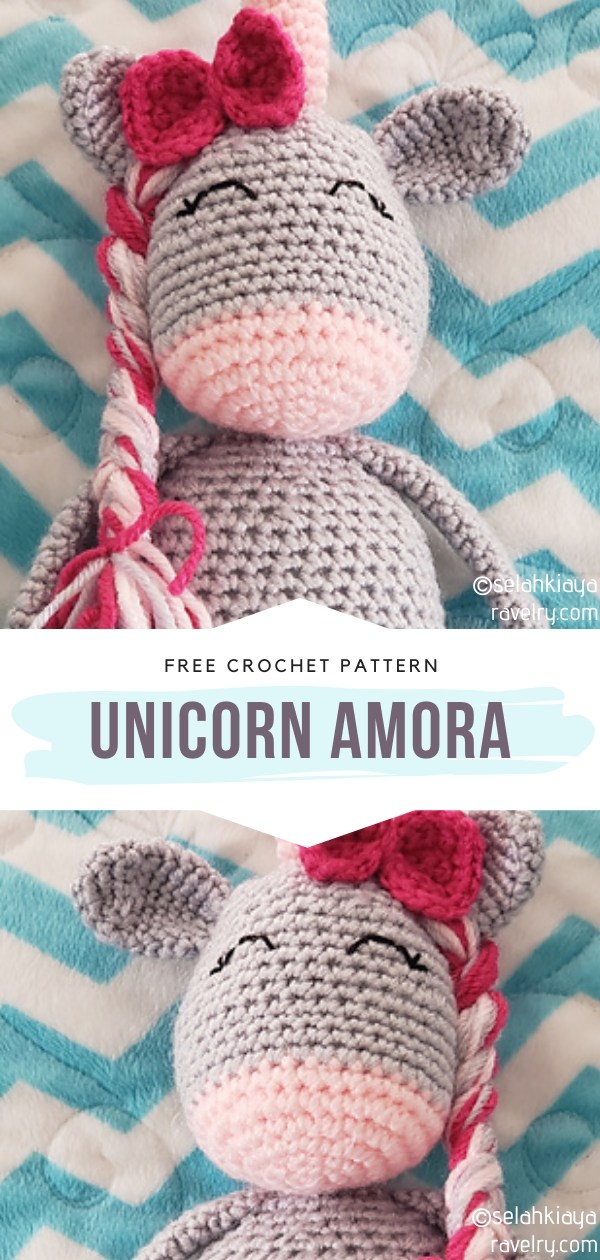 The full article about this pattern is here. Info about this version and the photos here.
Amigurumi Cute Unicorn Free Crochet Pattern
This cute unicorn has a colorful and curly mane and a classy crochet skirt. How awesome is that? So cool! This amigurumi creature will surely become your little girls' favorite toy. Why? Because it is so soft and cuddly.
Level: beginner Author: SEHER İLTER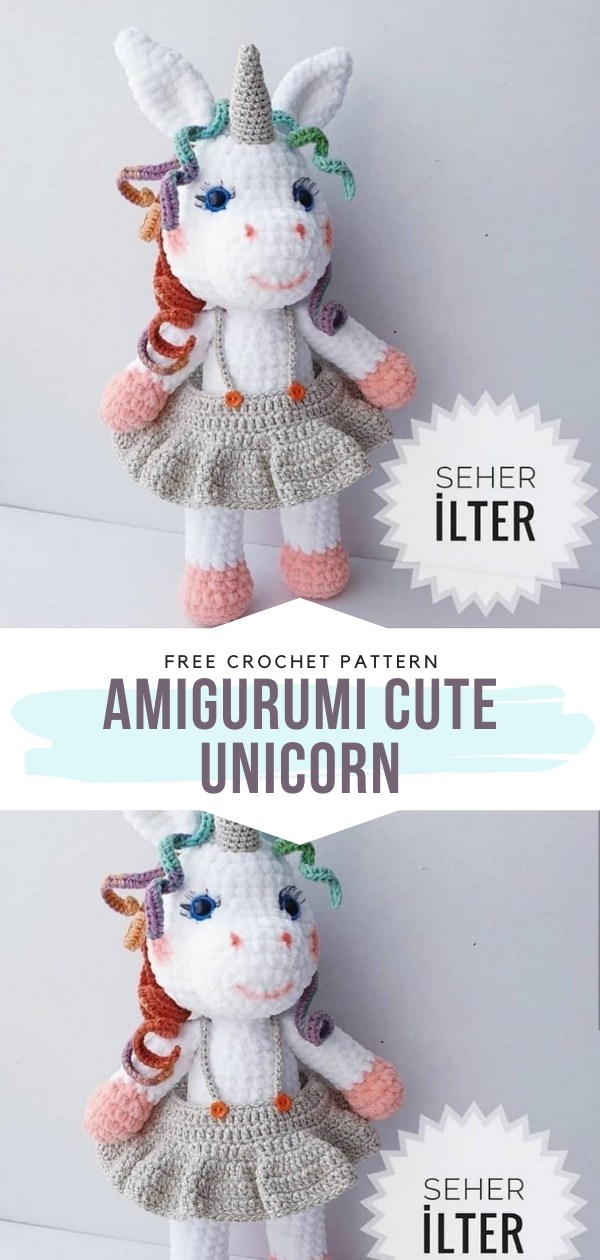 The full article about this pattern and the photos are here. More info here.