Welcome, trendy people! Are you in the mood for a fashion talk? And for free knitting patterns for scarves? Did you tick both boxes? Awesome! It looks like we are on the same page, evidently. You will surely be glad to learn that we have been following the trends in order to create this selection of Fashion Lovers' Favorite Scarves! This season is so exciting, right? Winter and fall certainly get us all in the mood for accessorizing! Check out these free patterns under the links below and follow us on Facebook Fanpage and Pinterest for more creative ideas!
If you need more inspiration, check out our collections of Lacy Wraps and Charming Retro Sweaters for Fall.
Make It Big Knit Super Scarf Free Knitting Pattern
Chunky scarves are must-haves this time of the year, undoubtedly! If you want to get ready for really cold days, this pattern by Yarnspinations is certainly something you should consider. What color will you go for? This creamy beige looks so chic!
Level: upper beginner Author: Yarnspinations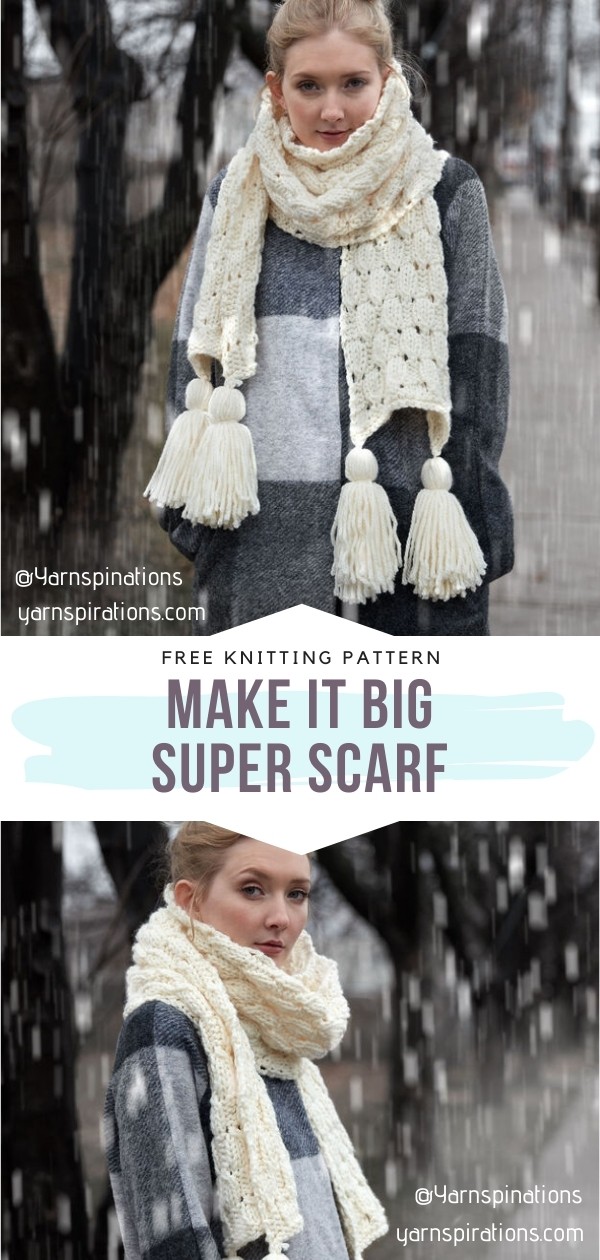 The original pattern and the photos are available on Yarnspinations here.
Candy Bud Scarf Free Knitting Pattern
This color will warm you up no matter the weather! Bold colors for cold months – this is the best strategy we could come up with! Get equipped with quality yarn in fiery colors and start working on this pattern by genius Annanitato Lolo. You will love wearing one!
Level: upper beginner Author: Annanitato Lolo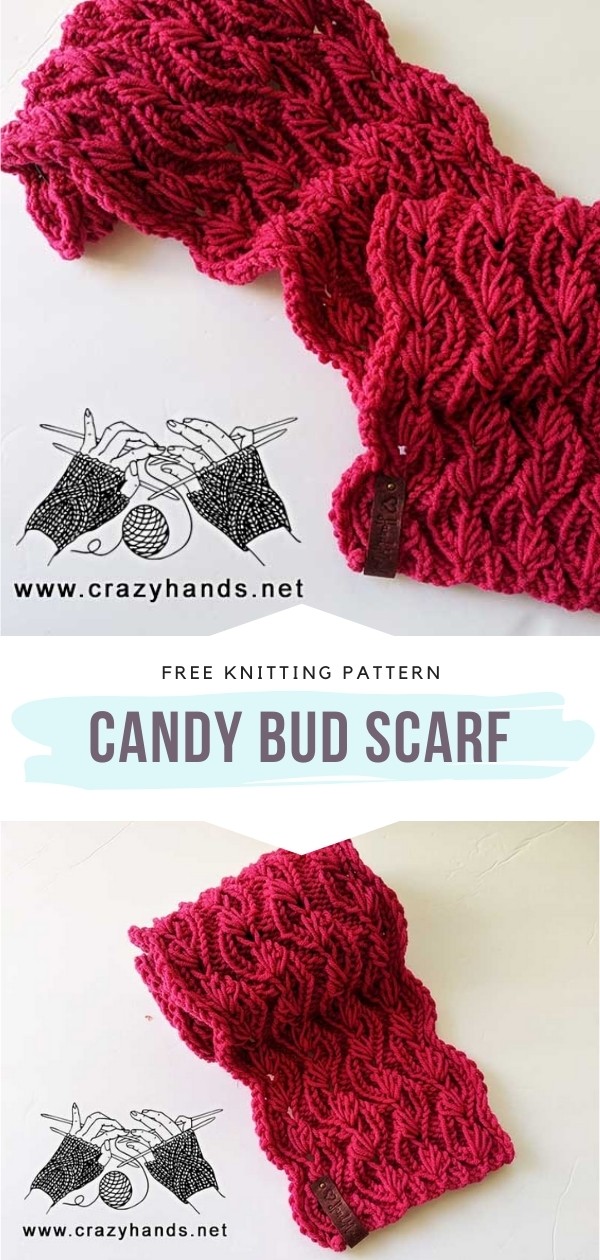 The original pattern and the photos are available on Crazy Hands here. More info and the photos are on Ravelry here.