Hello there, fashion followers! Free crochet patterns for ponchos, anyone? How are your summer wardrobes looking? Or maybe you are already getting ready for the first weeks of fall? Either way, these examples of patterns for Fabulous Ponchos in Pink will certainly be of interest to you. Every modern fashion queen who likes feminine colors and lacy patterns will surely fall head over heels with these designs. The authors undoubtedly belong to the crocheters' hall of fame. Do you know their names already? You should! Check out these free patterns under the links below and follow us on Facebook Fanpage and Pinterest for more creative ideas!
If you need more inspiration, check out our collections of Chic Shawls and Lacy Cardigans.
Such Simple Poncho Free Crochet Pattern
Here is one more beautiful design by the one and only Wilma Westenberg! Isn't this bright shade of pink so electric? Girl, obviously! Do you know what we love the most about the patterns this designer makes? Their perfect simplicity! If you are a beginner, do not hesitate any longer. You will have so much fun.
Level: upper beginner Author: Wilma Westenberg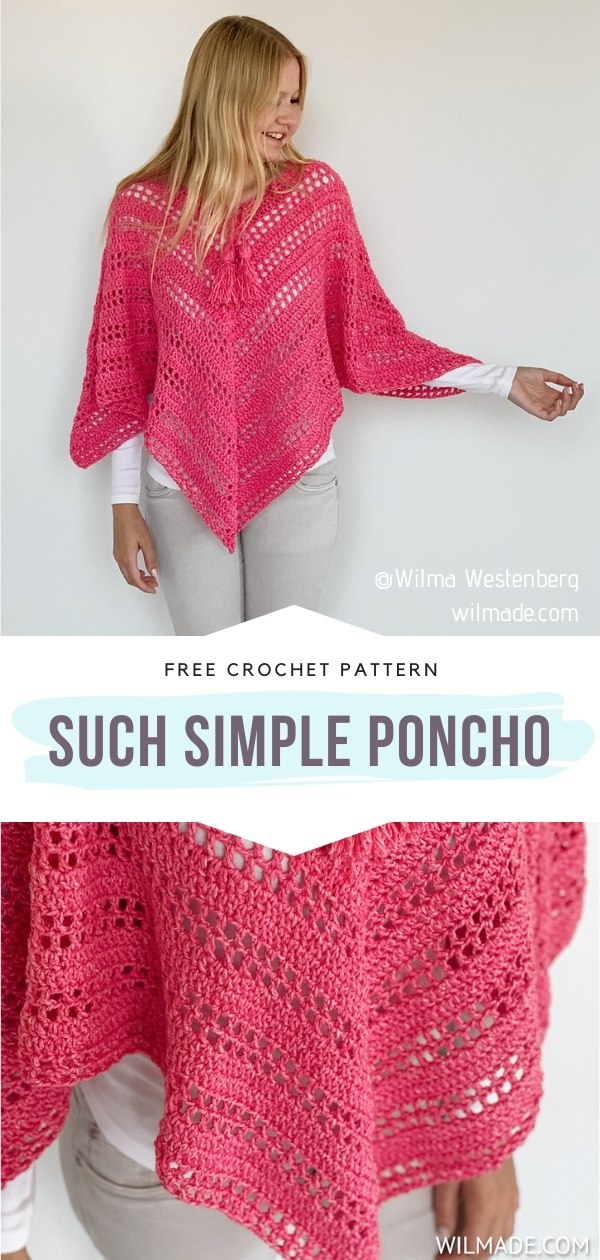 The original pattern and the photos are available on Wilmade here. More info on Ravelry here.

Light's Embrace Poncho  Free Crochet Pattern
What a beautiful, one of a kind color! We surely would gladly equip ourselves with this yarn, the more the better! This stunning lacy pattern by DROPS Designs is so intricate on its own. The color only takes it to the next level! What do you think about it? Free crochet patterns for ponchos are always exciting.
Level: intermediate Author: DROPS Design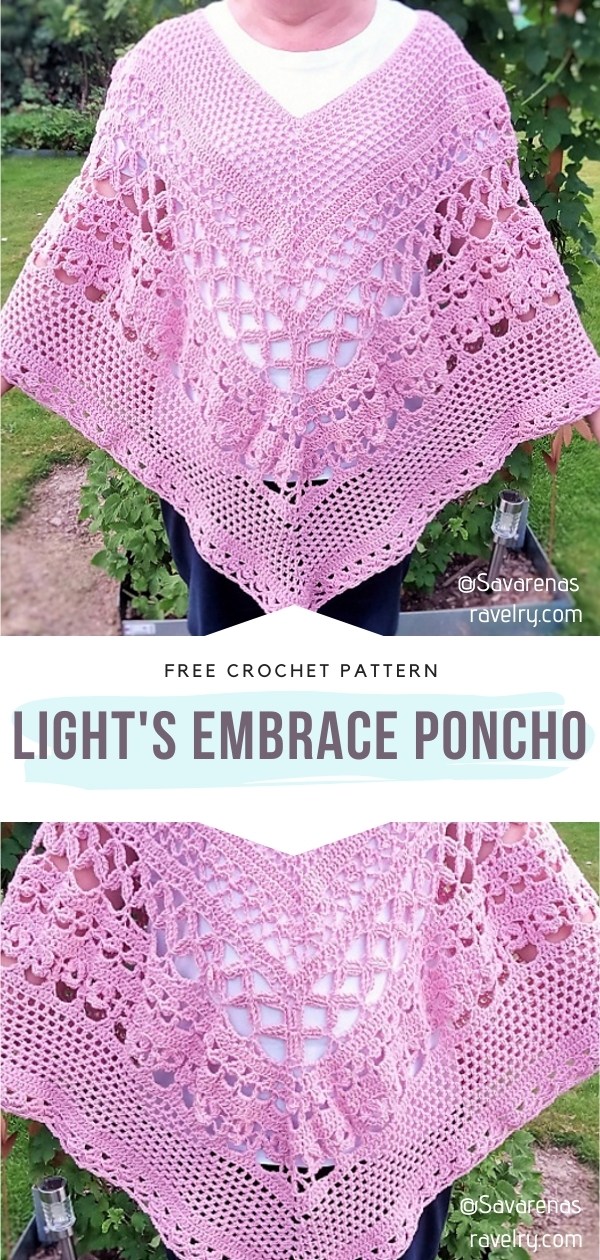 The original pattern is available on Garnstudio here. More info on Ravelry here. Info about this version by Savarenas and the photos are on Ravelry here.