Who said that Christmas stocking has to be red and green? Dreamy Christmas Stocking proves them wrong! This lovely pink-white combination will look amazing over the fireplace and you can pack a whole bunch of presents inside. Play with it, it's festive time! Check out this free pattern under the link below and follow us on Facebook Fanpage and Pinterest for more creative ideas!
Level: intermediate Author: Kinga Erdem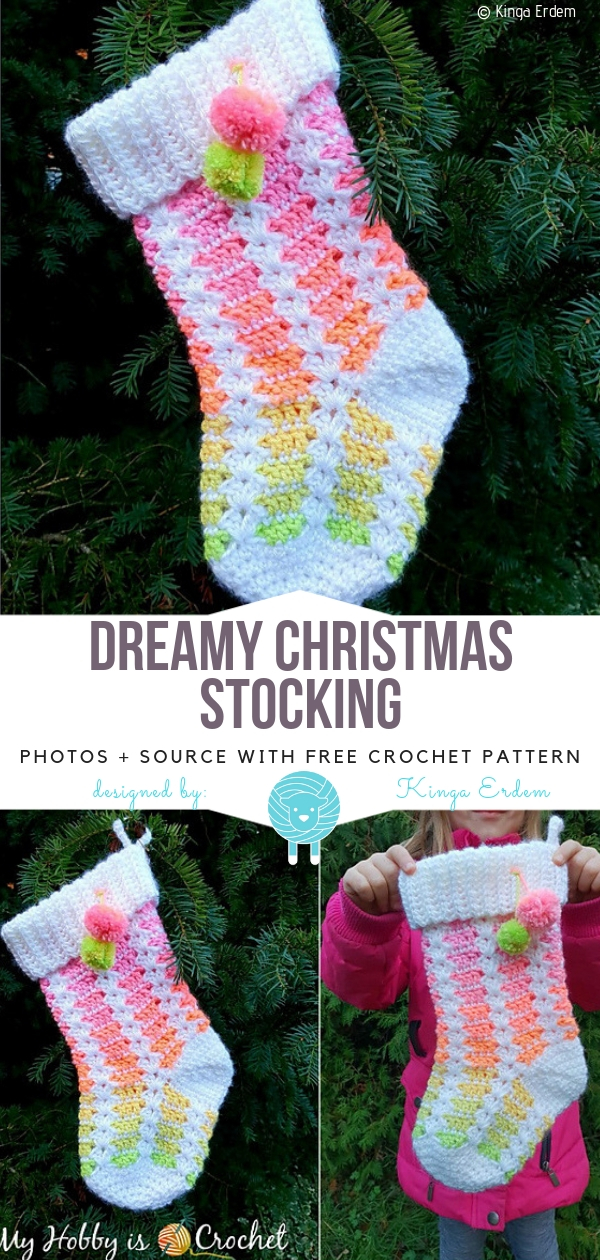 You will find the pattern here. more info here.