Don`t go through the summer without one of these Delicious Tote Bags. With so many of us abandoning plastic to help the environment therefore these crochet totes are the perfect replacement. Light and pretty colors as well as easy patterns make these bags so attractive. You can take them to the beach or wherever your holiday plans take you. In addition they`re perfect for quick trips to the market and they easily double up as an evening accessory too. Because they can be reused many times these tote bags also make a thoughtful gift for family and friends. Check out these free patterns under the links below and don't forget to follow us on Facebook Fanpage and Pinterest for more creative ideas!
If you need more inspiration, check out our collections of Feminine Crochet Sweaters and Sweet Pineapple Ideas.
Sherbet Stripes Tote Free Crochet Pattern
You can easily crochet this stripy tote bag from one skein of yarn. Such sweet colors will look perfect with a summer outfit whether on the beach or when hitting the streets.
Level: upper beginner Author: Tamara Kelly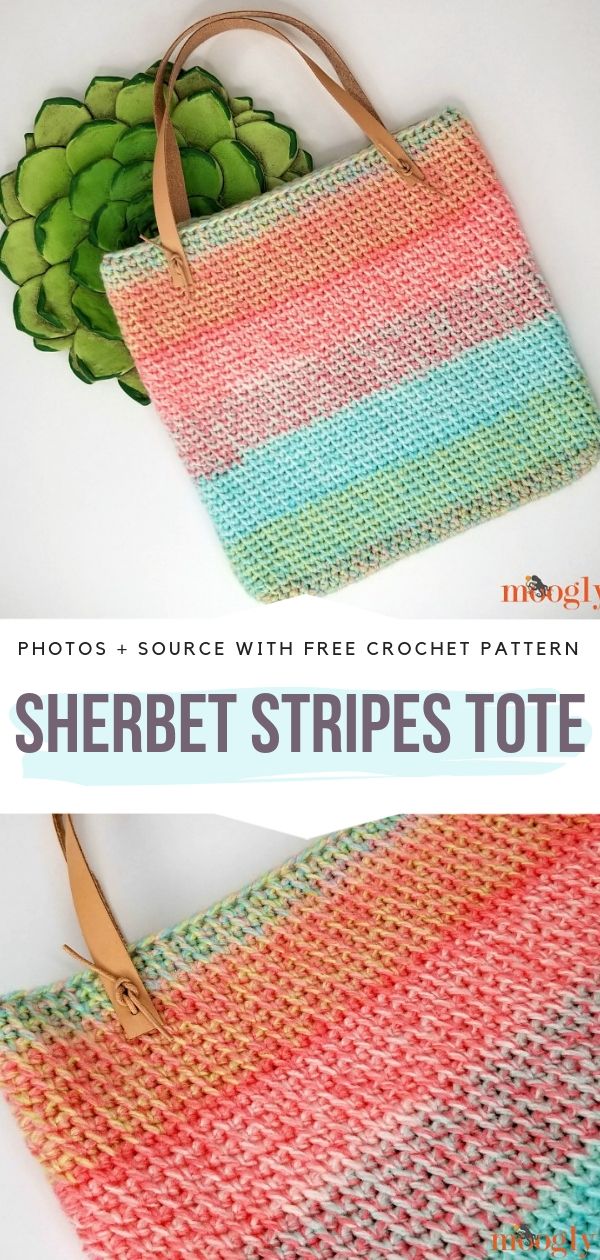 You will find the pattern here. More info here.
Fresh Market Tote Bag Free Crochet Pattern
This simple yet beautiful reusable tote bag will be an ideal accessory to take to your local market and fill it with the days produce. Also great tote to pack your beach essentials.
Level: beginner Author: Toni Lipsey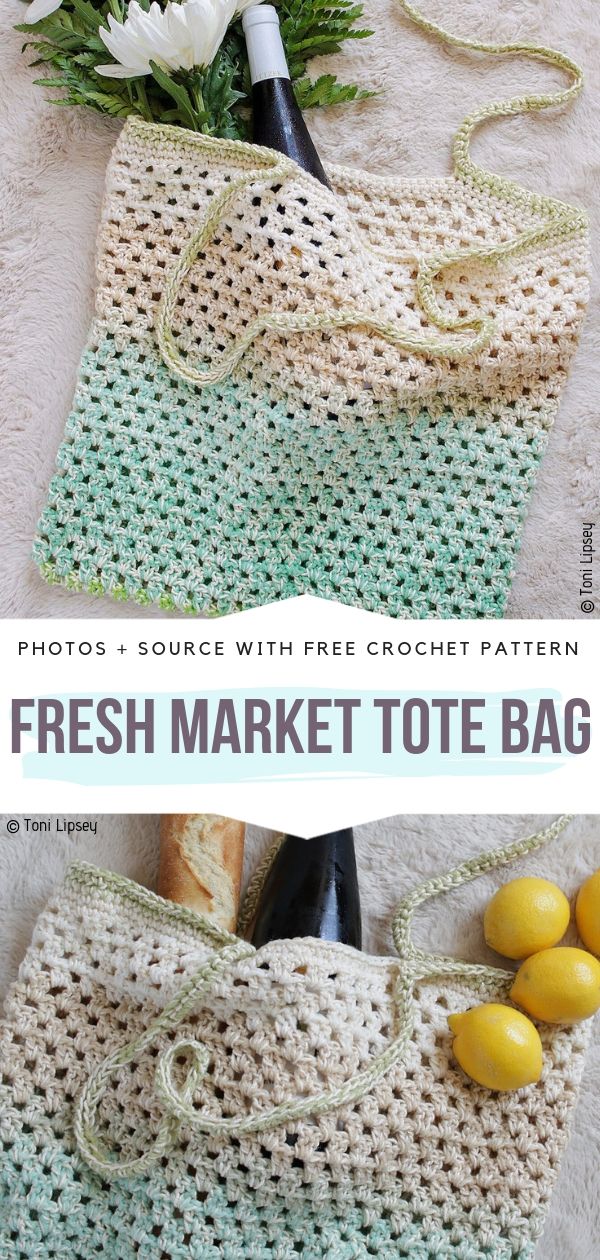 You will find the pattern here. More info here.