Majestic Doilies with Free Crochet Patterns
Welcome, yarn artists! Are you in the mood for a special challenge this season? Long autumn evenings are a perfect opportunity for self-development, without a doubt! If you are a fan of elegant table settings, this selection of crochet patterns for Majestic Doilies will certainly make your heart beat faster. Yes, they really are that stunning! Scroll down and see for yourself!  Check out these free patterns under the links below and follow us on Facebook Fanpage and Pinterest for more creative ideas!
If you need more inspiration, check out our collections of Precious Mandalas and Beautiful Retro Collars.
Aryaa Free Crochet Pattern
This design is so spectacular! The author behind HooksBooksNMe has surprised us with creativity and skill. We are absolutely impressed! If you have experience and time on your hands, you will surely have plenty of fun with this pattern for intricate crochet doily.
Level: advanced Author: HooksBooksNMe Designs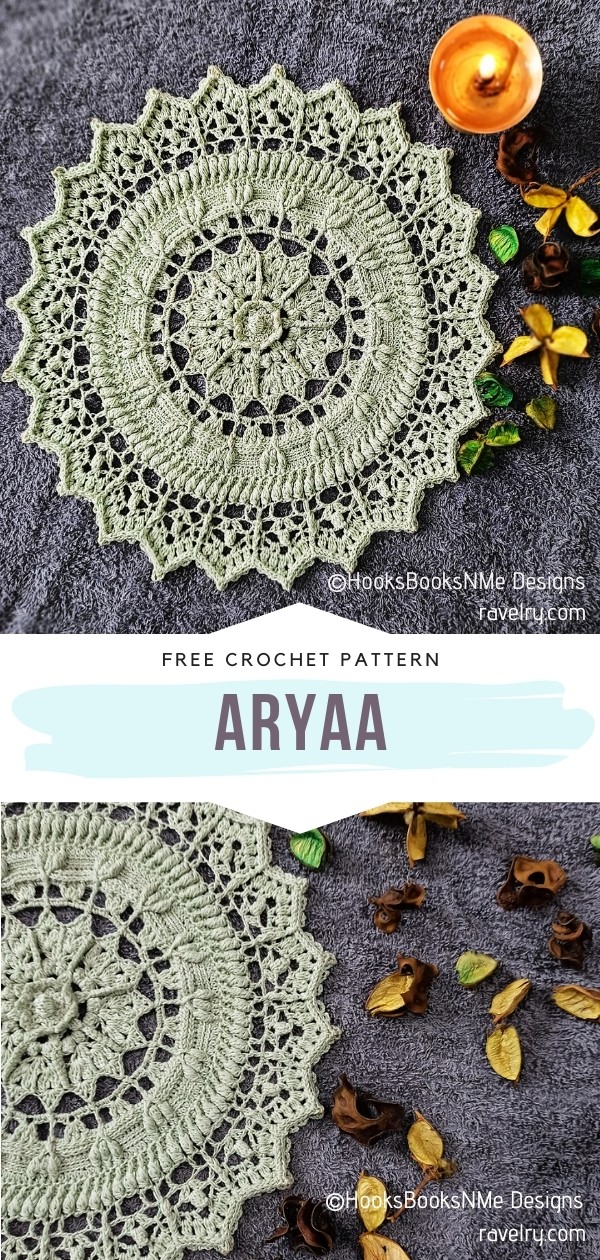 The original pattern and the photos are on HooksBooksNMe here.  More info on Ravelry here. 
Crowns Of Majesty Free Crochet Pattern
Intricate crochet doilies are so stunning! True works of art! Royalty would love to have it on the table, hence the name – Crowns Of Majesty! This amazingly detailed design is evidently suited for advanced crocheters. It requires skill, patience, and experience in working with very fine yarn. Are you up for the challenge?
Level: advanced Author: Wilma Becker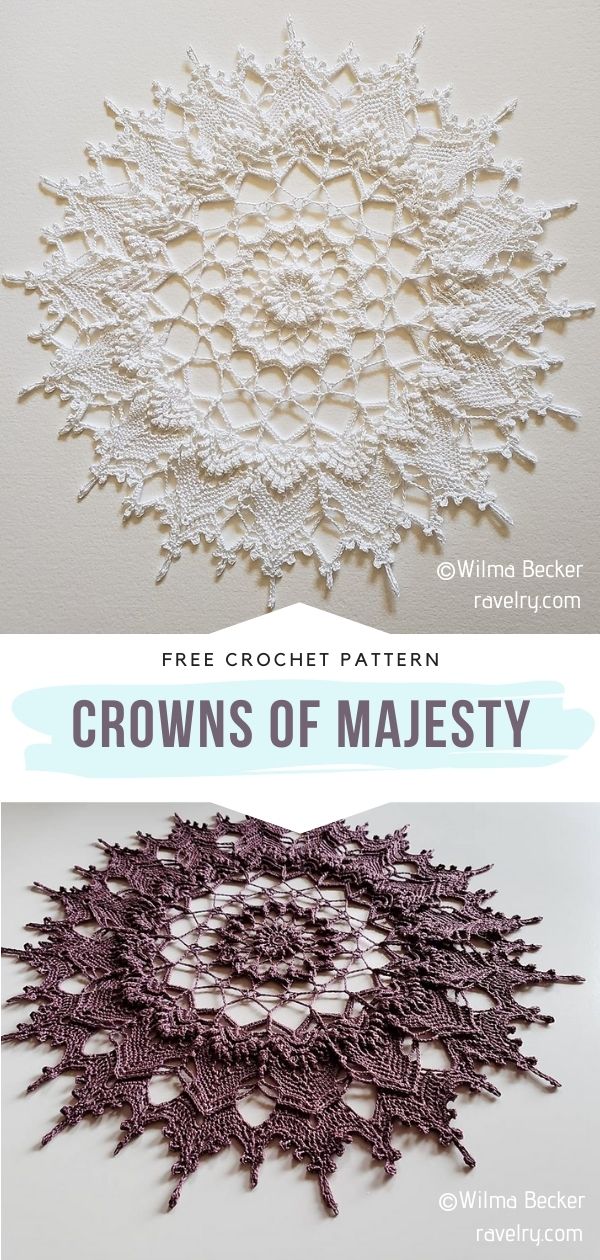 The original pattern and the photos are on Ravelry here. 
Silva Free Crochet Pattern
Viktoriia Gul really impressed us with this pattern for an intricate doily! We mean, isn't this texture simply breathtaking? If you are an experienced crocheter, you are certainly already excited. We surely are! When are you going to start? The sooner the better!
Level: advanced Author: Viktoriia Gul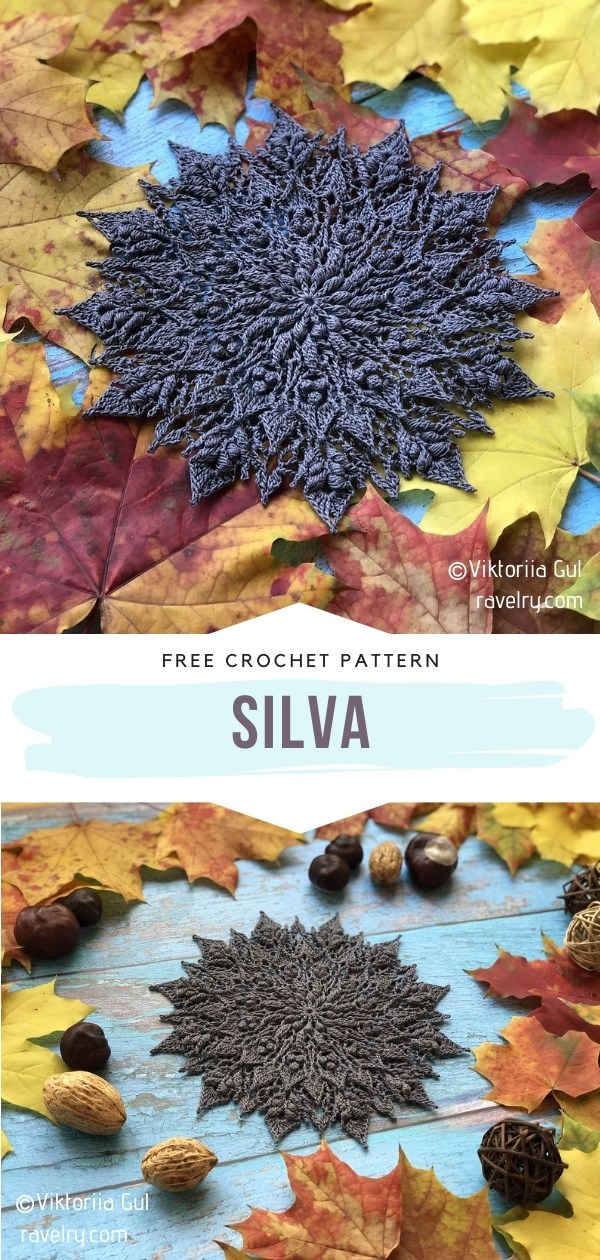 The original pattern and the photos are on Ravelry here.