Cozy and Elegant Socks with Free Knitting Patterns
If you have never knitted a pair of socks before, now it`s a perfect time. Especially that you can now use these knitting patterns for Cozy Knitted Socks that are so easy to make. They are an ideal project for on-the-go as well as a great stash buster. Such handmade items are also a fantastic gift for coming festivities and other occasions as well. Use soft and luxurious yarn in any color you want. Subtle patterns create a lovely texture as well as add a stylish look. Pamper your feet and keep them warm and comfy this season. Once you try handmade socks you will surely never go back to shop-bought ones. Check out these free patterns under the links below and don't forget to follow us on Facebook Fanpage and Pinterest for more creative ideas!
If you need more inspiration, check out our collections of Easy Knitted Legwarmers and Such Fun Knitted Socks.
Vent Coulis Force 2 
Free Knitting Pattern
Warm, elegant, and not as difficult to knit as it may seem! This pattern for socks by brilliant imawale imawale certainly ticks all the boxes! We know you already feel that you need more than one pair this autumn and winter!
Level: upper beginner Author: imawale imawale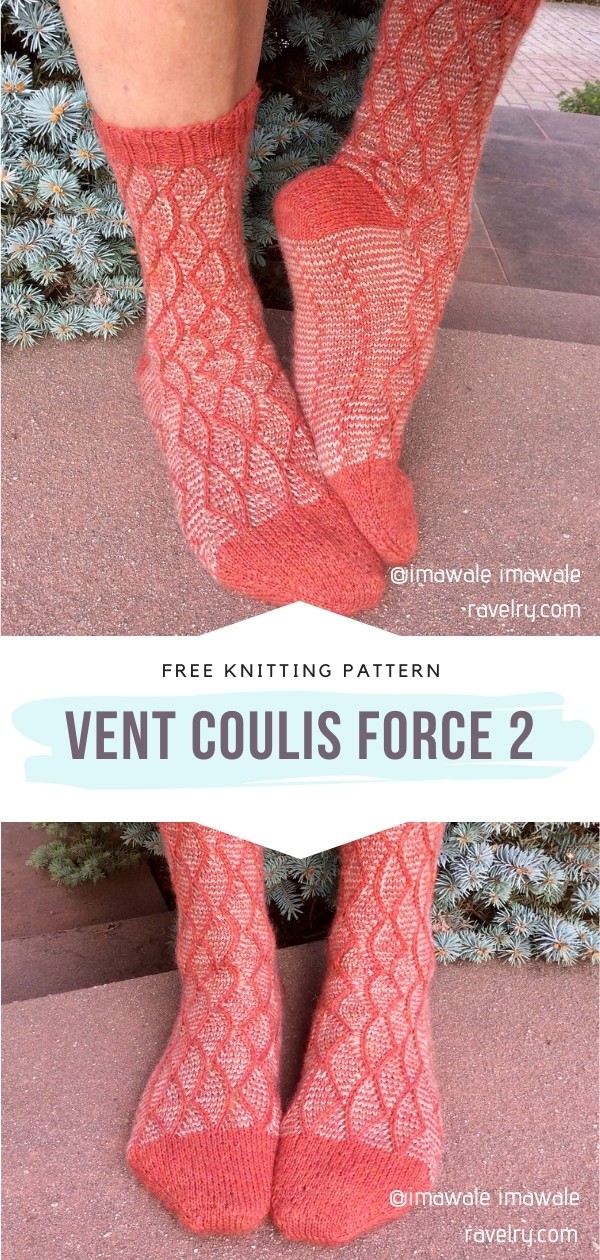 The original pattern and the photos are on Ravelry here. 
Wish You Were Here Free Knitting Pattern
We wish we had a pair of these socks in every color of the rainbow, that's for sure! These quick and easy knitted beauties have a lacy pattern down the side. Beautiful colors and luxury yarn will be perfect for this pattern by The Kitchen Sink Shop.
Level: beginner Author: The Kitchen Sink Shop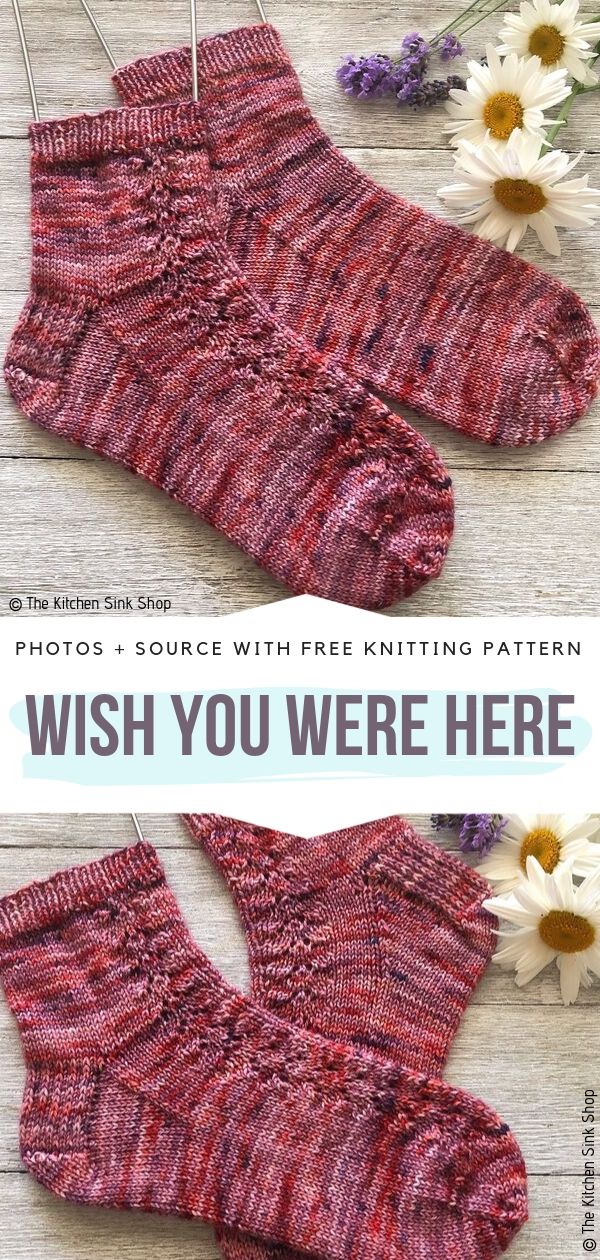 The original pattern and the photos are on Ravelry here. 
Toasty Warm Autumn Socks Free Knitting Pattern
These simple socks will definitely keep your toes toasty warm. The textured pattern adds a stylish touch, doesn't it? Yes! It is so decorative indeed! Thanks to the awesome knitting pattern by Leelee Knits, your socks will look great in any color.
Level: beginner Author: Leelee Knits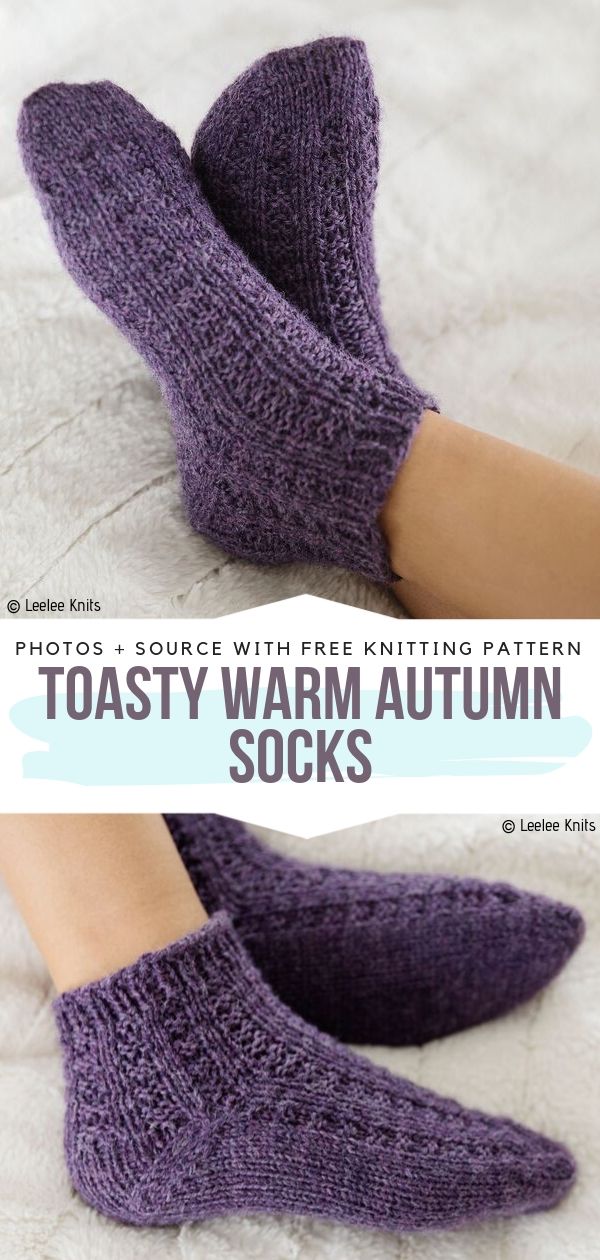 The original pattern and the photos are available on Leelee Knits here. More info on Ravelry here.