Chic Capes – Free Knitting Patterns
Are you wondering why you should save these free knitting patterns for Chic Capes to your library? First, let us tell you, it is certain that you should! When it comes to handmade fashion and fashion in general, we believe in one simple rule. When it doubt, go with the classic! These patterns written by real stars are not only classic but also versatile and so beautiful. We can't recommend them enough! Check out these free patterns under the links below and follow us on Facebook and Pinterest for more creative ideas!
If you need more inspiration, check out our collections of Bling Baby Cardis and Simple Baby Pullovers.
Dawn Cape Free Knitting Pattern
The oversize fit and ridged texture are the two main qualities that make this knit cape so irresistible. There is so much more to rave about here though! The long cape is lightweight, comfy, and it drapes beautifully, spicing up every outfit you can possibly think of.
Level: intermediate Author: Stephanie Jessica Lau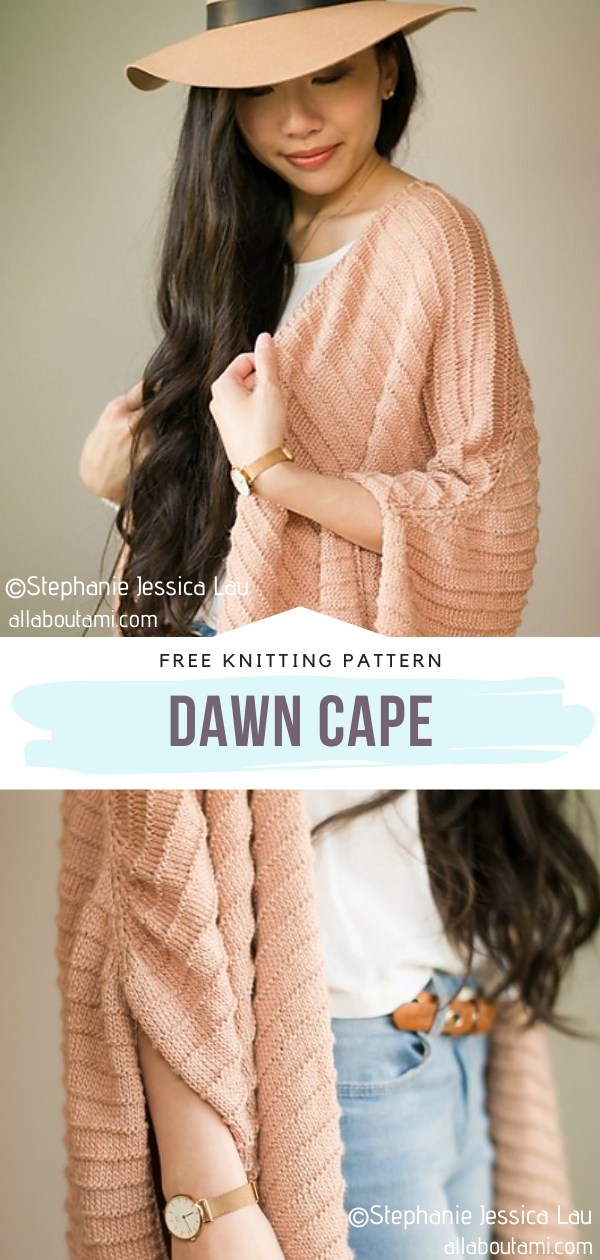 Breckenridge Topper Cardigan Free Knitting Pattern
This brilliant author is well known in the online community of yarn lovers for her timeless designs. Here is one more of her masterpieces! This oversized cardigan is the definition of comfy homewear. So useful these days, isn't it?
Level: intermediate Author: Mama in a Stitch

The original pattern and the photos are on Mama in a Stitch.