The period between the end of winter and the first days of spring can be tricky when it comes to choosing the right clothes and keeping ourselves comfy, healthy and warm. If you want to crochet something just perfect, take a look at these patterns for Easy Ponchos. They are suited for beginners and so stylish! Check out these free patterns under the links below and follow us on Facebook Fanpage and Pinterest for more creative ideas!
If you need more inspiration, check out our collections of Glamorous Crochet Cardigans and Stylish Hooded Scarves.
Ella Classic Turtle Neck Poncho Free Crochet Pattern
The winter is slowly turning into spring and transition periods like that require special kinds of clothes, right? This crochet turtleneck poncho will be perfect as it is both warm and breathable. And the fluffy pom-poms? So cute!
Level: beginner Author: Elia Gale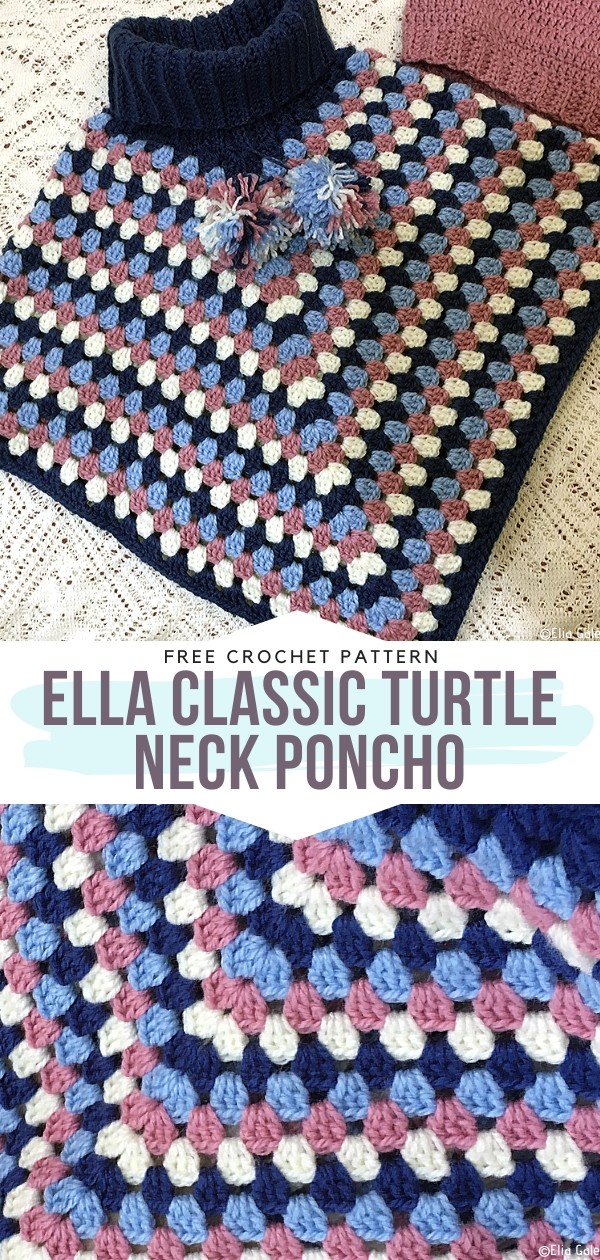 You will find the pattern here.
The Easiest Poncho You'll Ever Make Free Crochet Pattern
This name doesn't lie, it truly is that easy! If you are a beginner, this might be your first project, without a doubt! Basic stitches, very simple form and lovely openwork make it work up really fast. You can wear it with jeans or with something more elegant. Choose your colors and get to work!
Level: beginner Author: Nina Nicholson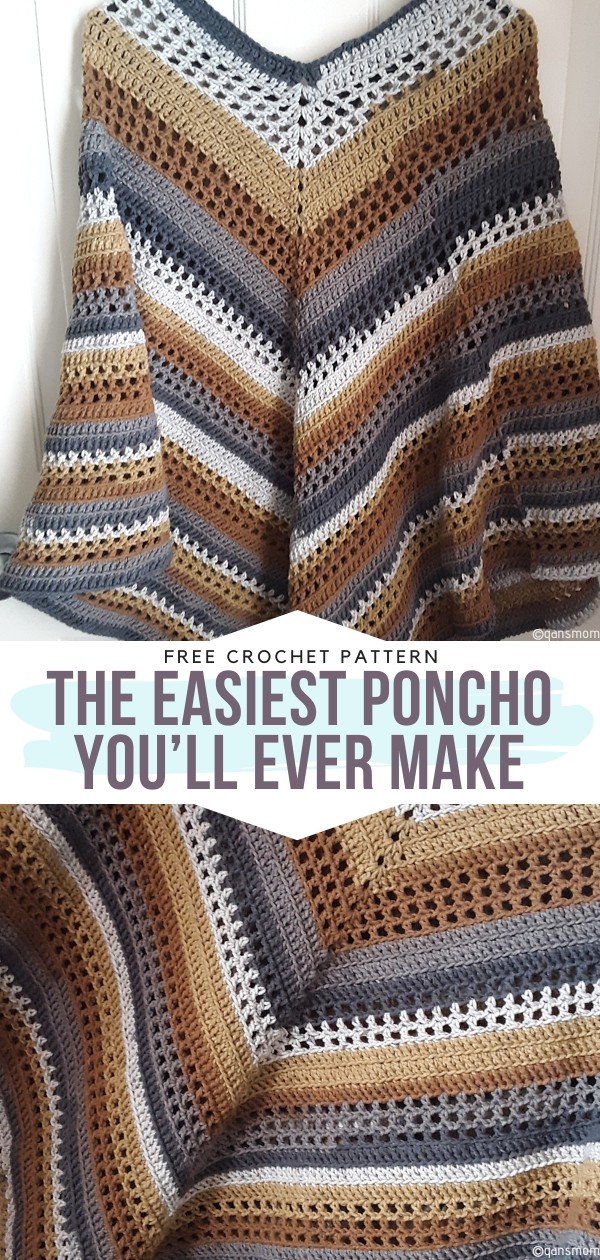 You will find the pattern here. More info here.