Charming Baby Girl Ponchos – Free Knitting Patterns
Attention knitting-lovers, get ready to melt with cuteness! Knitting patterns for Charming Baby Girl Ponchos are impossibly sweet and we are absolutely sure that you won't be able to resist them! Your lovely daughter or another special little lady is going to fall head over heels in love with a gift like that. You, on the other hand, will undoubtedly have so much fun working on these exciting projects. Ponchos are great for this time of the year when we are still transitioning between seasons and the weather often surprises us. Check out these free patterns under the links below and follow us on Facebook and Pinterest for more creative ideas!
If you need more inspiration, check out our collections of Beary Cozy Baby Sweaters and Cute Newborn Cardigans.
Lolo Poncho Free Knitting Pattern
This delightfully elegant poncho certainly has a retro vibe to it. A special little lady will feel comfortable and happy wearing this unique design. Wearing this classy piece of clothing, she is bound to charm every crowd. This is the type of knitting pattern for ponchos we like!
Level: upper beginner Author: Noura sabbagh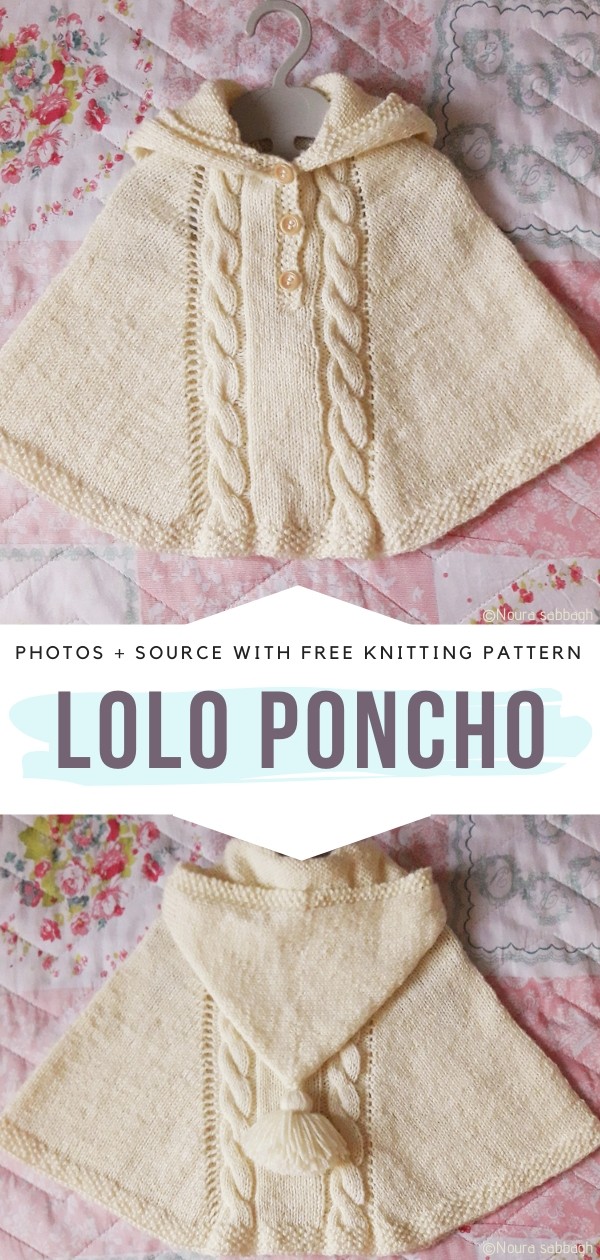 The original pattern and the photos are on Ravelry.
Pompom Poncho Free Knitting Pattern
Pom poms are a girl's best friends! That's the obvious truth, especially in winter and fall. We simply can't get enough of these adorable, wonderfully fluffy, and round embellishments. And when they are a part of a design as pretty as this one, our hearts melt and there is nothing we can do about it.
Level: upper beginner Author: Pierrot (Gosyo Co., Ltd)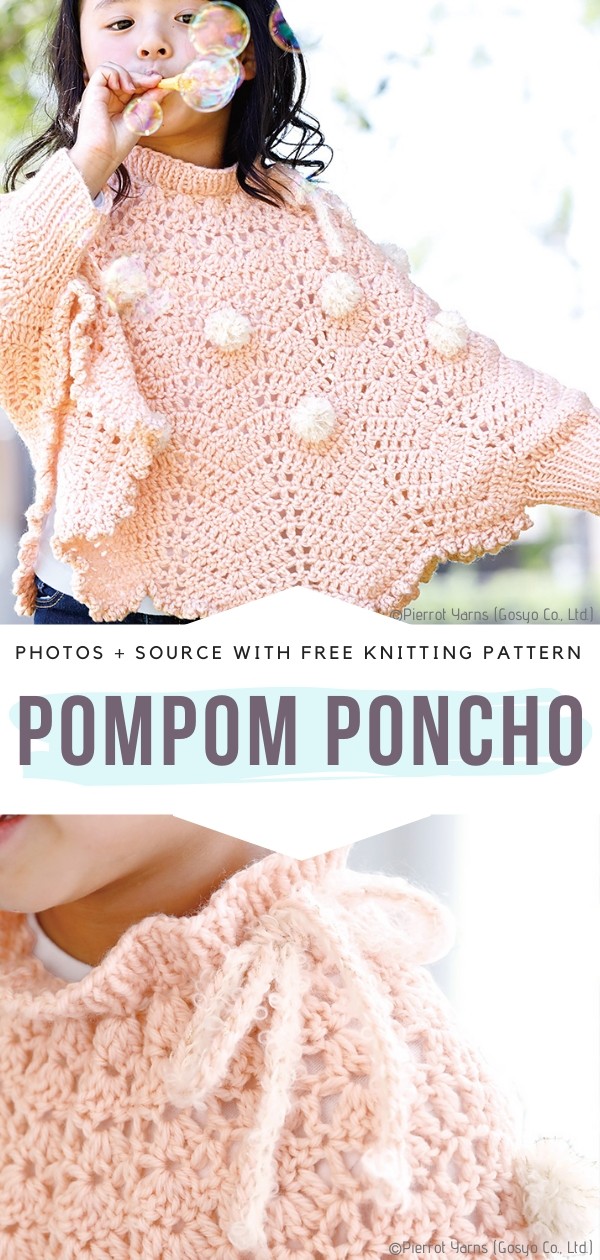 The original pattern and the photos are on Ravelry.
Penelope Poncho Free Knitting Pattern
We absolutely adore this powder pink shade! How about you? It is popular among fashion queens of all ages, undoubtedly. You can stick with it or go for something different while knitting this piece designed by Kristi Simpson.
Level: upper beginner Author: Kristi Simpson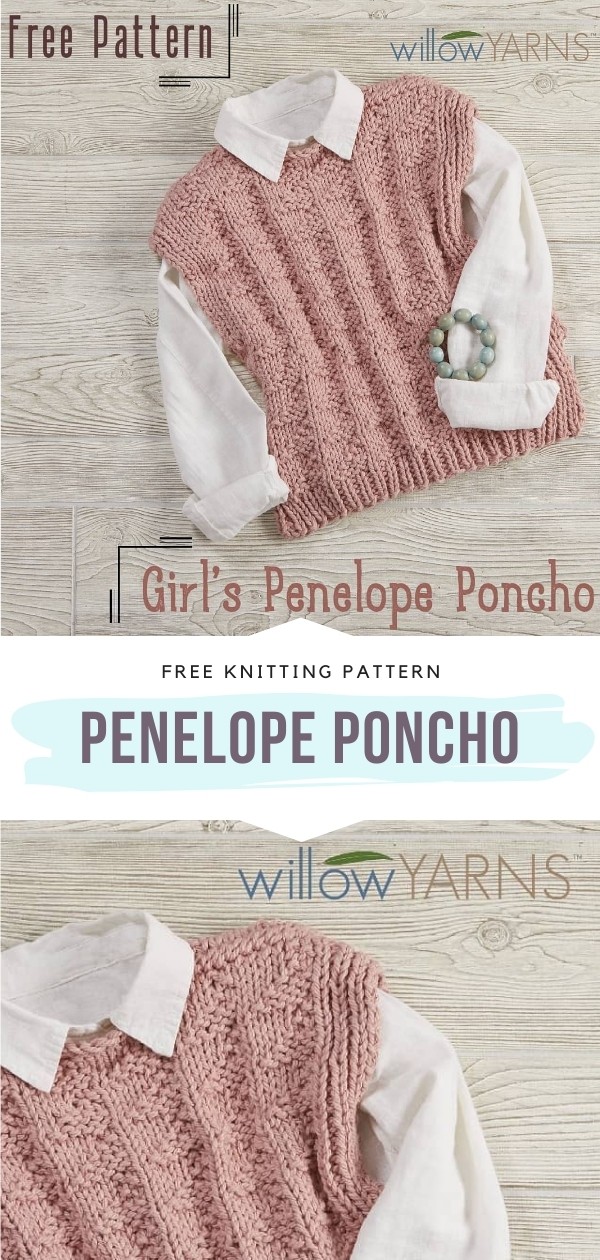 The original pattern is on Willow Yarns. More info on Ravelry. The photo is on Instagram.