Animal Softies from Under the Sea – Free Knitting Patterns
If you cannot get to the seaside this summer, why don't you bring it to your home instead? You can easily do this with these knitting patterns for Animal Softies from Under the Sea. These sea life toys make a fabulous gift not only for children but also for your fishing-loving friends. Moreover, they would be a playful toy for cats as well. Start your collection with fishy friends that you can make in different sizes and colors. Then go for a little shrimp in a salmon pink shade which seems so realistic because of the texture and antennae. The penguin is waiting for you as well! Grab your needles and submerge yourself in these fun projects right away. Check out these free patterns under the links below and don't forget to follow us on Facebook and Pinterest for more creative ideas!
If you need more inspiration, check out our collections for knitters: Monkey Softies and Soft Merino Baby Blankets.
African Penguin
Free Knitting Pattern
This big penguin softie will become your kid's next favorite knitted toy! How can we be so sure? Just look at this adorable, cuddly creature! You can go for the classic combination of black and white but also experiment with bold colors and embroidery. Exciting, isn't it?
Level: intermediate Author: Rachel Borello Carroll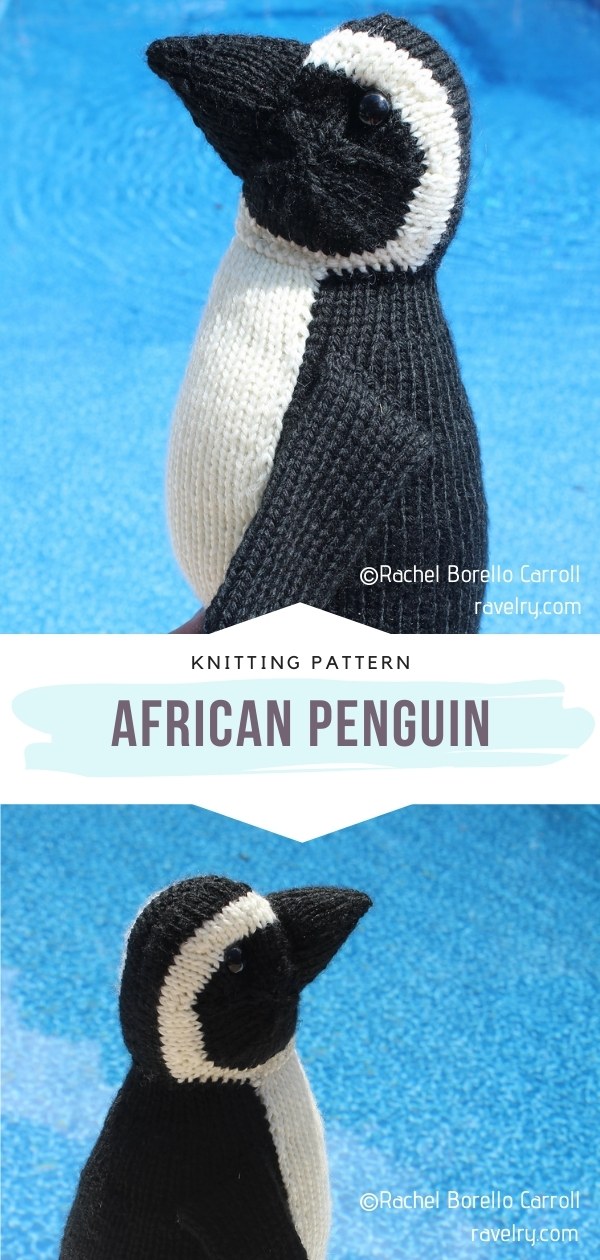 The original pattern and the photos are on Ravelry.
Fishy Friends Knitting Pattern
These fishy friends are such an exciting project to work on! The little cuties will bring you so much joy as they let you experiment with colors and sizes. This will be an adorable toy to give to the kids as well as to the family pets.
Level: intermediate Author: Trish Roberts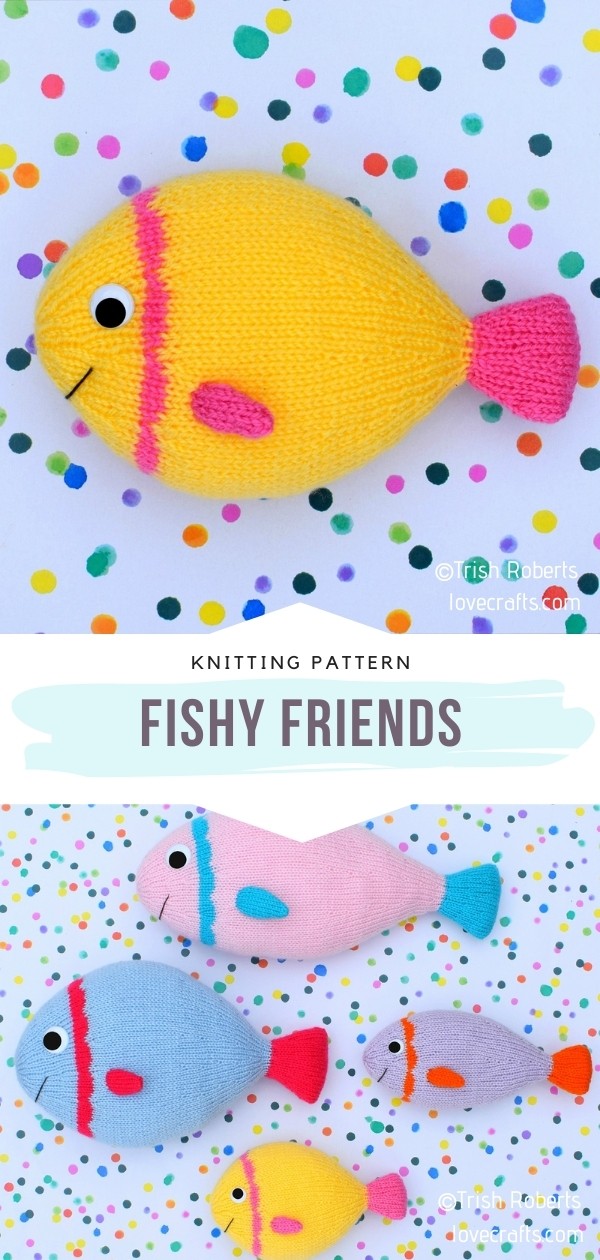 The original pattern and the photos are on Love Crafts. More info on Ravelry. This pattern was free for a limited time only.
LaPrawnda the Shrimp Free Knitting Pattern
Whether you fancy making a knitted prawn salad or a toy for a friend or a cat, these adorable shrimps are certainly worth a try. Quick and fun to make using scraps of yarn will be a great relaxing project.
Level: beginner  Author: Ashley Dorian Medwig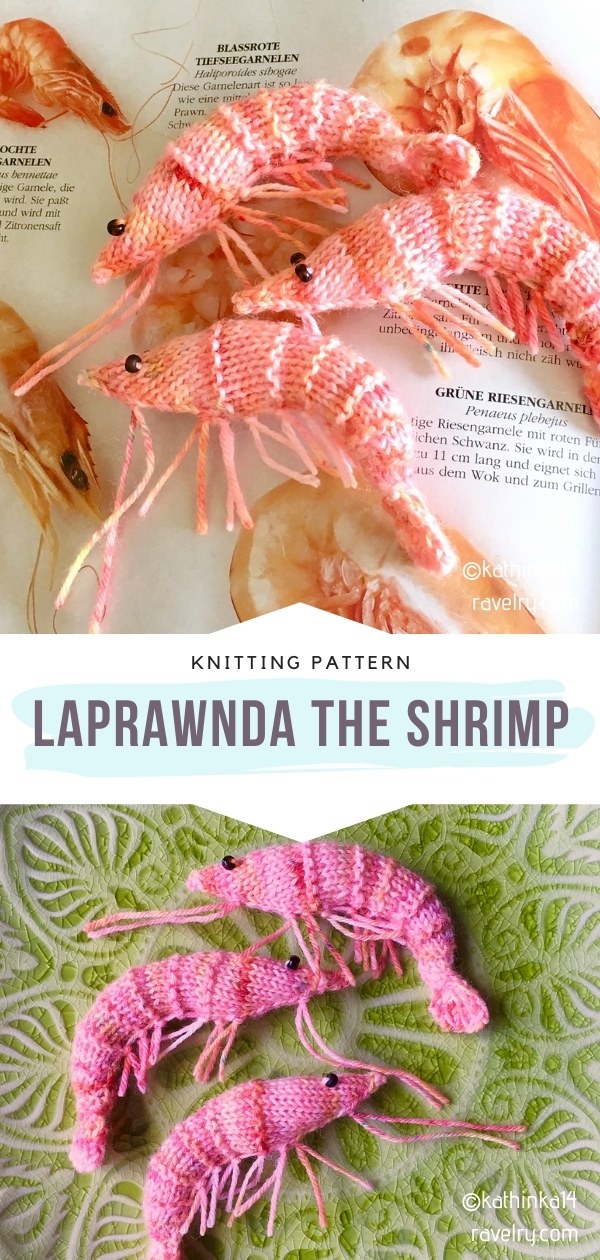 The original pattern is on Ravelry. Info about this version and the photos are on Ravelry.