Stylish Shawlettes with Ruffles – Free Knitting Patterns
A shawlette is a smaller version of a shawl, usually crescent or half-moon in shape. If you are familiar with knitting, you can easily make one for yourself, because it doesn't take much time! This feminine accessory will come in handy in many situations and occasions.
Depending on the color and style, you can pair it with everyday jeans and top as well as elegant evening dresses. Choose delicate yarn in a light color to make it more sophisticated, or go for ombre yarn. It will definitely make the shawlette more fun! Speaking of which, there is another thing that makes today's exemplary accessories feminine and cute. Shawlettes with Ruffles are especially exciting, so don't hesitate and make one today!
Check out these free patterns under the links below and don't forget to follow us on Facebook and Pinterest for more creative ideas!
If you need more inspiration, check out our collections of Knitted Basketweave Baby Blankets and Swirly Knitted Square Blankets.
Alpenbow
Knitting Pattern
Oh, so chic! This feminine shawlette will work perfectly with elegant dresses as well as casual sets. We love this combination of light, pastel colors. So charming, isn't it? The patterns created by Expression Fiber Arts always are! Knitting patterns for shawlettes are so rare!
Level: upper beginner Author: Expression Fiber Arts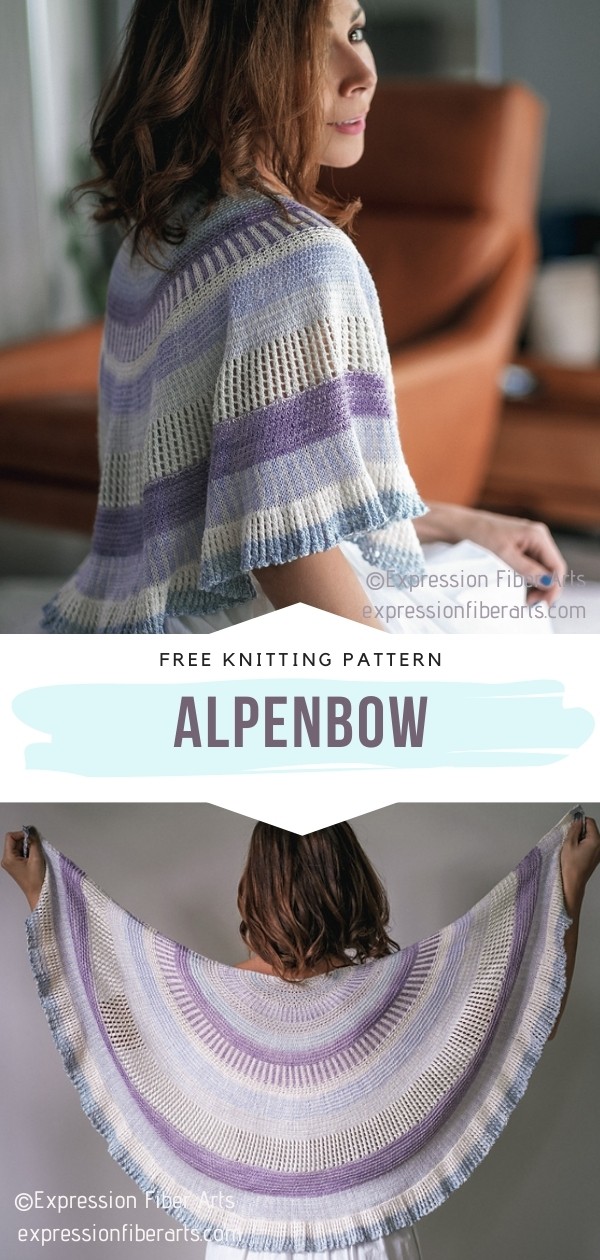 The original pattern and the photos are on Expression Fiber Arts. More info on Ravelry. This pattern is no longer free.
Ruffled Shawlette Free Knitting Pattern
What a lovely design by Wiam's Crafts! It will complete your everyday outfits like a dream, undoubtedly. Simple stitches all the way down make the ruffly edging look very cute. If you want to make it even nicer, choose colorful yarn, because it makes the whole shawlette pop.
Level: upper beginner Author: Wiam's Crafts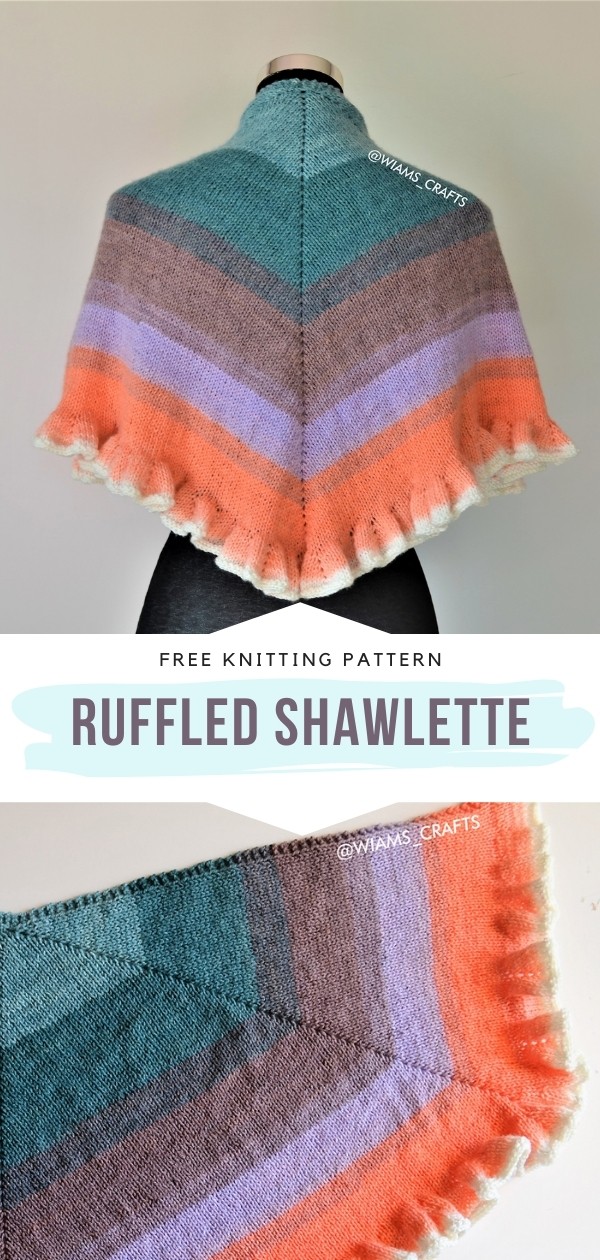 The original pattern and the photos are on Wiam's Crafts. More info on Ravelry.