What's your favorite childhood memory? Do you still remember the excitement of waiting for this special moment when you could finally dive under the family tree and unwrap the gifts? I certainly do, it comes back to me every Christmas. As a crocheting parent, you have the unique possibility to create even more beautiful memories for your little ones, as the presents you give them can be handmade, and that means absolutely one of a kind. I hope that Amigurumi Christmas Toys are what you little elves dream of! Check out the free patterns under the links below and follow us on Facebook Fanpage and Pinterest for more creative ideas!
If you need more inspiration, check out our collections of Pointy Hat Gnomes and Baby Santa's Booties.
Amigurumi Gingerbread Girl Free Crochet Pattern
I can't stop thinking about Christmas and I am sure that many of you have already started making seasonal decorations, am I right? Amigurumi Gingerbread Girl will look so cute and sweet near the Christmas tree. This project requires basic amigurumi skills, such as magic loop, invisible increase and decrease, and changing colours of yarn. Make this cute little lady to accompany your family or give it to a loved one!
Level: upper beginner Author: Grace and Yarn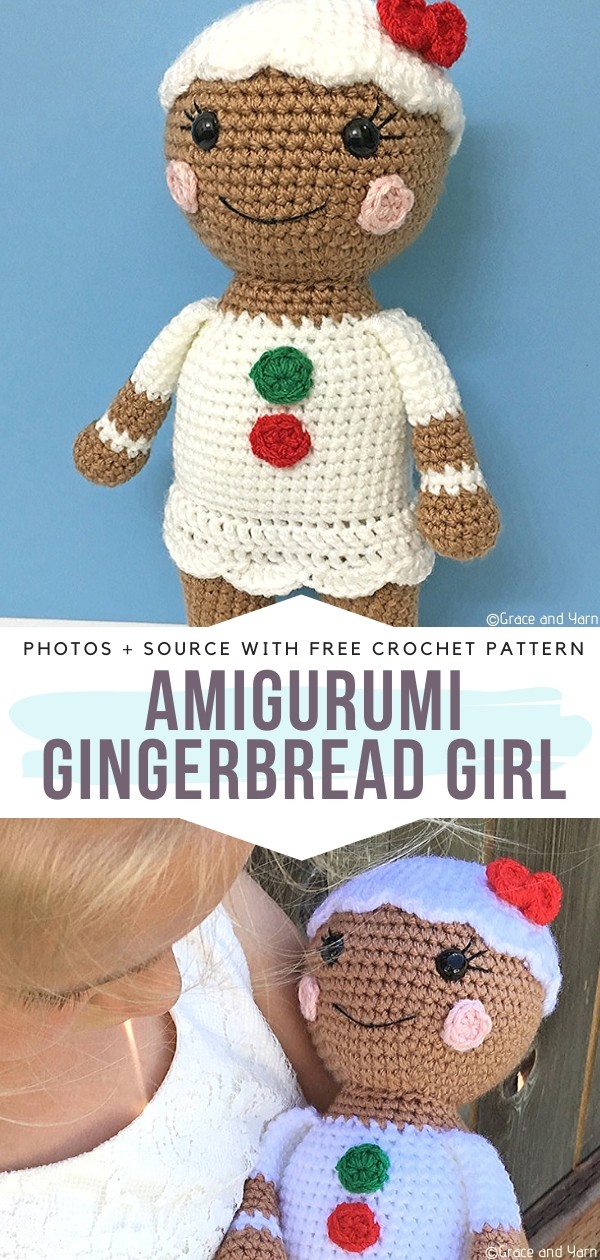 You will find the pattern here and here. More info here.

Cuddly Santa Claus Free Crochet Pattern
Who wouldn't love to cuddle this adorable little Santa? He is soft, wonderfully round and super friendly! Invite Mr. Santa to your baby's room for Christmas, we are sure they are going to have so much festive fun together!
Level: beginner Author: Darcy Hampton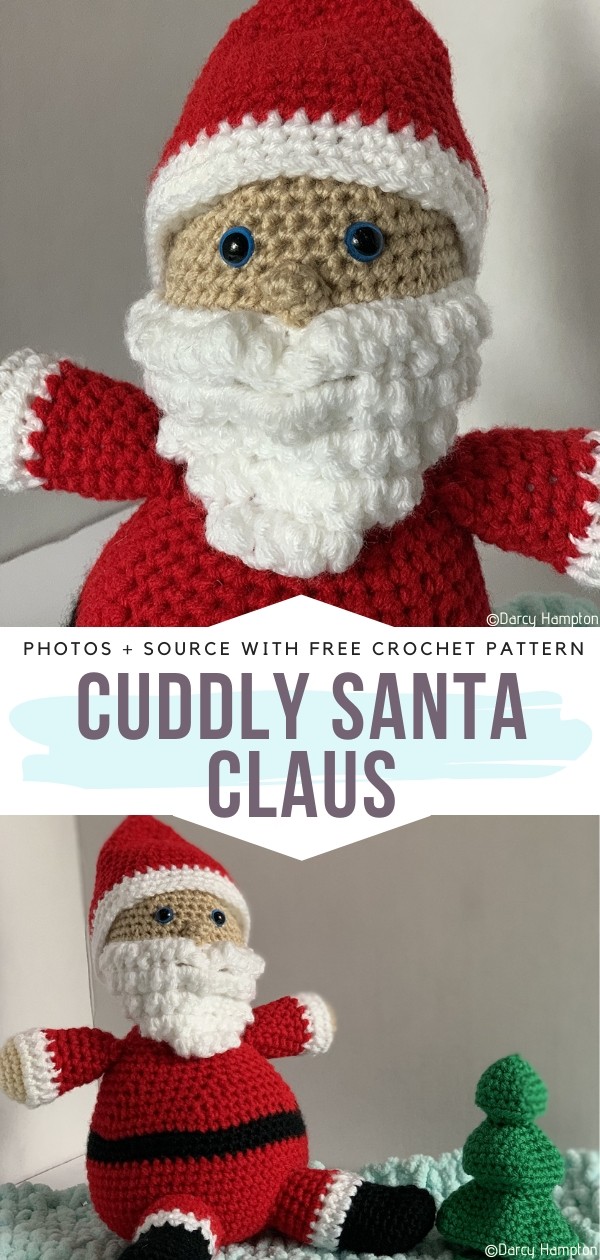 You will find the pattern here. More info here.

Crochet Snowman Couple Free Pattern
Who could resist crocheting such adorable Snowman Couple? I bet this project will be on your Christmas list too because it`s surely a perfect decoration. That is of course if the children won`t grab them first as their trusty companions throughout the wintry season.
Level: intermediate Author: Lindsey Dale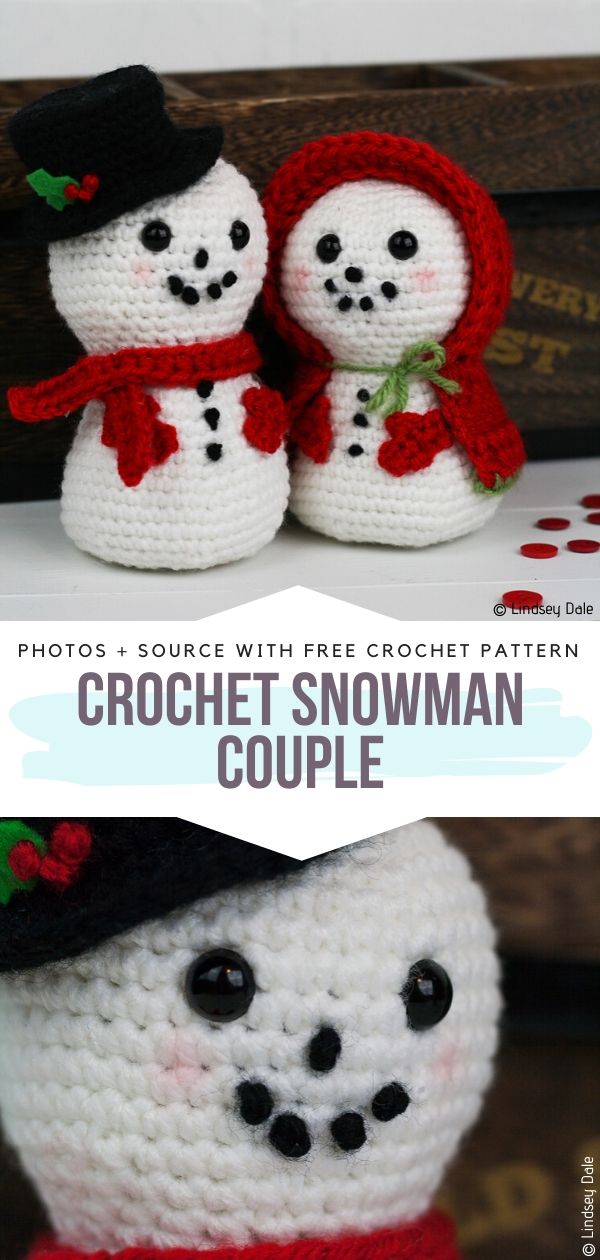 You will find the pattern here.