Valentine's Heart Beanies with Free Crochet Patterns
Are you looking for last-minute gift ideas for the 14th of February? These crochet patterns for beanies will help! It is a great day not only for a date but also for expressing the feelings you have for your friends and family. With this in mind, we have decided to help you find a way to show your love in the best way possible. Are you wondering how? By making a bunch of Valentine's Heart Beanies and gifting them to those close to you! Check out these free patterns under the links below and follow us on Facebook Fanpage and Pinterest for more creative ideas!
If you need more inspiration, check out our collections of Gorgeous Easy Beanies and Family Time Hats.
My Love Beanie, Slouch & Messy Bun Free Crochet Pattern
This design is the very essence of Valentine's Day atmosphere, so sweet and lovely. And pink, obviously! Crochet a bunch of these hats for the girls in your family and your friends this February, they will surely adore you forever!
Level: upper beginner Author: Jennifer Pionk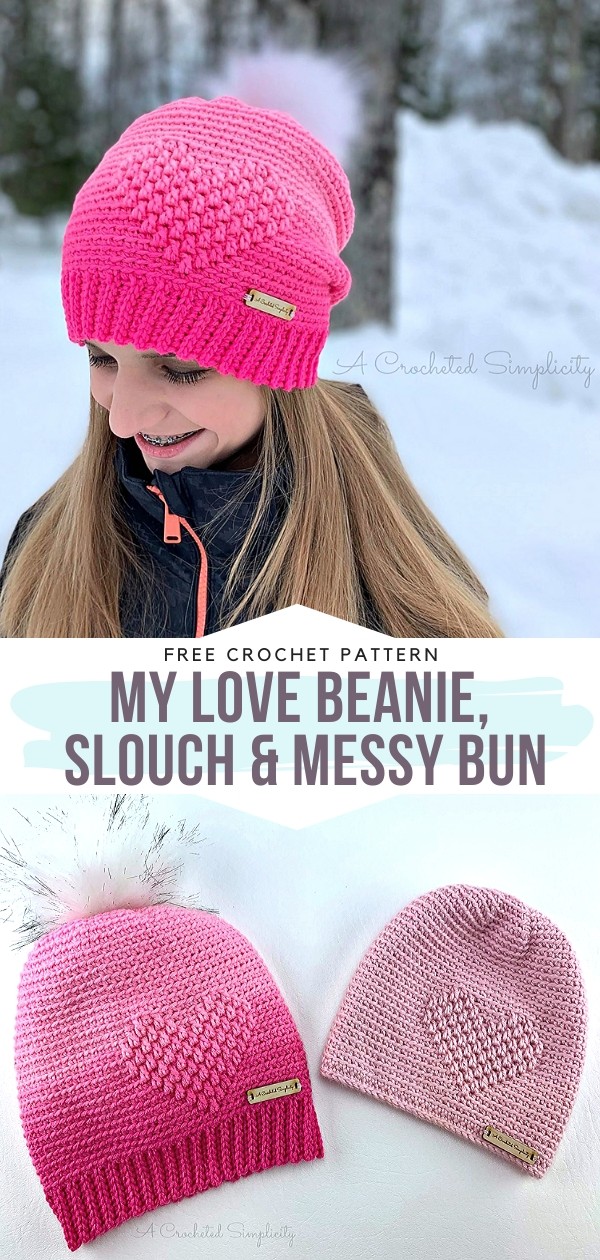 The original pattern and the photos are on A Crocheted Simplicity here. More info on Ravelry here.
8-Bit Heart Slouchy Free Crochet Pattern
8-Bit Heart Slouchy is a nostalgic piece, evidently perfect for this and next winter! This simple beanie with a fun heart symbol takes us back to the era of the first video games. Add a furry pom-pom, it makes it look even better! Make it for yourself or your kid. We are sure they will love it!
Level: beginner Author: Bethany Dearden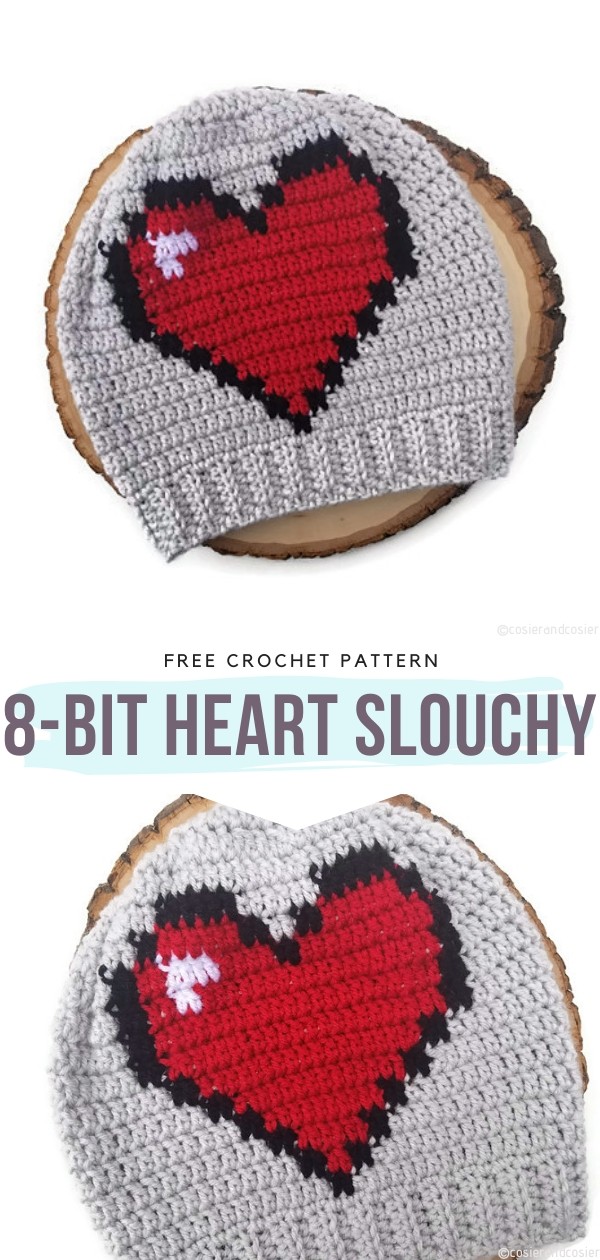 The original pattern is on Whistle and Ivy here. More info on Ravelry here. Info about this version by cosier and cosier and the photos are on Ravelry and here.
C2C Heart Hat Free Crochet Pattern
How awesome is this corner to corner hat pattern? So cool! We are obsessed with it and absolutely unable to decide on the colors. How about you? All crochet patterns for beanies from Lovable Loops are more than lovable, without a doubt.
Level: upper beginner Author: Melissa Hassler

The original pattern and the photos are on Lovable Loops here. More info on Ravelry here.