Hello there, beautiful people! How are you doing these days? The time of joyful preparations for the coldest of seasons is at its peak right now, without a doubt! With this in mind, we have been searching for the most attractive crochet patterns for Wonderful Chunky Mittens for you to enjoy. Soft, colorful, incredibly chic and warm! These patterns by Megan Meyer and Jess Coppom certainly tick all the boxes. Which will become your favorite? We are so curious!  Check out these free patterns under the links below and follow us on Facebook Fanpage and Pinterest for more creative ideas!
If you need more inspiration, check out our collections of Fabulous Ponchos in Pink and Chic and Casual Shawls.
3 Hour Mittens Free Crochet Pattern
Oh yes, quick crochet patterns for chunky mittens are what we all need for those cold evenings, undoubtedly! 3 Hour Mittens are one of these, of course, and as the name promises, they can be made in just a couple of hours! Perfect for the night with A favorite tv-show and a cup of tea. A couple of these, and you will surely have all your Christmas presents ready!
Level: beginner Author: Jess Coppom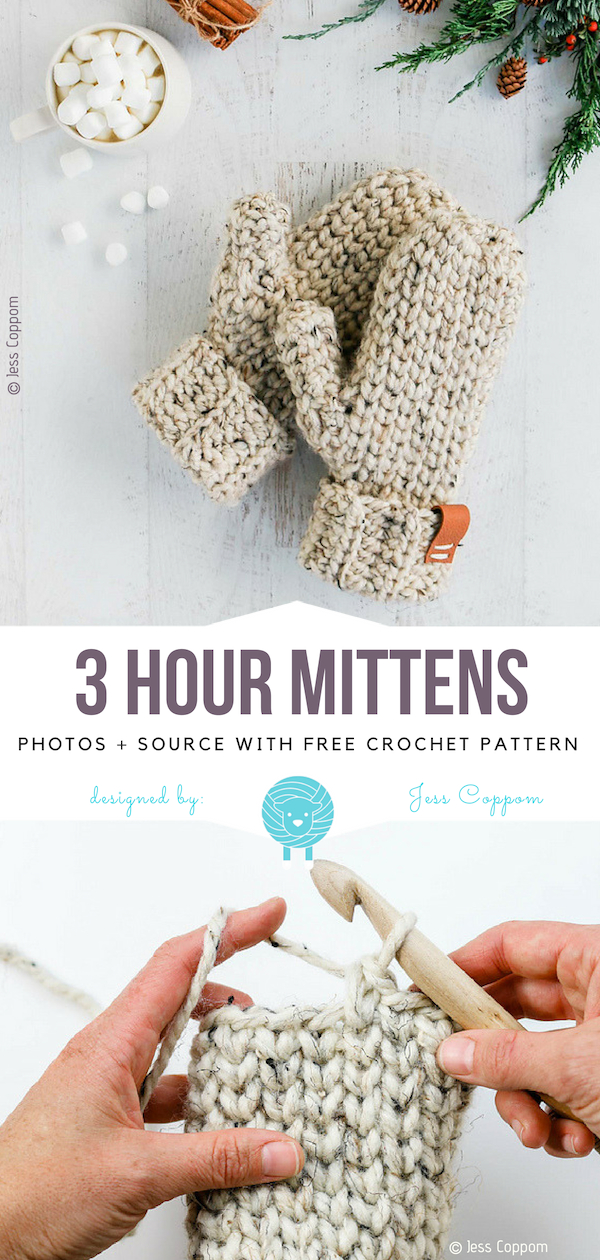 The original pattern and the photos are available on Make and Do Crew here. More info on Ravelry here.
Snow Drops Mittens Free Crochet Pattern
Megan Meyer is here to prepare us for the cold season! Have you already started working on winter accessories? No worries, here we come to your rescue. This lovely pair of chunky mittens is designed to match a scarf and a slouchy hat. What color will your set be?
Level: upper beginner Author: Megan Meyer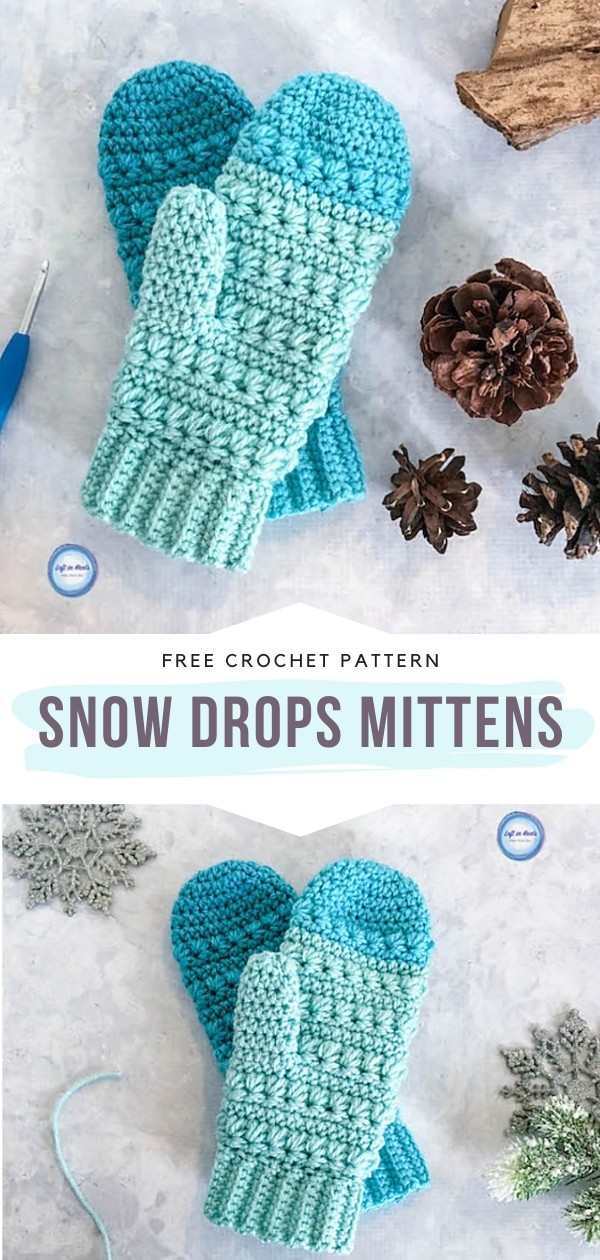 The original pattern and the photos are available on Left in Knots here. More info on Ravelry here.