Welcome welcome, knitting beauties! Are you looking for new patterns for accessories for winter and fall? What a lovely coincidence! We have just come upon two Wonderful Knitted Cowls that will melt your fashion-loving hearts. Can you already feel the cold weather coming? So can we, unfortunately. No need to worry though! Knitted hats, cowls, mittens, and wraps will let us go through the next season safe and sound. What colors are you into these days? We are so curious! Check out these free patterns under the links below and follow us on Facebook Fanpage and Pinterest for more creative ideas!
If you need more inspiration, check out our collections of Tropical Shawls and Charming Retro Sweaters for Fall.
Silent Woodland Warmer Free Knitting Pattern
This knitted wonder will keep you warm in the cold season! Warm, comfortable, and so stylish! What else can a girl dream about in autumn and winter? DROPS design is surely famous for the fashionable accessories they create. We certainly know why!
Level: upper beginner Author: DROPS design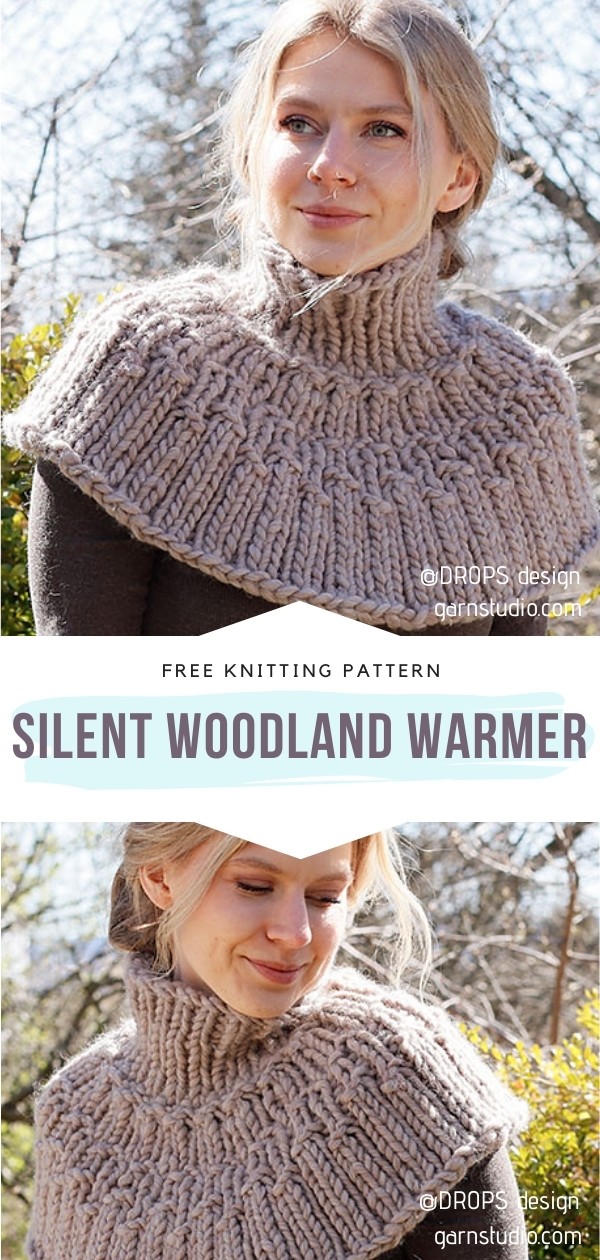 The original pattern and the photos are available on Garnstudio here. More info on Ravelry here.
Cotton Cloud Cowl Free Knitting Pattern
A classic color mixed with an original form. Wow, we love everything about this knitting pattern for a warm cowl. Vicki Kinser is a pro, evidently! What color will you choose for your version? Are you into pastels or neutrals this fall? Let us know!
Level: upper beginner Author: Vicki Kinser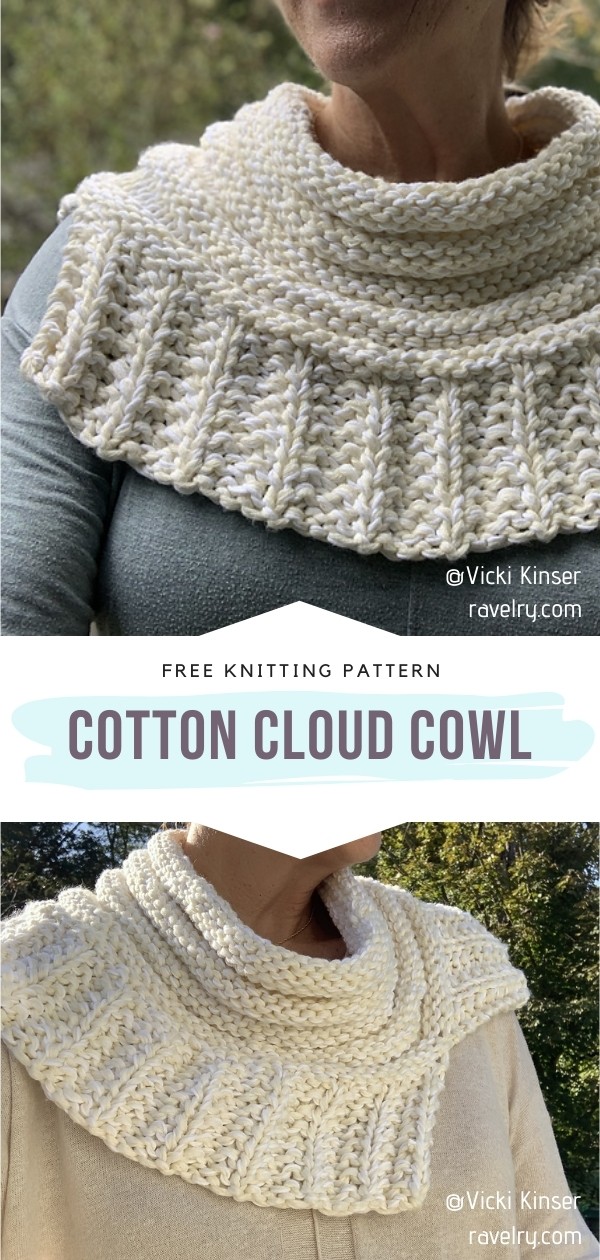 The original pattern and the photos are available on Ravelry here.