Simple Throws will make your heart beat faster if you are a fan of minimalism and timeless classic. They look as if they were stolen straight from the cover of a fancy interior design magazine! How lucky crocheters are to be able to make all these beautiful things all by themselves? Use your fabulous skills and make yourself a throw you will surely adore. Check out the free patterns under the links below and follow us on Facebook Fanpage and Pinterest for more creative ideas!
If you need more inspiration, check out our collections of Terrific Patchwork Blankets and Tropical Blankets.
Diagonal Diamonds Woven Throw Free Crochet Pattern
It turns out that diamonds evidently are a crocheter's best friends! The perfect minimalism of this throw stole our hearts the minute we saw the pattern. This classy piece will certainly look awesome thrown on your sofa or your king-size.
Level: upper beginner Author: Jessica Reeves Potasz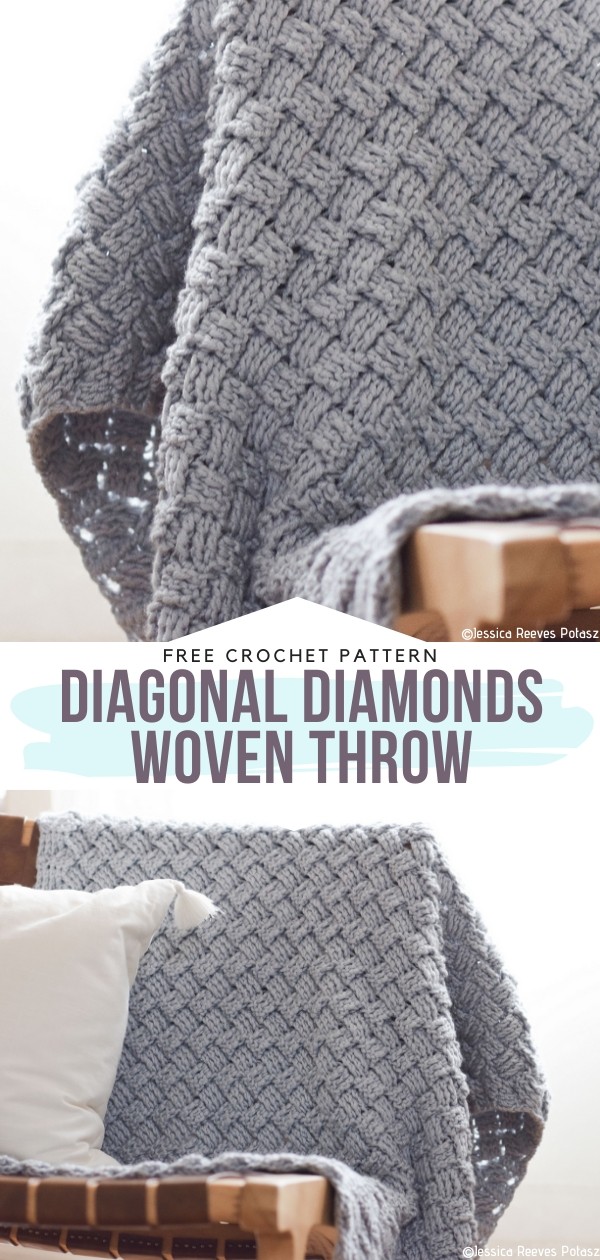 You will find the pattern here. More info here.

Westerly Beach Cottage Throw Free Crochet Pattern
Rustic designs look great no matter the season, without a doubt. This throw uses an interesting stitch, causing the colors of the yarn to create uneven stripes. It has funky tassel edging too! This surely is a nice project for everyone who wants to make something really special for their home.
Level: beginner Author: Stacy's Stitches
You will find the pattern here. More info here.