Hello there, yarn lovers! Are you trying to expand your repertoire of stitches and other crocheting tricks? Obviously, we all are, constantly! With this in mind, we are always browsing for new versions of the stitches we all know and adore. Today, let's focus on Lovely Shell Stitch Blankets. The examples we have come upon will surely inspire you to act! Experimenting with colors and different shapes of shells will certainly be relaxing and so fun. Does your best friend need a new blanket? Or maybe you have been meaning to make something for yourself for some time now? Either way, the awesome authors we want to introduce to you today will show you the way. So convenient, isn't it? Check out these free patterns under the links below and follow us on Facebook Fanpage and Pinterest for more creative ideas!
If you need more inspiration, check out our collections of Playful Polka Dot Blankets and Ruffle Baby Blankets.
Solid Shell Stitch Blanket Free Crochet Pattern
Who doesn't love a nice shell stitch? As stated above, it's one of the classics. It really gives you a chance to create something pretty and showcase the beauty of the yarn. This blanket by Rhondda Mol is made with multicolor yarn, and it has a really nice effect – rows of shells go from one color to another irregularly. Try it today! It's easy and so fun.
Level: upper beginner Author: Rhondda Mol (Oombawka Design)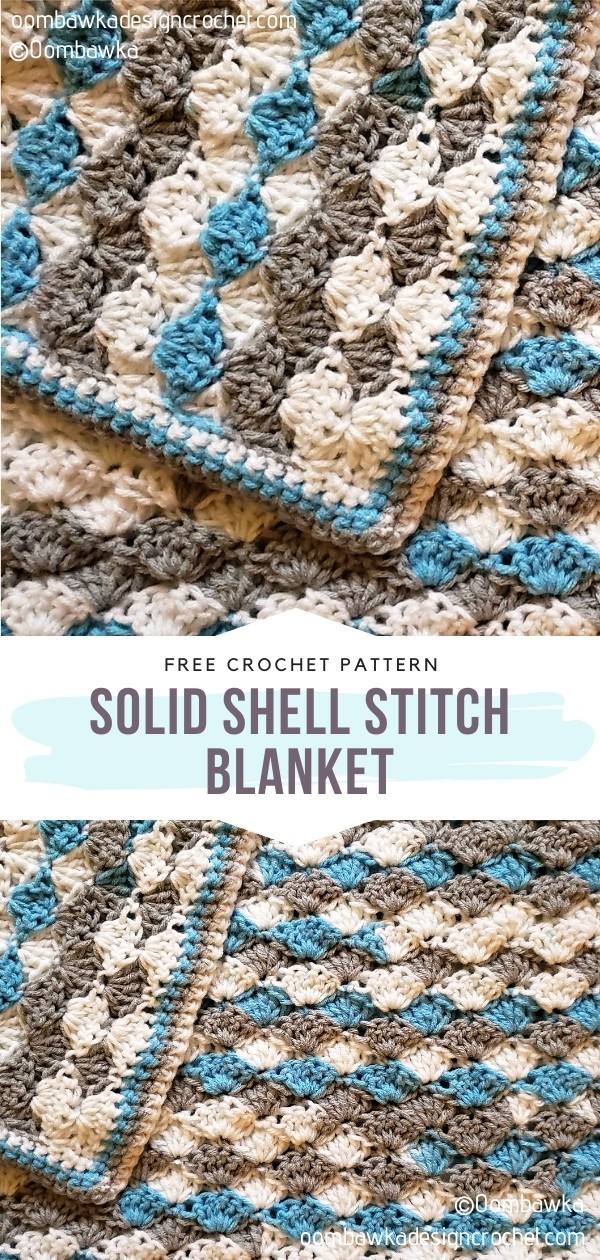 The original pattern and the photos are available on Oombawka Design here. More info on Ravelry here.

Lacy Shell Blanket Free Crochet Pattern
What a delicious combination of colors! Sunny yellow is packed with positive energy and beautifully completed by white here. Will you use the same color palette or shake things up this time? Whatever you do, the instructions written by Pattern Princess will guide you straight to success.
Level: upper beginner Author: Pattern Princess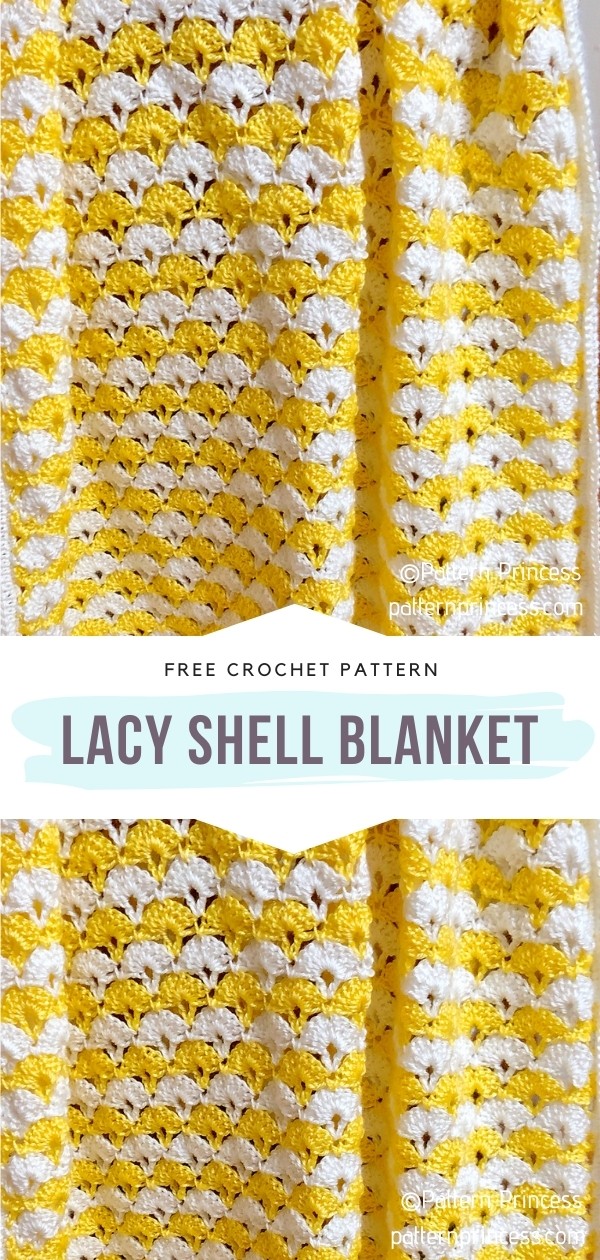 The original pattern and the photos are available on Pattern Princess here. More info on Ravelry here.