Easy Amigurumi Guinea Pigs with Free Crochet Patterns
Hello there, sweeties! How are you doing these days? So good, hopefully! You will feel even better with these easy amigurumi patterns! Maybe you are in the process of discovering your new hobby? That would be such a lovely coincidence! Why? Well, because we have just selected two awesome, totally beginner-friendly patterns for Easy Amigurumi Guinea Pigs. You will certainly be surprised to see how uncomplicated and fun to work on these designs are! Which one will you try first? Let us know, we are so interested in your choices! Check out these free patterns under the links below and follow us on Facebook Fanpage and Pinterest for more creative ideas!
If you need more inspiration, check out our collections of Multicolor Granny Square Blankets and Sleep Masks for Kids.
Cavy Corn Free Crochet Pattern
What a cute companion for autumn! Even if you are a complete beginner, thanks to Diana Picon, you can soon enjoy the company of this adorable, easy amigurumi beast. We bet your children will appreciate your talent and skills if you gift one to them!
Level: beginner Author: Diana Picon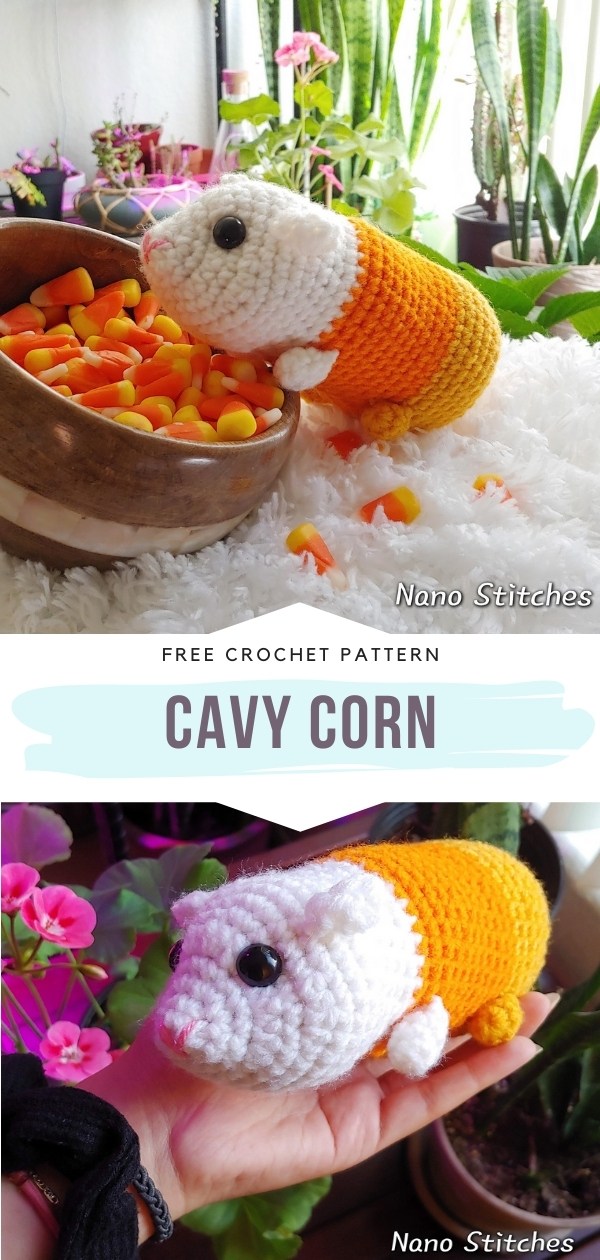 The original pattern and the photos are available on Nano Stitches here. More info on Ravelry here. 

Newborn Guinea Pig Free Crochet Pattern
Make a family of guinea pigs for your kids or grandkids! Mama Pig and Papa Pig surely need some babies to make the family full. Newborn Guinea Pig is a cute little creature that you can make any color you want – spotted, striped, natural, or crazy colors? The choice is yours, you can get so creative!
Level: upper beginner Author: Kati Galusz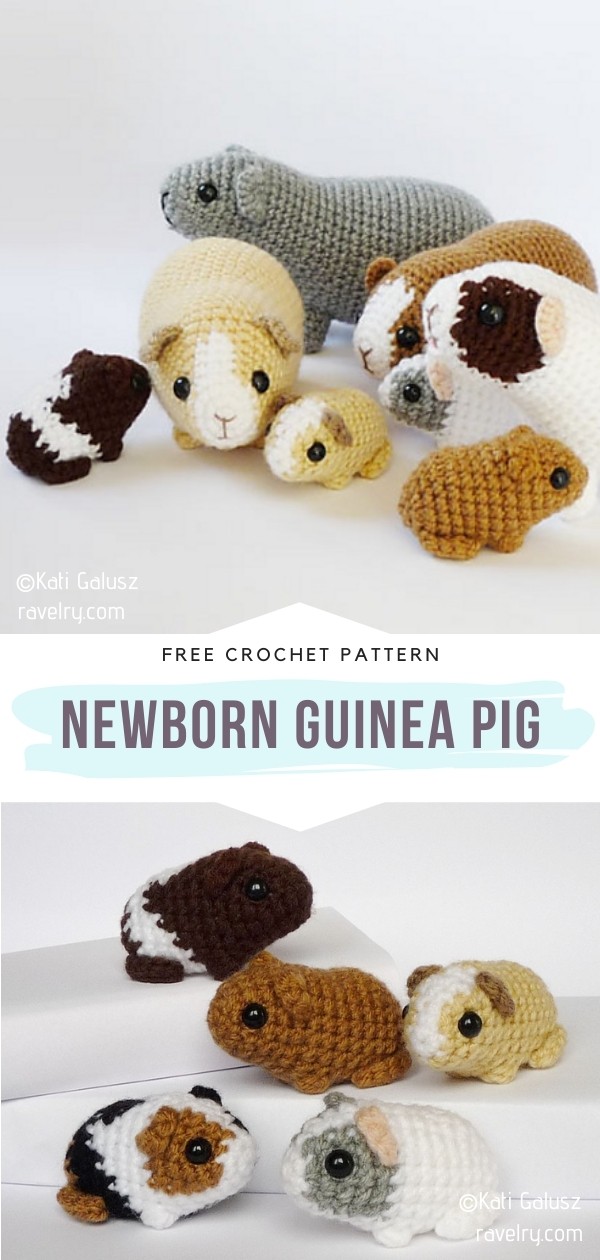 The original pattern and the photos are available on Ravelry here.