Charming Ombre Afghans with Free Crochet Patterns
Hello there, poetic souls! Are you in the mood to create wonders? Obviously, this is what crocheters do! If you would like to celebrate the beginning of autumn with a new project, take a look at this selection of crochet patterns for Charming Ombre Afghans. These examples take our breath away! Well then, are you ready to start your own ombre afghan? Choose the right kind of yarn and watch the colors flow! It will be such a beautiful spectacle, without a doubt. Check out these free patterns under the links below and follow us on Facebook Fanpage and Pinterest for more creative ideas!
If you need more inspiration, check out our collections of C2C Blankets Inspired by Nature and Meadow Blankets.
Grace Blanket
Free Crochet Pattern
This is certainly one of our favorite color palettes! Inspired by the blue skies and the lavender fields, it makes us feel so close to mother nature. How do you feel about it? We are so curious to hear your thoughts after you finish this lovely pattern by Lucia Stepankova.
Level: upper beginner Author: Lucia Stepankova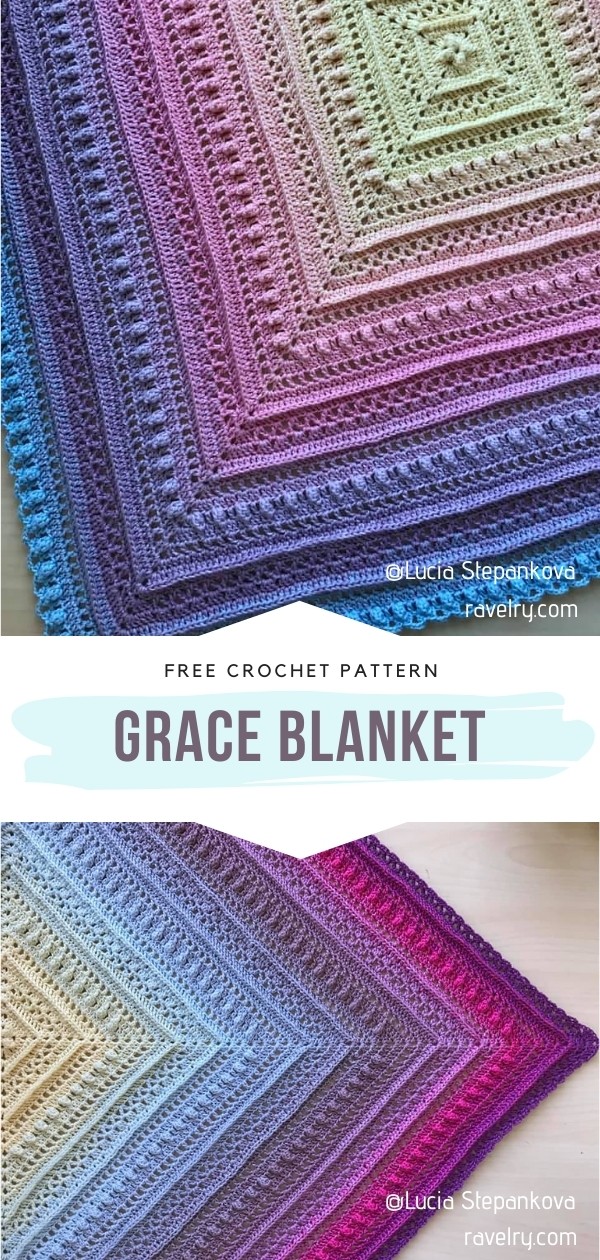 The original pattern and the photos are available on Ravelry here.
Lilliana CAL Free Crochet Pattern
If you were wondering how to start a really ambitious project, take part in Hooked on Sunshine's CAL. Step-by-step instructions will take you through the process of creating this amazing blanket! It has a circular center, but the overall design is a square, and it features amazing stitches and edgings. Don't hesitate, try it! 
Level: intermediate Author: Hooked on Sunshine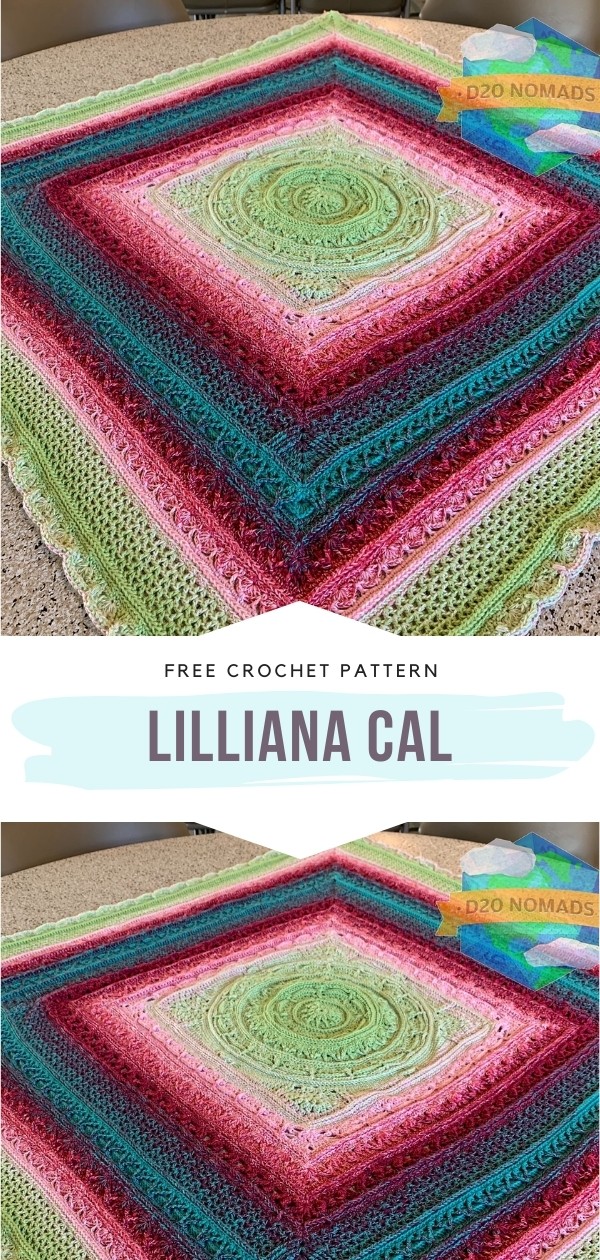 The original pattern is available on Hooked on Sunshine here. More info on Ravelry here. Info about this version by D20Nomads and the photos are on Ravelry here.