Hello there, cuties! Guess what? We have Charming Sampler Blankets with free crochet patterns for charming crocheters with talent and motivation! Is anyone interested? Oh, without a doubt! We believe that autumn is the perfect time for crochet alongs, sampler blankets, and other projects that take plenty of time and require quite a bit of effort. We are no longer busy enjoying the holidays and not yet busy preparing for Christmas, right? Exactly! Thanks to Toni Lipsey and Scheepjeswol, you will be busy crocheting in these long autumn evenings. Awesome, isn't it? Check out these free patterns under the links below and follow us on Facebook Fanpage and Pinterest for more creative ideas!
If you need more inspiration, check out our collections of Granny Square Bags and Sleep Masks for Kids.
Tunisian Holiday Sampler Blanket
This sampler blanket by Toni Lipsey is absolutely delightful! We almost wish that the magical wintertime could start early this year when we look at these cool colors mixed with pure snowy white. With the right dose of motivation, you will certainly finish this wonderful blanket just in time for winter!
Level: intermediate Author: Toni Lipsey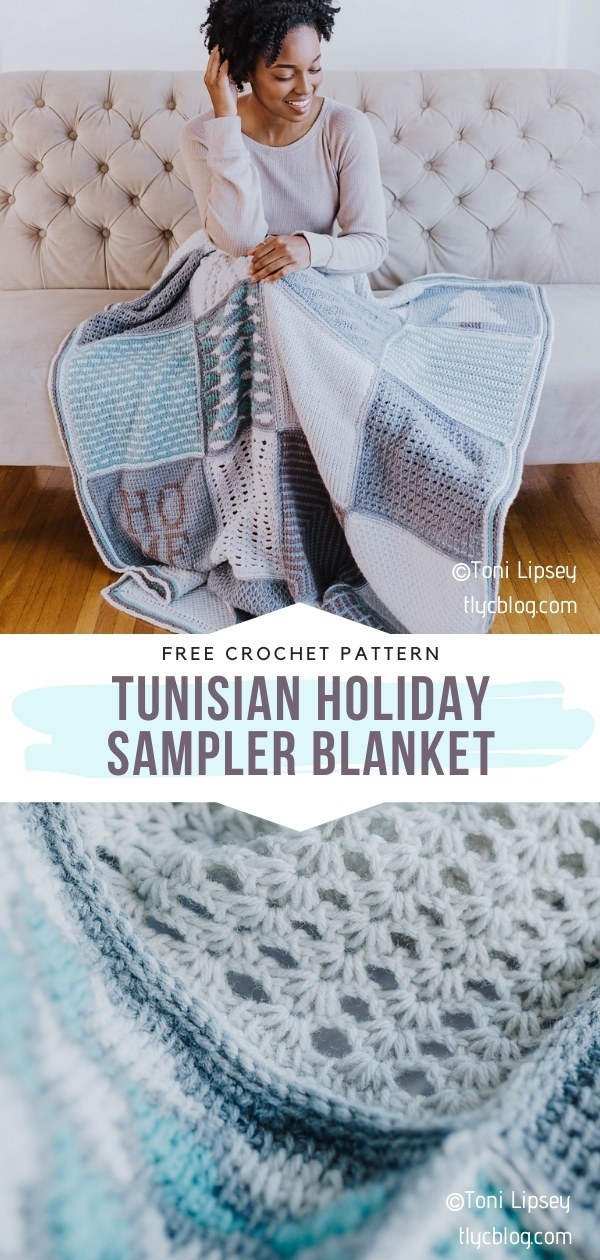 The original pattern and the photos are on TL Yarn Crafts here. More info is on Ravelry here.

Last Dance on the Beach Scheepjes CAL
CALs are so great! Not only do you have step-by-step instructions on how to proceed with a big project, but also, by crocheting with others, you create accountability, so you are more likely to finish! Taking part in Last Dance on the Beach Scheepjes CAL 2016 is a great way to create a beautiful bedspread. It's made with various interesting squares, which feature different crocheting techniques. Try it before the end of the year! 
Level: intermediate Author: Scheepjeswol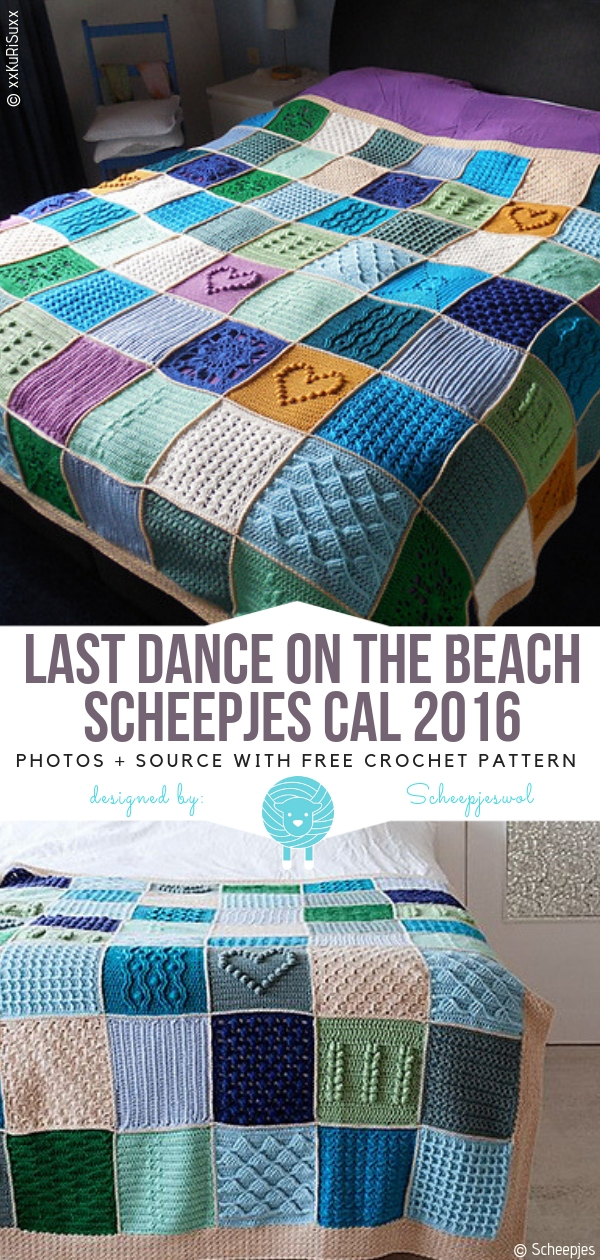 The original pattern and the photos are on Ravelry
here
.
Cozamundo Sampler Blanket
What a wonderful piece by a brilliant designer Cozamundo! If you are looking for inspiration, this is the right Instagram feed to follow. We adore this combination of earth tones. And the yarn? Must feel amazingly soft!
Level: intermediate Author: Cozamundo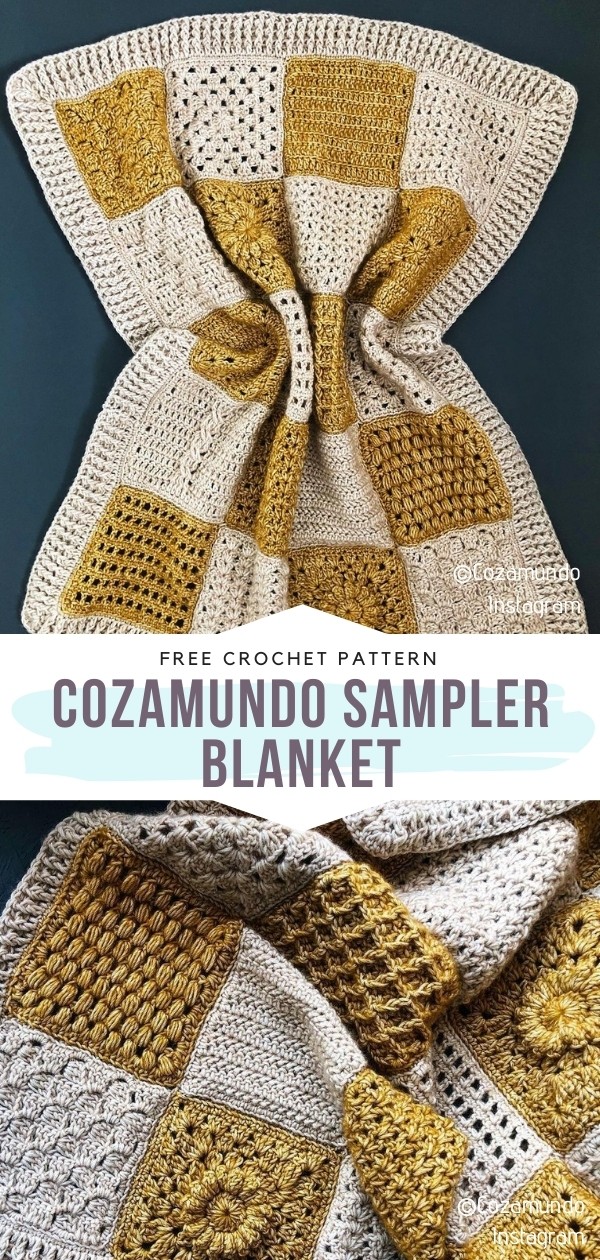 The original pattern is on Cozamundo here. The photos are on Instagram here and here.