Dont`t you just love the look of Classic Granny Square Bags? Vintage vibes and bright designs will definitely bring a pop of color to any outfit. These bags are so versatile and practical that you will surely want one in your wardrobe. They will add that boho chic to your look when you hit the streets and definitely make you stand out from the crowd. These bags will easily hold all your essentials so think about lining them with lovely printed fabric and attaching comfortable handles. In addition you can embellish them with some beads and tassels to give them an extra texture. You can also use them as storage bags for other projects and yarns. They are such an easy project that I`m sure everyone will enjoy making. Check out these free patterns under the links below and follow us on Facebook Fanpage and Pinterest for more creative ideas!
If you need more inspiration, check out our collections of Square Summer Bags and Great Crochet Handbags.
Granny Square Bag Free Crochet Pattern
This is a true classic that will be perfect for going out or as a stash storage. You will definitely enjoy making this bag because it`s so easy and you can whip it up in no time.
Level: beginner Author: Zeens and Roger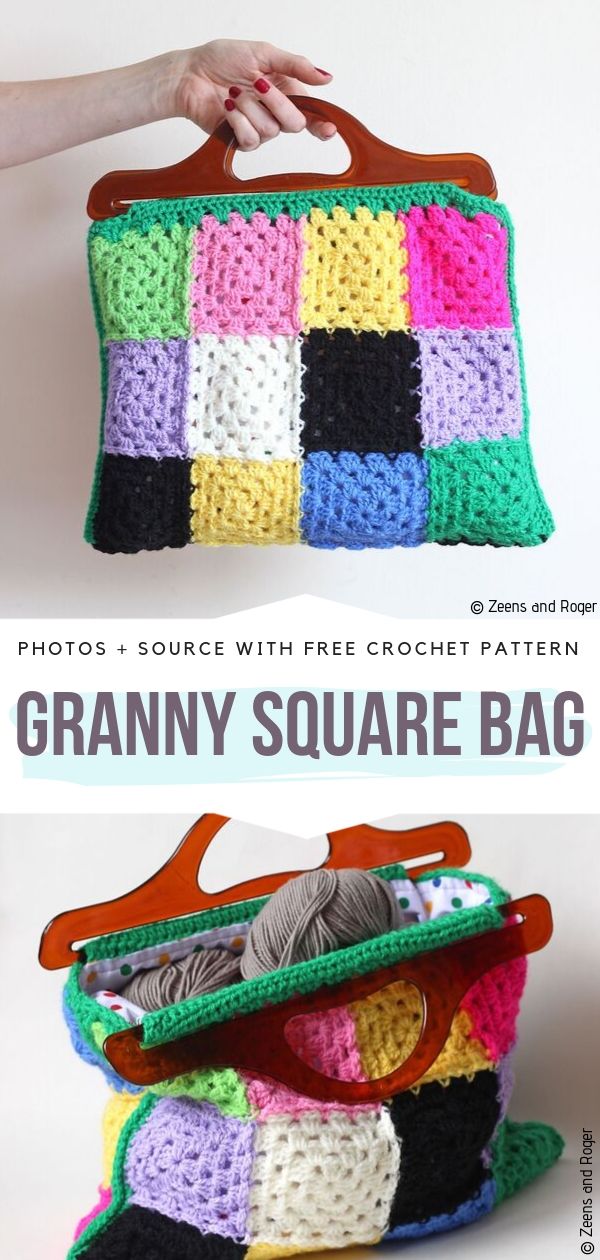 You will find the pattern here. More info here.
Squares Bag Free Crochet Pattern
This simple yet beautiful design will surely catch your eye. Granny squares are full of colors so it will pair nicely with any outfit.
Level: beginner Author: Marinke Slump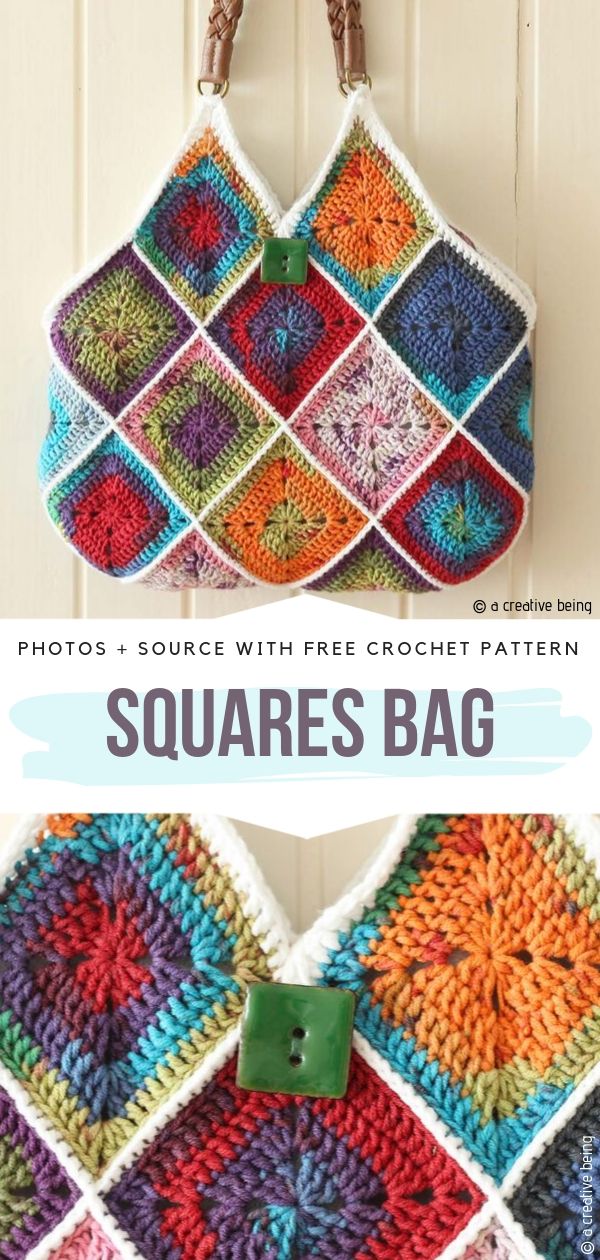 You will find the pattern here. More info here.