Leaf Appliques for Fall with Free Crochet Patterns
Hello there, beautiful people! We are bringing the autumn vibes to your libraries of crochet patterns today. Are you wondering how? Through awesome appliques, obviously! Are you one of these crafters who like to complete their projects with special little decor elements? You should surely try it if you haven't already. This time of the year, we are all evidently crazy about warm colors like orange, brown, yellow, and red. Will it be your go-to color palette for this year as well? The wonders you make using these examples of crochet patterns for Leaf Appliques for Fall will certainly look amazing in these shades. Check out these free patterns under the links below and follow us on Facebook and Pinterest for more creative ideas!
If you need more inspiration, check out our collections of Precious Mandalas for the New Season and Sweet Pumpkin Squares.
Fall Leaf Appliques Free Crochet Pattern
Fall is coming! Are you ready to start decorating your house and garden? We certainly hope so! You don't want to miss this awesome pattern by To Craft A Home, trust us. It is amazingly easy and gives you so much room for experiments with colors.
Level: beginner Author: To Craft A Home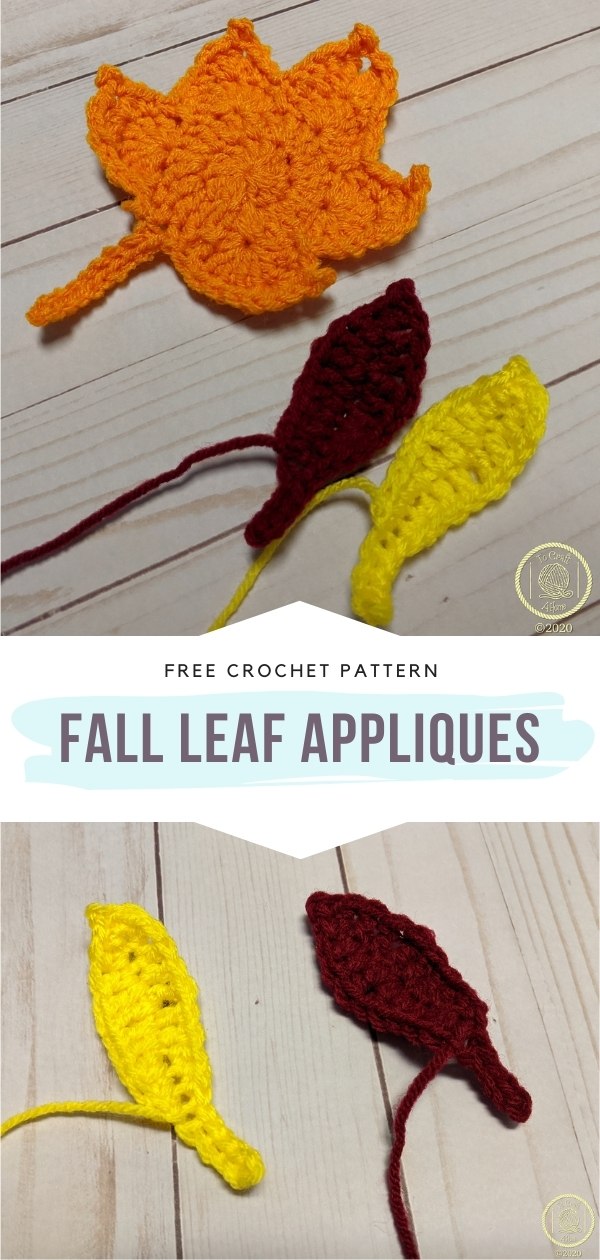 The original pattern and the photos are on To Craft a Home. More info on Ravelry.
Lacey Autumn Leaves
If you want to add an autumnal touch to your work, we recommend you take a look at these amazing Lacey Autumn Leaves! These cute tiny leaves look amazing in any color, especially in a warm palette. You can attach them to a blanket, a hat, or a bag, or make a garland to decorate your wall! Easy peasy.
Level: beginner Author: Yarn Blossom Boutique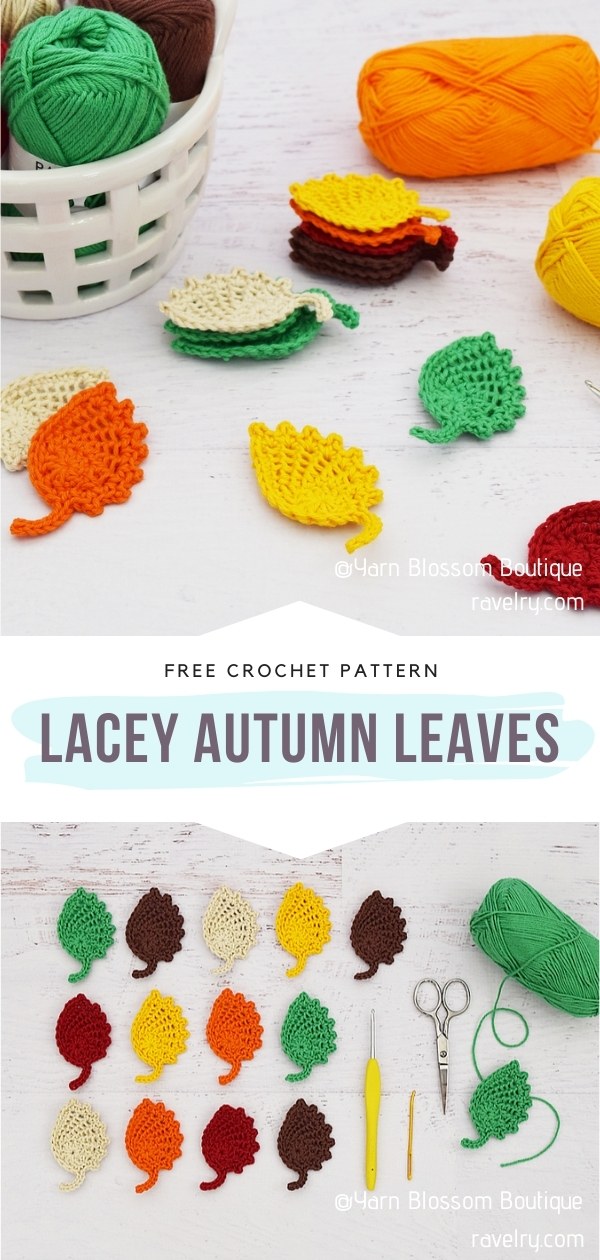 The original pattern and the photos are on Ravelry. This pattern is no longer free.
Japanese Maple Leaf Free Crochet Pattern
What a beautiful source of inspiration! We live for crochet patterns inspired by mother nature, you probably know it by now. This one by Craft Passion is not only charming and minimalist but also perfectly beginner-friendly.
Level: beginner Author: Craft Passion

The original pattern and the photos are on Craft Passion.