Autumn CAL Wraps with Free Crochet Patterns
Who loves crochet-along patterns as much as we do? Every crafter certainly should try one this season! There is no better way to relax and entertain yourself during long autumn afternoons and evenings by the fireplace. Today, we are focusing on wraps. Yes, you've read it correctly! We are all used to blankets and afghans being themes of popular crochet-alongs but there are other kinds of patterns to enjoy in this form as well. Don't you believe us? Try these crochet patterns for Autumn CAL Wraps yourself!  Check out these free patterns under the links below and follow us on Facebook Fanpage and Pinterest for more creative ideas!
If you need more inspiration, check out our collections of Trendy Hooded Tunics for Fall and Chic and Casual Shawls.
Harlequin CAL Free Crochet Pattern
What a wonderful mix of colors and shapes! Evidently a perfect design for the beginning of fall, isn't it? We certainly think so and would wear it with many outfits. Will you take part in Luz Higdon's crochet-along? The pattern is already available!
Level: intermediate Author: Luz Higdon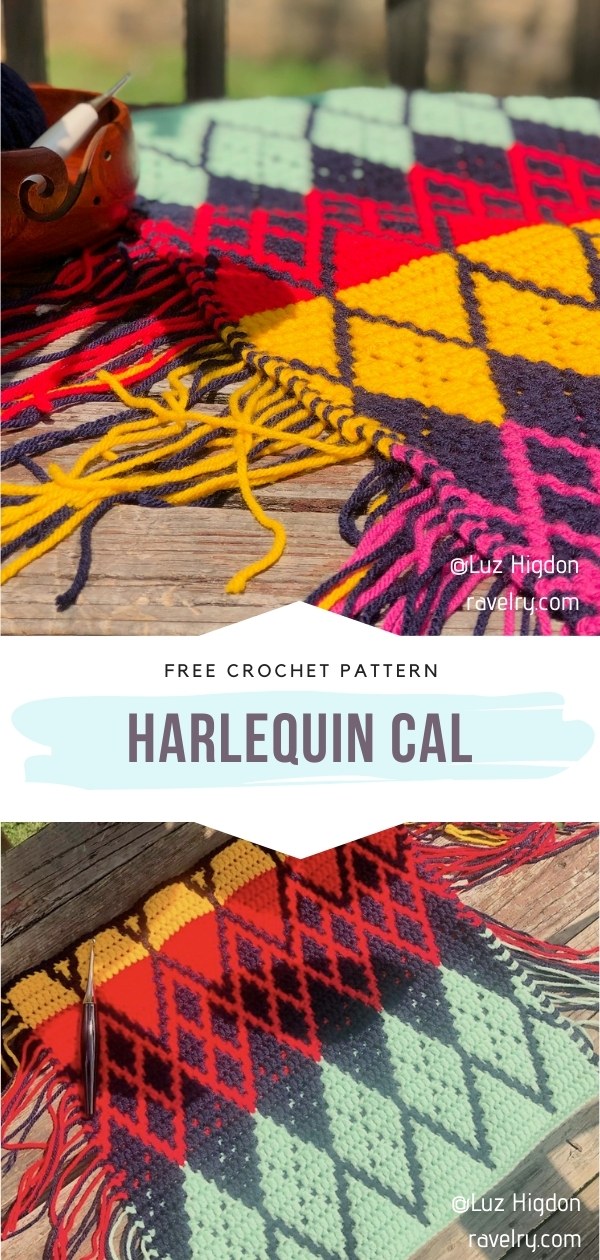 The original pattern and the photos are available on Ravelry here.
Hygge Scheepjes CAL Free Crochet Pattern
This crochet pattern for a wrap by Kirsten Ballering combines a couple of amazing techniques. It's truly one of a kind, especially if you play with colors. It has a folksy vibe and it is a true pleasure to make! If you are intimidated by big projects, this crochet-along is for you. Do it in small bite-sized parts!
Level: intermediate Author: Haak maar Raak! for Sheepjes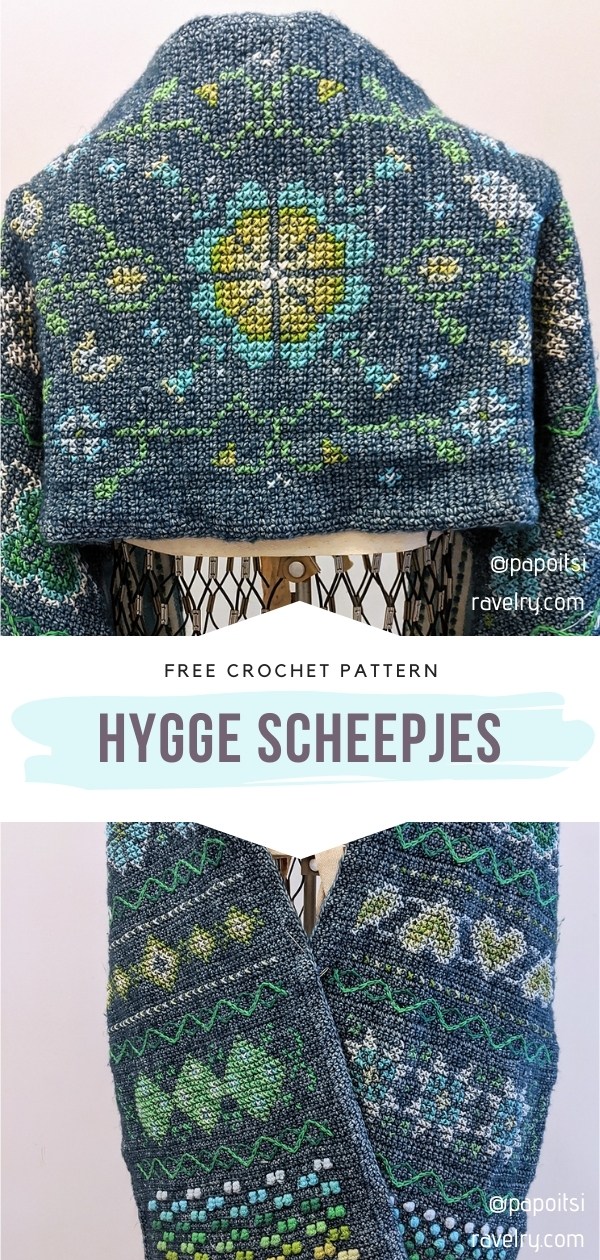 The original pattern is available on Scheepjes here. More info on Ravelry here. Info about this version by papoitsi and the photos are on Ravelry here.