Scandinavian Heart works well as a coaster, potholder, decoration or gift tag. If you are looking for a small gift idea, this is it! Clever weaving technique creates illusion of two parts merging together, which is a lovely metaphor for love! It's really easy to make, so even beginners should have no problems with that. Try it in your favourite colours and give it to someone you love! Check out this free pattern under the link below and follow us on Facebook Fanpage and Pinterest for more creative ideas!
Level: upper beginner Author: Kirsten Ballering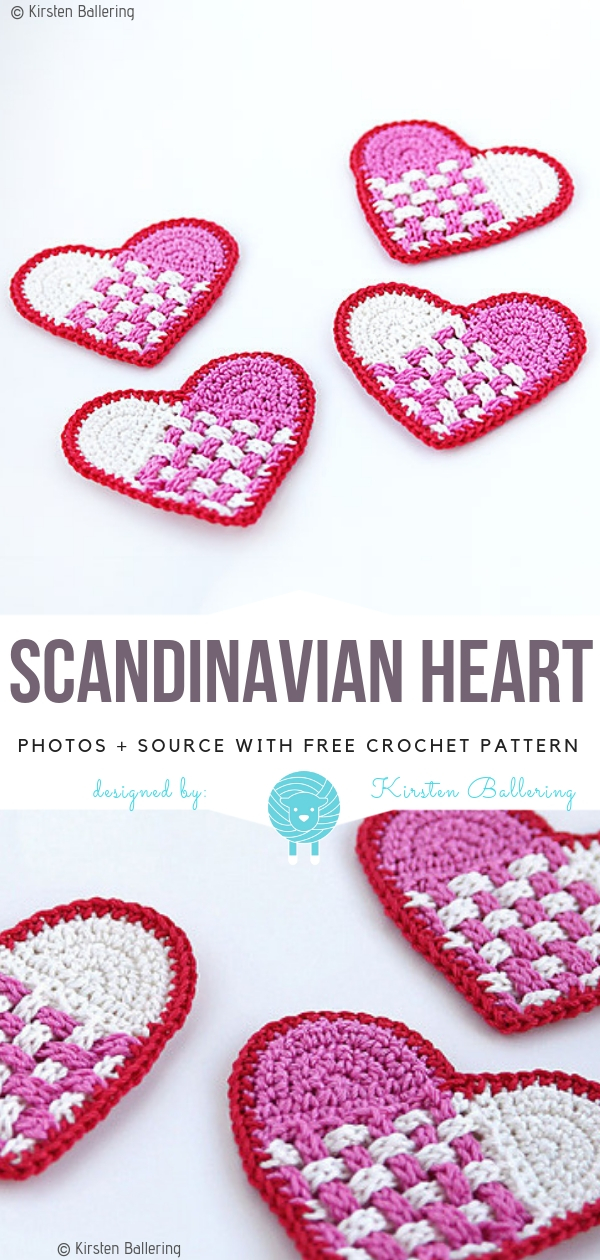 You will find the pattern here. more info here.