Crochet Flower Tapestry Squares to make your house bloom this spring! Just imagine all the blankets, bedspreads and throws you can make using these lovely patterns. The squares are designed by experts with fabulous taste, therefore you certainly can't go wrong with them. The floral motifs are so nice for spring! What better time than now to start working on your blooming blanket? If you want to make something unusual this time, we also suggest decorative cushions or market bags! Check out these free patterns under the links below and follow us on Facebook Fanpage and Pinterest for more creative ideas!
If you need more inspiration, check out our collections of Princess Blankets and Puff Stitch Ideas.
Hydrangea Square Free Crochet Pattern
A beautiful square inspired by a beautiful flower! This idea simply had to turn out amazing, right? Obviously! The texture of this crochet block is so nice. Puffy, squishy, delightful! We believe it will make a great base for a baby blanket.
Level: upper beginner Author: Knitting with Chopsticks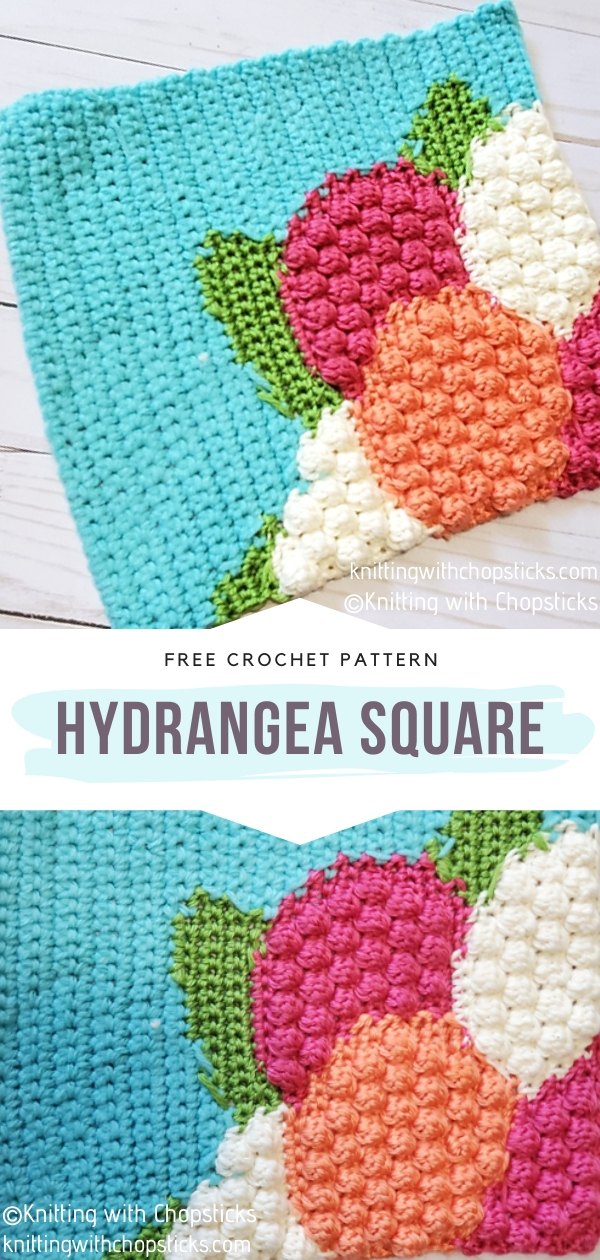 The full article about this pattern and the pictures are here. More info here.
Wild Jasmine Blanket Free Crochet Pattern
This pattern is widely beautiful! It certainly proves that floral inspirations always result in beautiful designs, right? With these tapestry crochet squares in your repertoire, you can make classy blankets and bold bedspreads. Everything depends on the colors you use!
Level: upper beginner Author: Dr Nasreen Imrit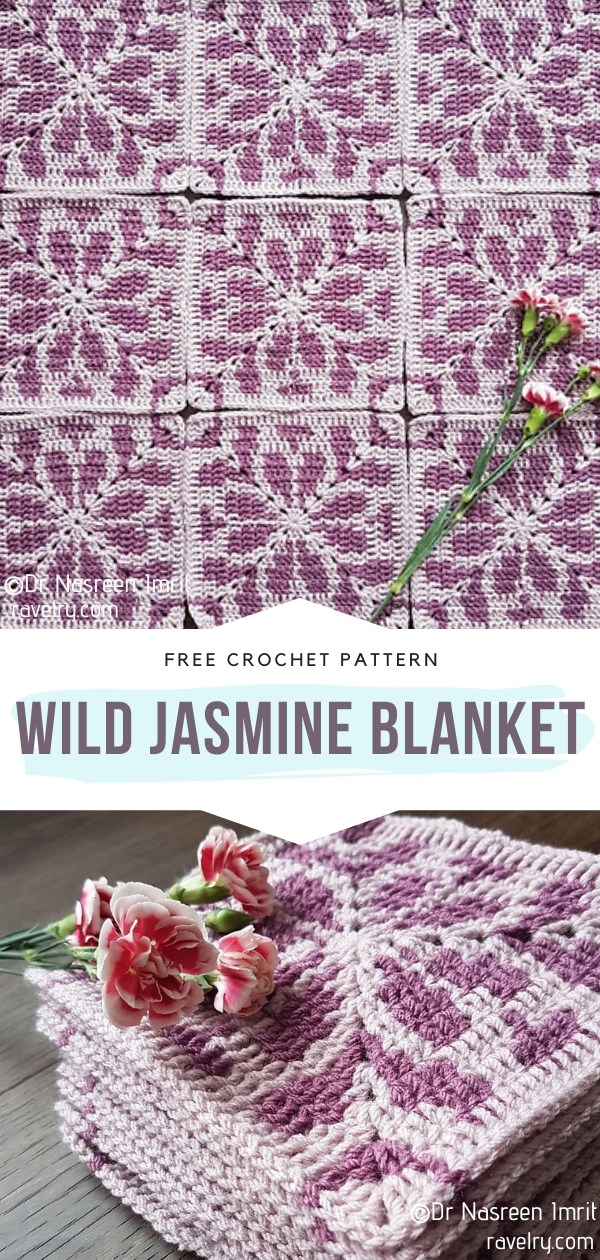 The full article about this pattern and the pictures are here.