Festive Winter Garlands – Free Knitting Patterns
Do you like knitting patterns for Festive Winter Garlands you can make for different holidays and family occasions? We all obviously do! What better way is there to celebrate a special moment and bring some magical atmosphere into the house? With Christmas right around the corner, we have prepared this selection of colorful knitted garlands for you. Your December will be full of joy if you decorate your lovely house with them, pinky promise! Check out the free patterns under the links below and follow us on our Facebook and Pinterest for more creative ideas!
If you need more inspiration, check out our collections of Happy Little Snowmen and Christmas Tree Skirts.
Bright Hats and Mitts Garland Free Knitting Pattern
Pom-pom hats and soft mittens in vivid, bright colors of the rainbow always help us survive cold months with a smile on our faces. Hats and mittens in every shape or form! Especially when they get transformed into a cute Christmas Garland.
Level: beginner Author: Scarlet Taylor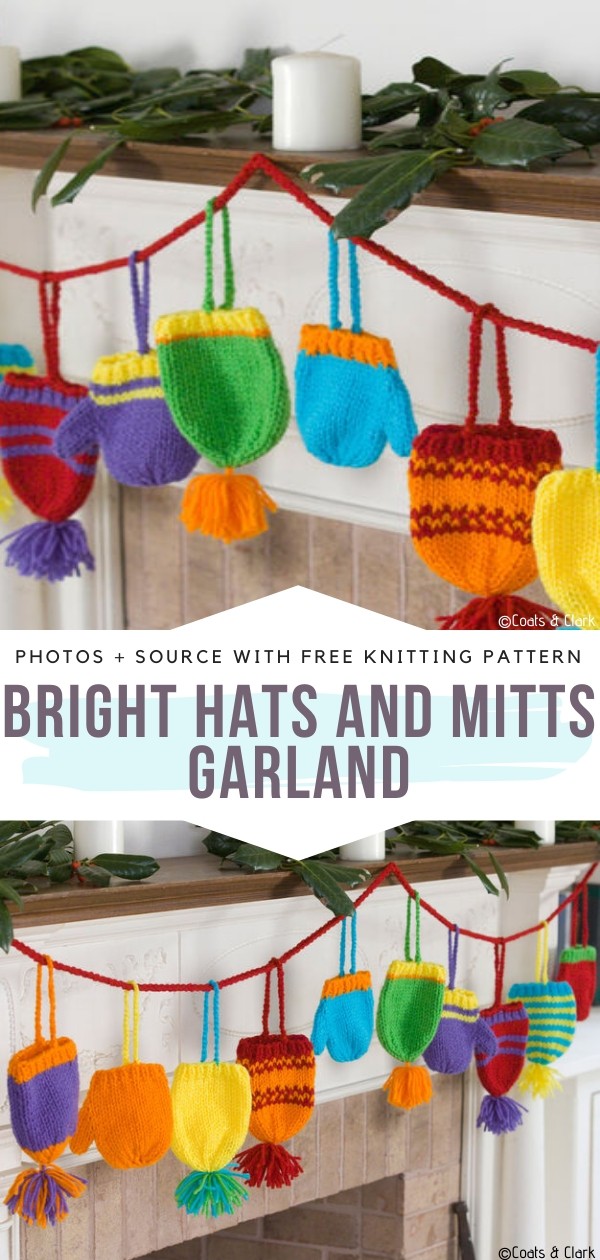 The original pattern and the photos are on Yarnspirations. More info is on Ravelry.
Mini Sock Garland Free Knitting Pattern
Stockings and socks are certainly among the most popular symbols of Christmas. No wonder everyone loves them so much – they are fluffy, warm, and colorful! You can never have enough, so why not knit enough for a whole garland?
Level: beginner Author: Jessica Gail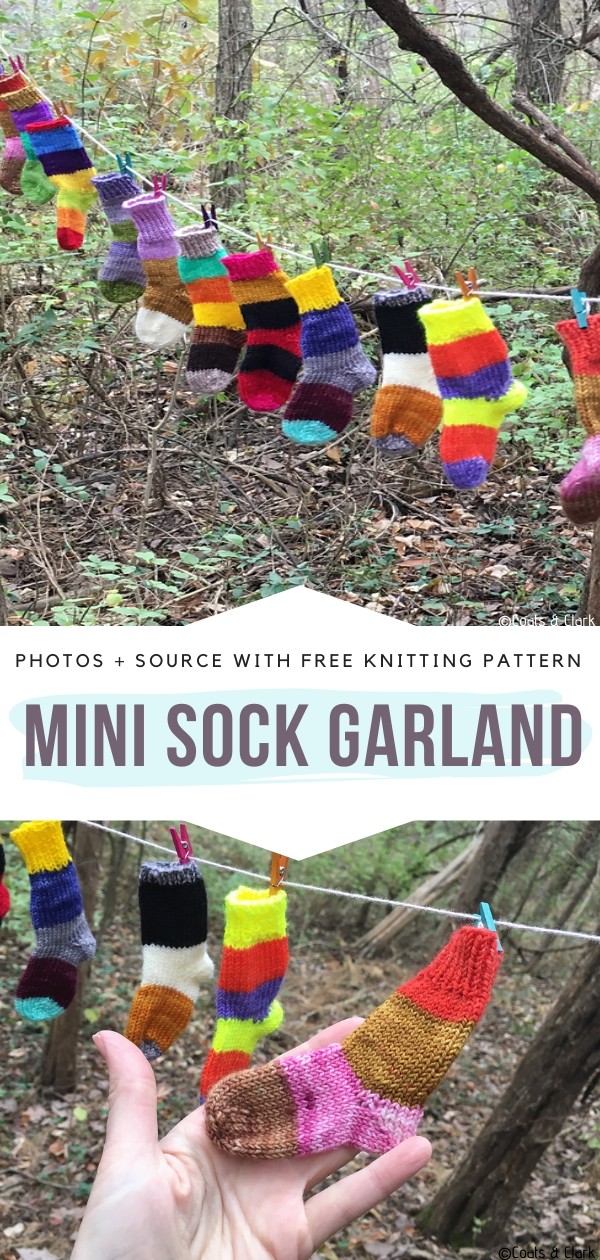 The original pattern and the photos are on Someday I will own a sheep. More info on Ravelry.
Norwegian Mini Mittens Free Knitting Pattern
These tiny knitted mittens are so charming! We adore the creativity of the author, Katrine. Brilliant, right? If you want to surprise everyone with original decorations for Christmas, you certainly know what the next step is. Go for it!
Level: upper beginner Author: Katrine

The original pattern and the photos are on Ravelry.